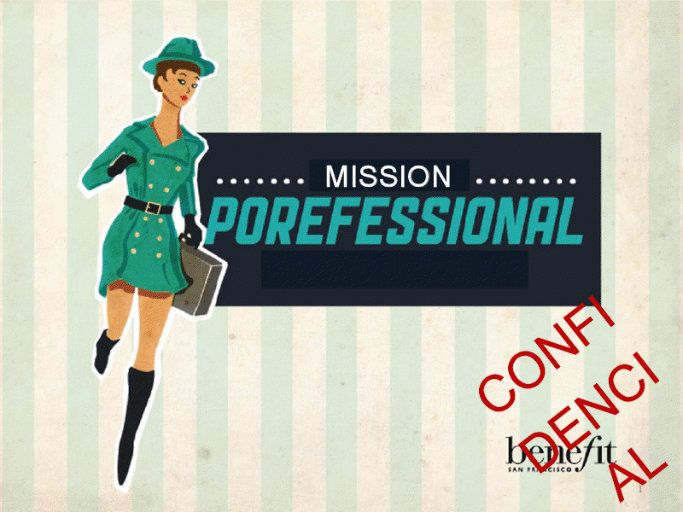 Señoras y señores, tengo algo que contarles: he sido una de las bloggers seleccionadas para llevar a cabo la Misión POREfessional de
Benefit Cosmetics
. El hecho de que sea una misión estrictamente confidencial no me impide, no obstante, compartirlo con todos vosotros.
Por el momento, el servicio de inteligencia de Benefit Cosmetics nos ha dado a las elegidas un calendario y un objetivo claro: completar el máximo de misiones posible para ganar el premio final (un año de cejas gratis y un lote de productos valorado en 400 euros, ¡ahí es nada!).
Espero contar con vuestra ayuda, ¡así que grabaos bien la idea antes de que este mensaje se autodestruya!
English version:
Ladies and gentlemen, I need to tell you something. I'm one of the bloggers who have been asked to participate in the Mission POREfessional of
Benefit Cosmetics
. It's a strictly confidential mission, but that won't stop me from sharing it with you guys.
By now, the Intelligence Agency of Benefit Cosmetics has given us an agenda a very simple target: we have to finish as many missions as possible in order to win the final prize (brow-care for an entire year and a set of Benefit products valued at 400 euros, nearly nothing...).
I hope you can help me complete the missions, so please remember this message before it self-destructs!