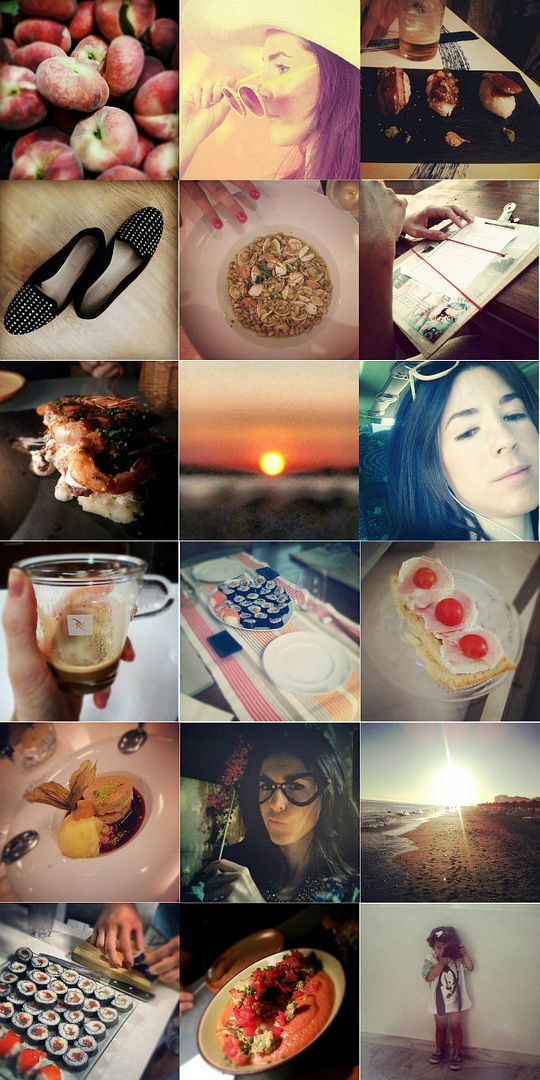 Os dije ayer que hoy habría un foto-mix y lo hay, aunque quizás no del tipo que esperabais. Tenía muchas más fotos diferentes en Instagram que en la cámara, así que mejor empezamos Agosto con una buena ensalada de momentos, preferentemente gastronómicos.¿Se queda esto vacío este mes o hay alguien al otro lado?
Sígueme en Instagram: @martinadhg
English version:
I know, I know, maybe this wasn't the photo-mix you were waiting for. I realized I had more photos on Instagram than on my camera, so I thought I'd better start August with a nice salad of moments, preferably gastronomic moments. Is the blogosphere completely empty this month or someone still remains at the other side?
Follow me on Instagram: @martinadhg