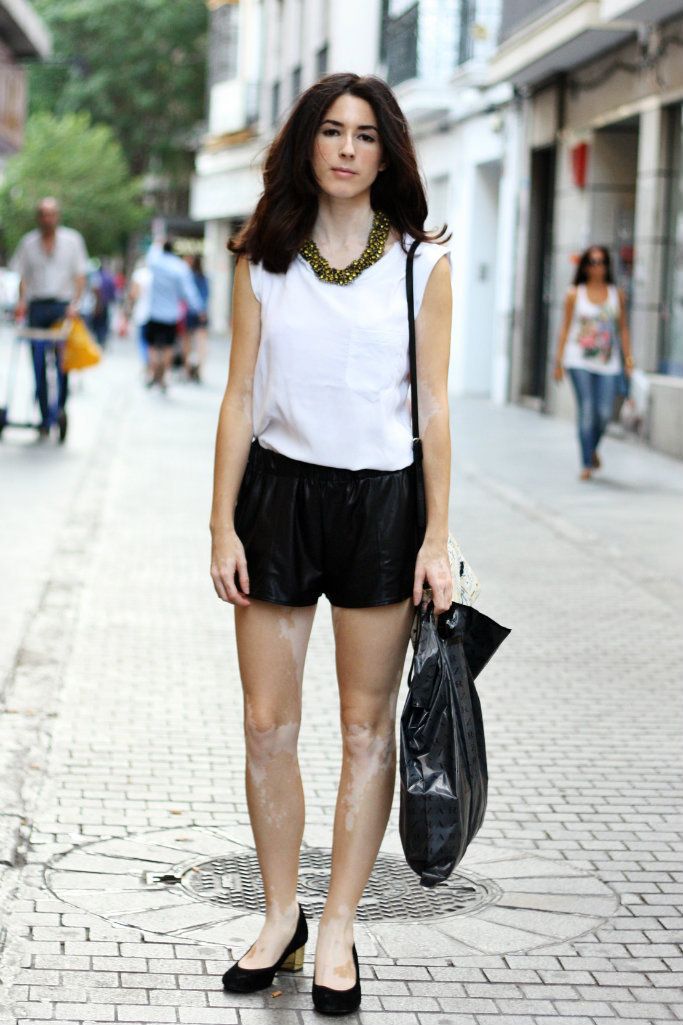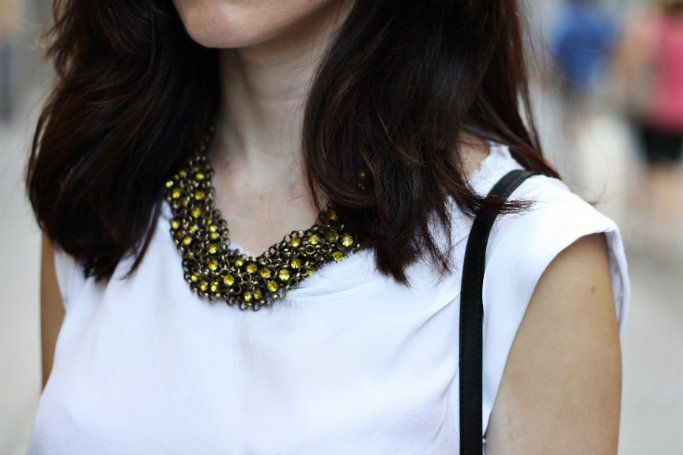 Camiseta/Tshirt: Zara - Shorts: H&M - Zapatos/Shoes: Topshop - Collar/Necklace: Mango - Bolso/Bag: Bimba&Lola
(Fijaos en que la bolsa de compras aparece y desaparece... ¡magia!)
(Please note the fact that the shopping bag comes and goes... Magic!)
El viernes pasado tuve un largo y duro día de compras. Digo duro y largo porque tuve que ir cuatro veces al supermercado, a la librería, a la ferretería y, por último, a comprar trapos. Cuando tengo un día loco de esos y la temperatura sobrepasa los 35º (y aunque sea viernes), no me complico: shorts, camiseta blanca, un collar mono para adornar y zapatos cómodos. He visto a gente que va de compras en sandalias con tacón de aguja y no lo entiendo. Ponerme y quitarme zapatos incómodos muchas veces me pone de mala leche.
He pasado el fin de semana entre Granada, Jaén y Málaga. Mañana toca foto-mix.
English version:
Last friday was a hard shopping day. I said hard, because I went to the supermarket 4 times, then to the bookstore, then to the hardware store, and, at last, I did soome 'real' shopping. When I have a crazy day like this and the heat is unbearable, I go for the easiest: shorts, white tshirt, a nice necklace for that chic touch and comfy shoes. Some people go shopping on high heel sandals, and I just don't understand it. Taking uncomfy shoes off more than 4 times makes me nasty.
Btw, I've spent my weekend in Granada, Jaén and Málaga. That means tomorrow we'll have photo-mix on the blog.