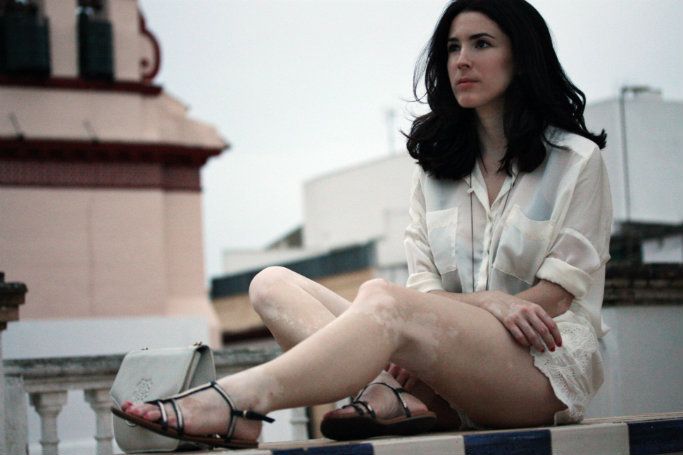 Shorts y cinturón/Shorts and belt: Zara - Blusa/Blouse: Pull&Bear - Sandalias/Sandals: Oysho - Bolso/Bag: Vintage (mamá, abuela,...)
Señores y señoras, ¡ayer fue mi cumple! Por primera vez en mucho tiempo, y gracias a la generosidad de familia, novio y amigos, tenía tantas bolsas de ropa nueva en mi habitación que no sabía por dónde empezar. Al final empecé con estos shorts blancos: es de las prendas más bonitas que hay en mi armario ahora mismo. Son comodísimos, perfectos para ciudad, playa, y lo que me echen. Me los llevo conmigo este fin de semana (me voy en un rato a la playa), a gastarlos. Un beso a todos, aprovechad el fin de semana.
English version:
Ladies and gentlemen, now I'm 25 years old! Yes, yesterday it was my bday, and for the first time in months I had so many new clothes that I didn't know what to wear first (thanks to the generosity of family, boyfriend and friends). Finally I decided to start with these white shorts: certainly one of my favorite items from now on. Super comfy, perfect for everything, from city to beach. I'm taking them with me this weekend (I'm packing for the beach), I'm decided to run them down. Have a nice weekend and take care.