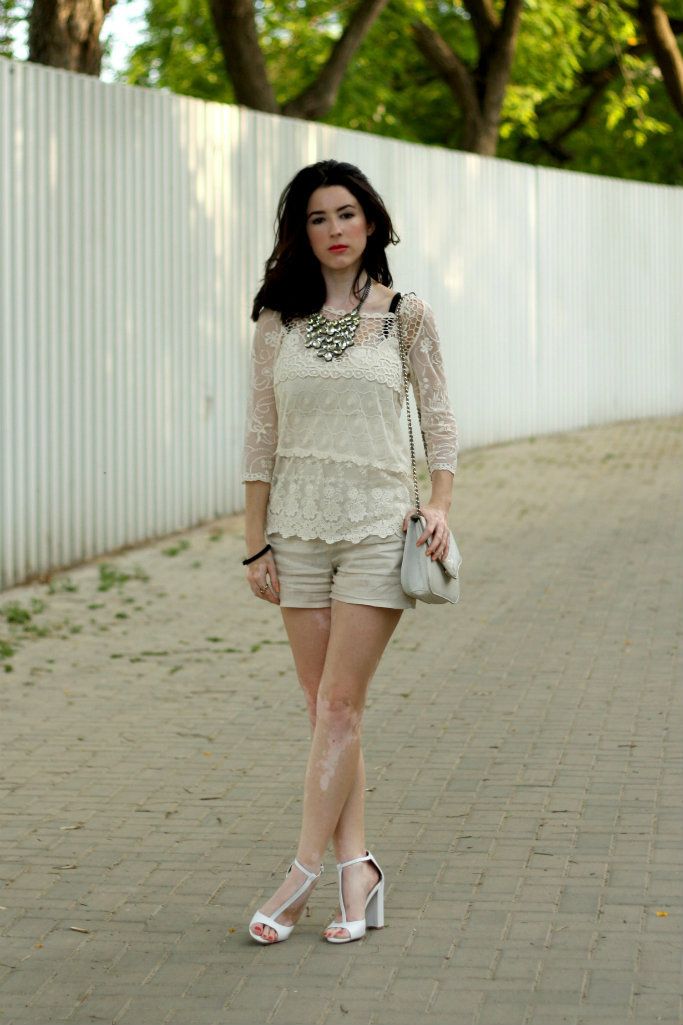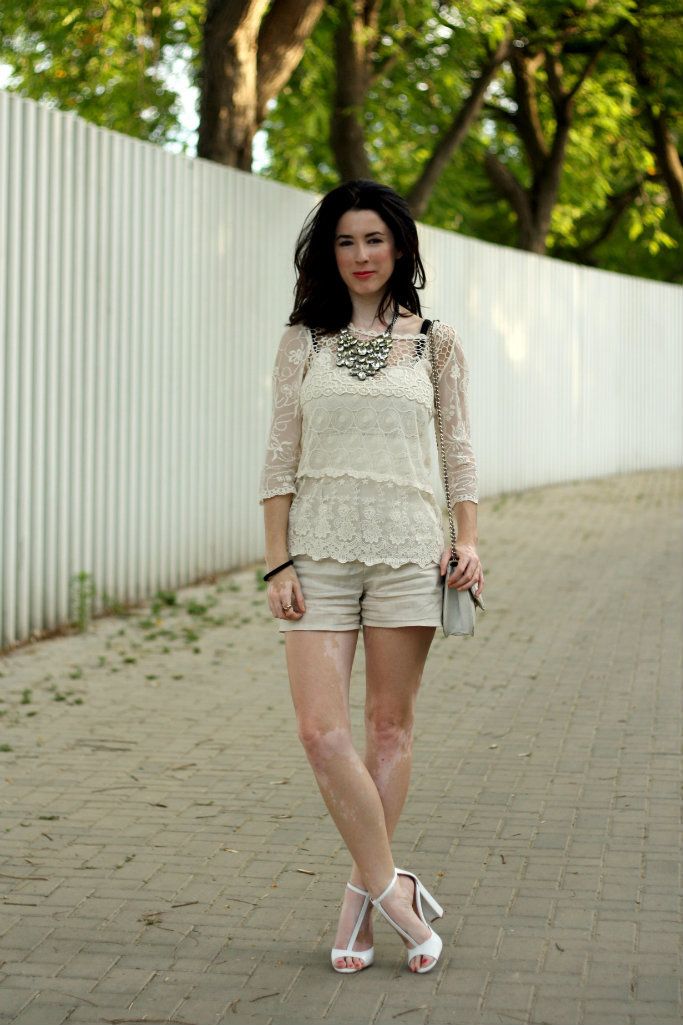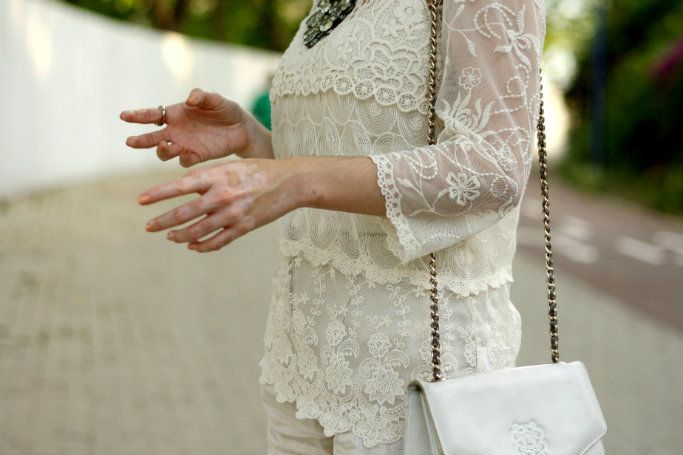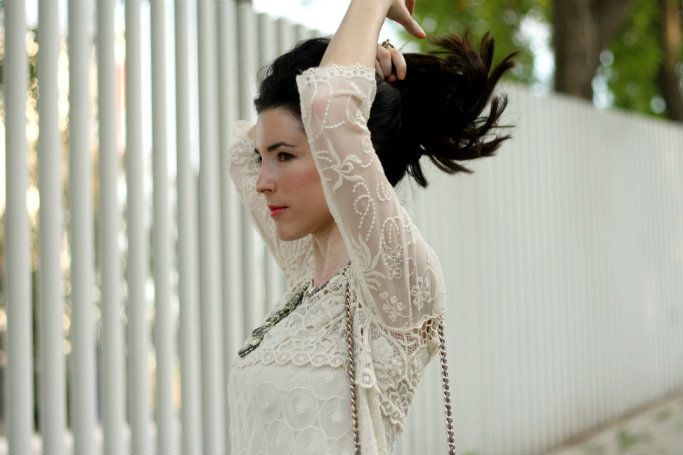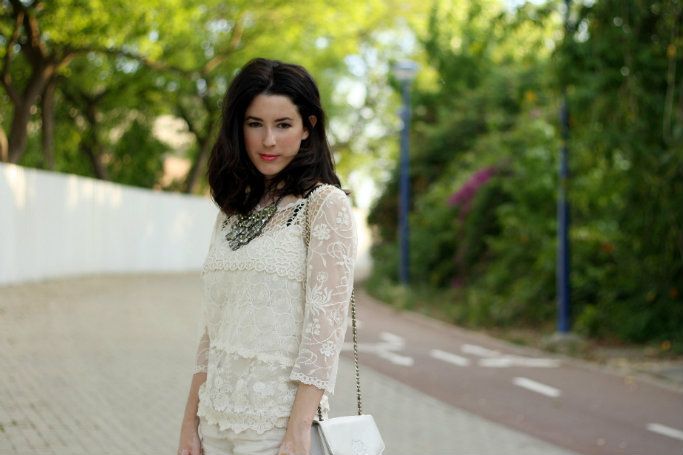 Camisa y zapatos/Shirt and shoes: Zara - Shorts y collar/Shorts and necklace: Mango - Bolso/Bag: Vintage
En realidad yo soy más de vaqueros y camiseta que de otra cosa, pero por mi cumpleaños mi madre me regaló esta blusa de crochet preciosa (mucho más romántica y mucho más de su estilo) y no he podido resistirme a subirme a unos tacones y salir a lucirla. ¿Es preciosa o no es preciosa? Hubiese quedado mucho mejor con los shorts bien planchados, lo sé, pero pasé un buen rato sentada antes de hacer estas fotos.
Que, por cierto, ayer me lo pasé genial haciéndolas: quedé con Carmen y
Cris
y estuvimos dando una pequeña lección de fotografía (digo pequeña en todos los sentidos, yo era la profesora...).
Bueno queridos, espero que se os presente bien el fin de semana. Prometo traer algo neón para la próxima entrada.
English version:
Actually I'm much more into jeans and tshirts than into lace, but my mum surprised me with this beautiful crochet blouse for my bday (much more romantic and much more of her style). I just couldn't help the temptation of showing it. Isn't it beautiful? It would have looked much better with well ironed shorts, I know, but I had been sitting for a while before taking this photos.
By the way, I had a great time yesterday: Carmen,
Cris
and I were doing a small photography session (and I mean small in every sense cause I was the teacher...).
Well babies, I hope you have a great weekend. I promise some neon for the next post.