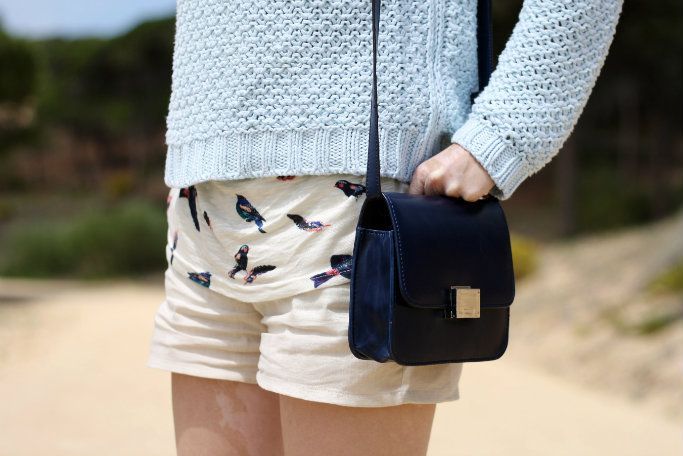 Shorts: Mango - Camiseta/Tshirt: H&M - Jersey/Sweater: Zara - Bolso/Bag: Dayaday


Parece que aunque las máximas hayan bajado casi 20 grados el tiempo de shorts está aquí para quedarse. Ya hablé el otro día de unos shorts con encaje, hoy traigo unos shorts de lino, y es que no hay combinación que me guste más que shorts+camiseta+sandalias. Y si hace frío siempre puedes añadir un jersey o una chaqueta. Me queda buscar unos shorts vaqueros y quizás alguna bermuda. Creo que con eso iré tirando.
English version:
Although we've had a drop in temperature of almost 20 degrees, it seems that shorts are here to stay. Last week I showed you my new lace shorts, today I come with them in linen, and certainly there's nothing I love more than shorts+tshirts+sandals in summer. If it gets cold you can always take a sweater or a blazer and make the look super cool. I'm still trying to find the perfect short jeans and maybe a bermuda. I think that will do.