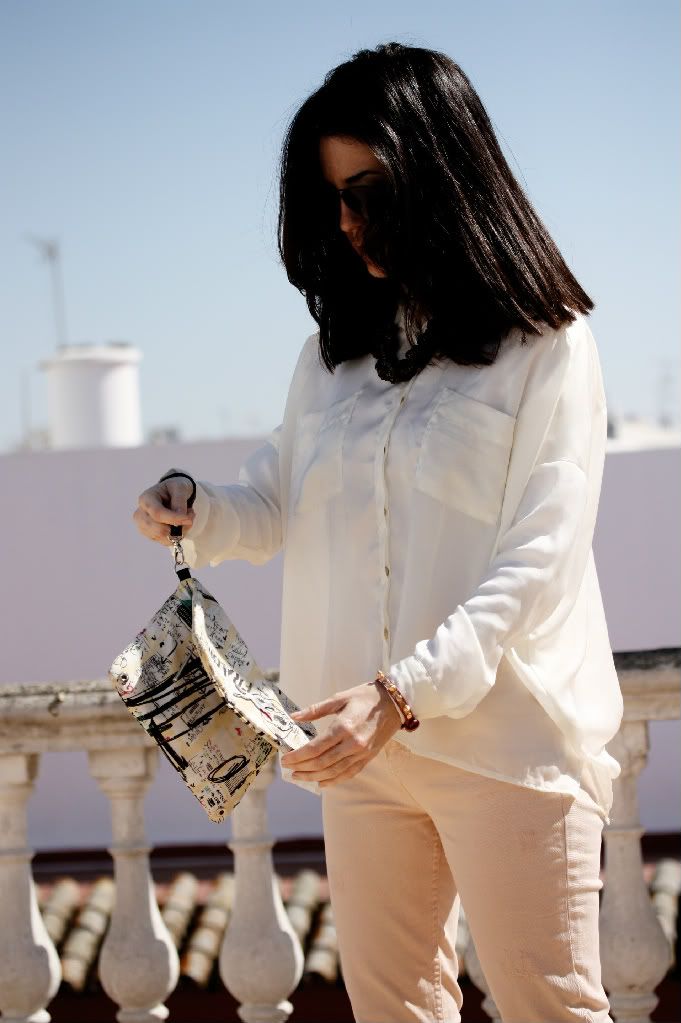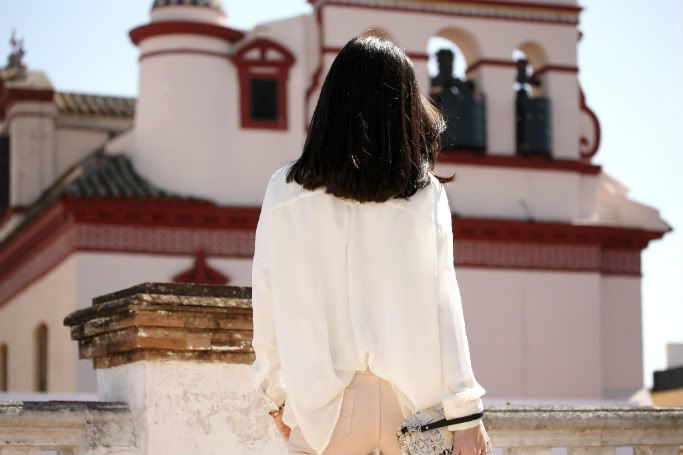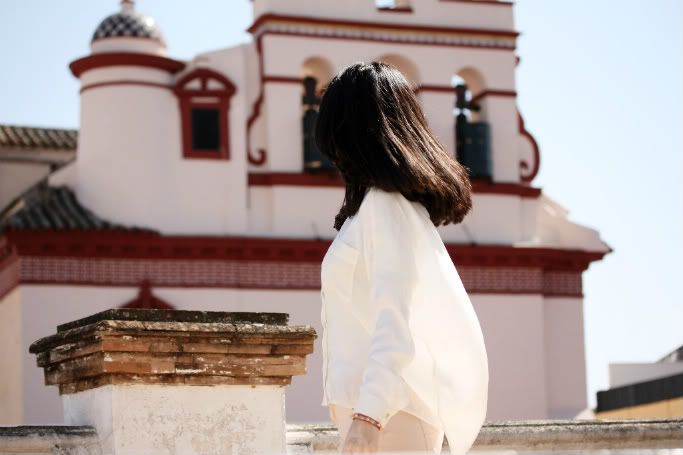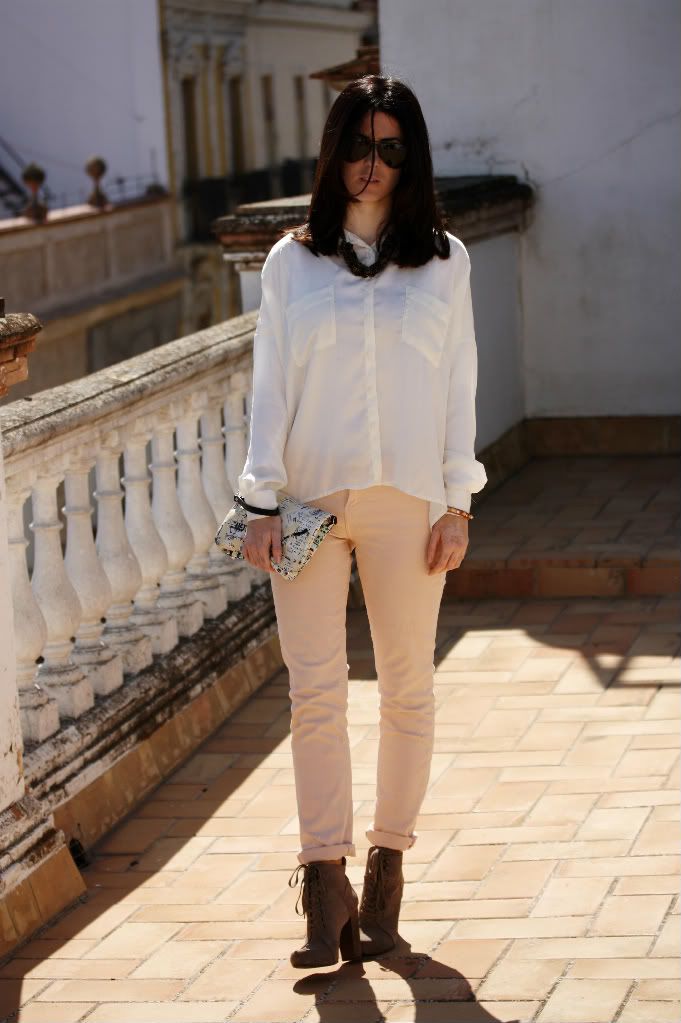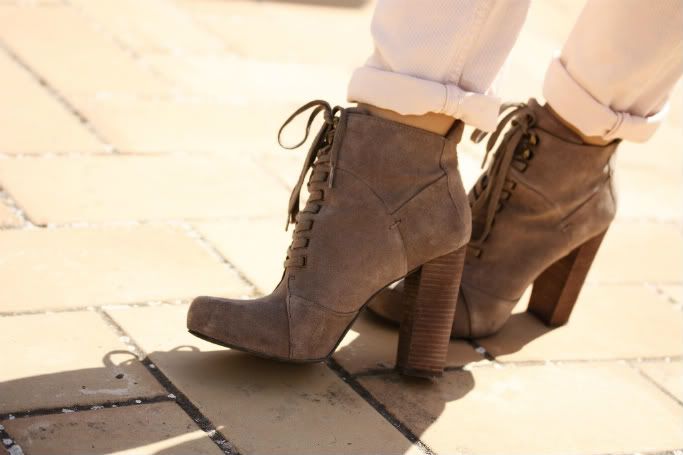 Pants: Zara - Camisa/Blouse: Pull&Bear - Botas/Boots: Nine West - Bolso y pulsera/Bag and bracelet: Bimba&Lola - Collar/Necklace: Uterqüe
¡Ya estoy aquí! Después de tomarme las últimas dos semanas como una cura de reposo y sobrealimentación (sobrechocoalimentación) ya estoy preparadísima para la nueva temporada. En realidad no es que haya cambiado nada en mi armario, sino que ya me he empapado de todas las nuevas colecciones, he estudiado todos las revistas que han pasado por mis manos, he repasado mi carpeta de inspiración mil veces, he leído blogs y blogs y blogs,... Y a pesar del totum revolutum que tengo en la cabeza lo importante es que después de todo eso me quedan la emoción y las ganas.
Para empezar os dejo con estas fotos, de esta mañana. Como veis ya estoy virando hacia colores más pasteles...
English version: I'm back! After spending the last two weeks in a completely rest and overfeeding (overchocofeeding) I feel perfectly healthy and ready for the new season. Actually I haven't changed my closet at all, but I have absorbed all the new collections, I've studied every magazine, my inspiration folder (a thousand times), I've visited blogs and blogs and more blogs,... Even if my head is filled with a totum revolutum right now, the most important thing is that, after all, I'm excited.
These pictures to start with. As you can see, I'm already turning to pastels...