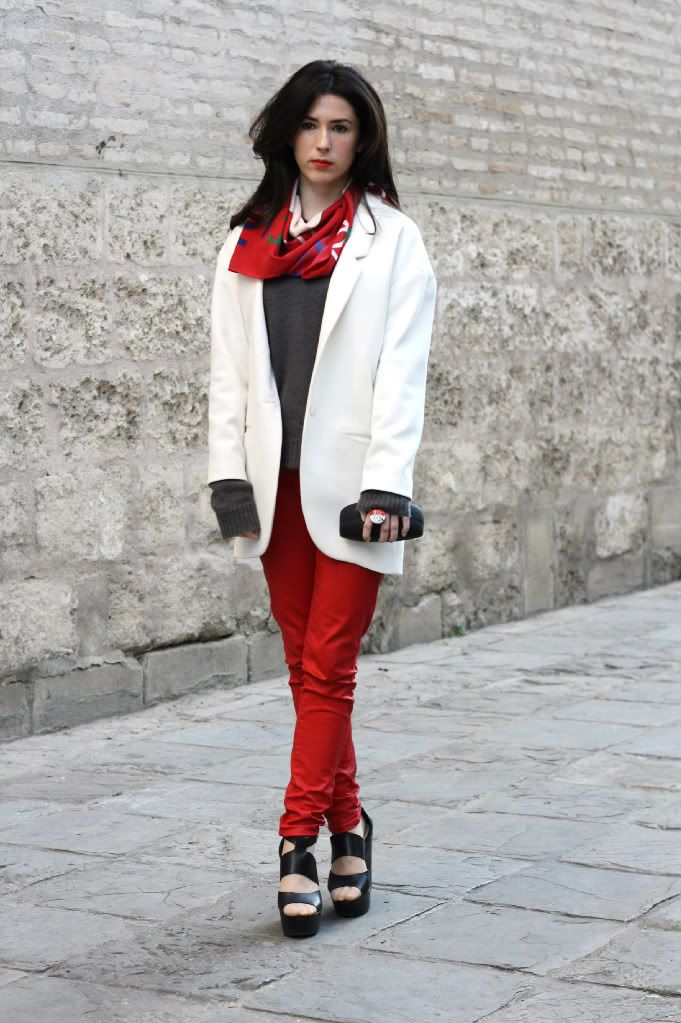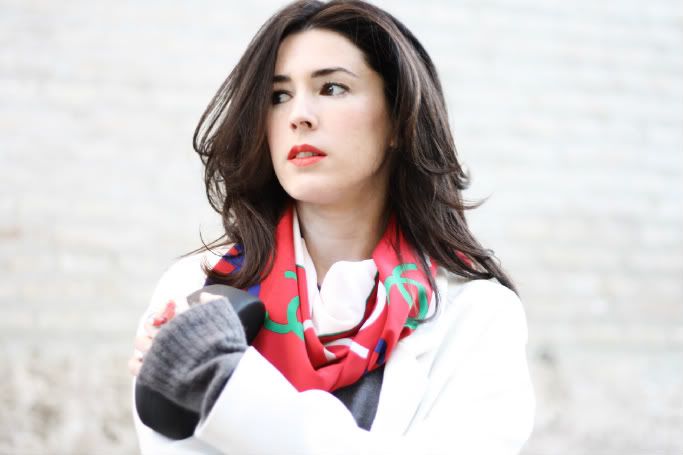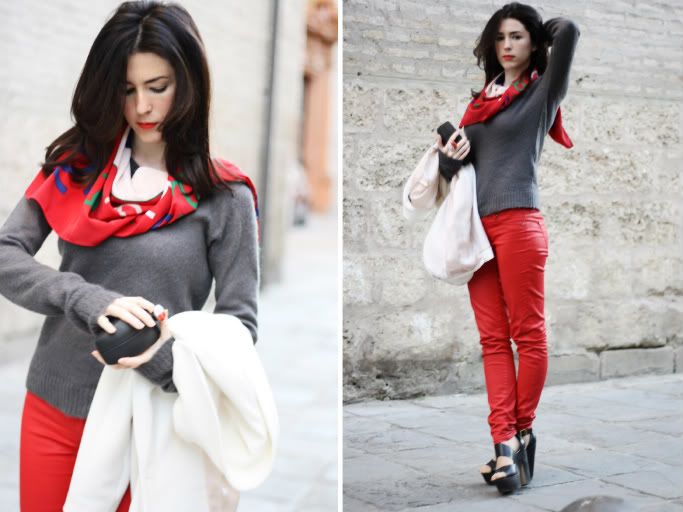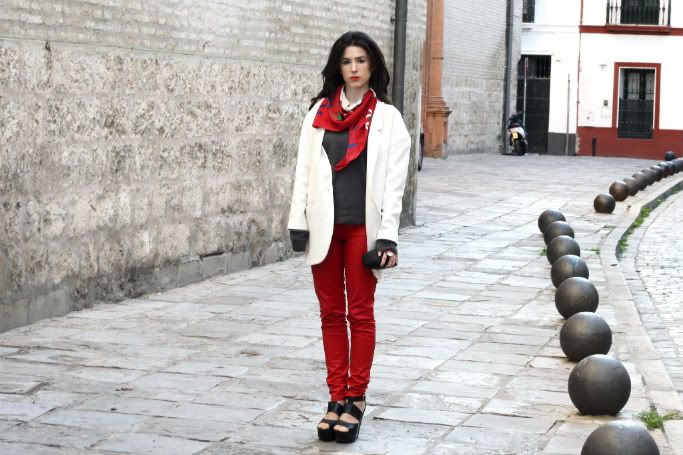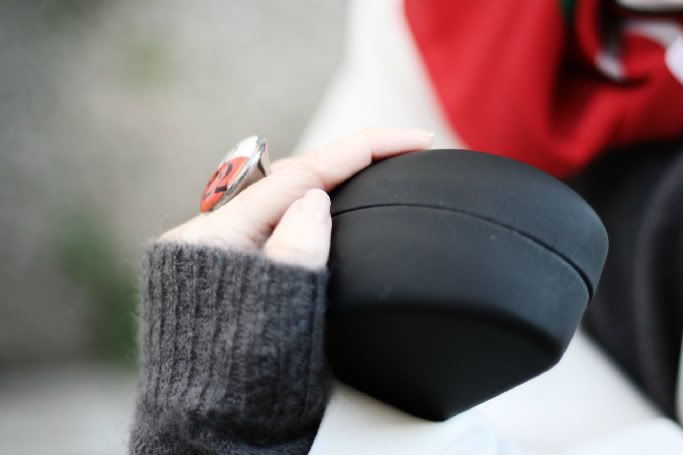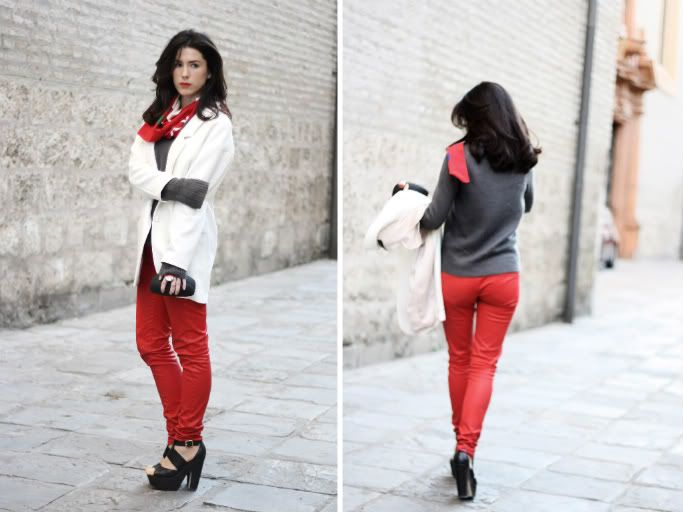 Mango pants - Zara coat and sweater - Chanel scarf - Topshop shoes - DIY clutch
Feliz lunes a todos, ¿qué tal el fin de semana? Yo no he hecho nada especial salvo (¡por fin!) traeros unas poquitas fotos. Aproveché para sacar mi cartera artesanal y para photoshopear un rato después.
La luz sigue siendo un poco deprimente por las tardes, y yo no ayudo nada vistiéndome de rojo y gris (y volviéndome cada vez más pálida), pero es que me encantan estos pantalones. Me he dado cuenta viendo estas fotos que se me han quedado bastante grandes, y es una pena porque me encanta cómo quedan unos pitillos encerados ajustados, me han gustado mucho todos los conjuntos que he visto con los modelos que han salido esta temporada.
De todas formas estoy deseando que salgan ya las colecciones completas de primavera y verano, que empiece a hacer calor y empezar a meter color y cosas nuevas. ¿Por qué se cansa uno tan pronto del invierno y no del verano?
English version:
Happy monday everyone, how was your weekend? Mine was nothing special except for the fact that I took some photos (at last!).
I decided to go out with my DIY clutch and then practiced with Photoshop.
Winter light is quite depressing, I know, and wearing grey and red can only make it worse (appart from becoming paler and paler), but the truth is that I love these pants. Looking at these photos I've realized I've lost some weight, and it's a pity because I love tight skinnies, one of my favorite things this past season was coated skinnies.
Anyway I can't wait for spring to come, I'm craving to see the new collections, to start wearing bright colors again. Why do we get tired of winter so soon?