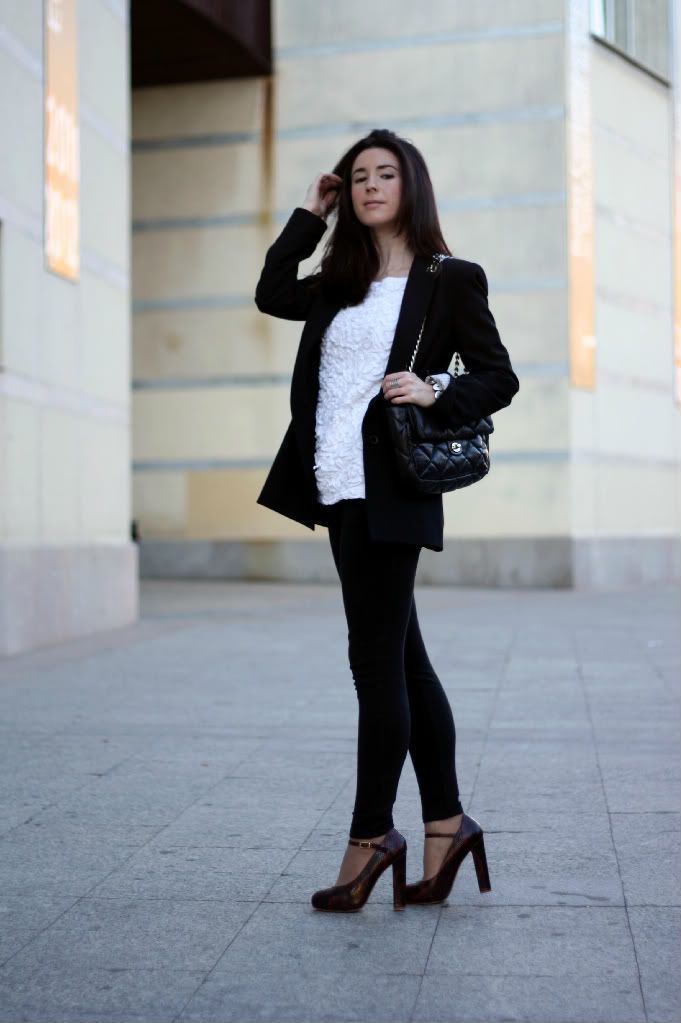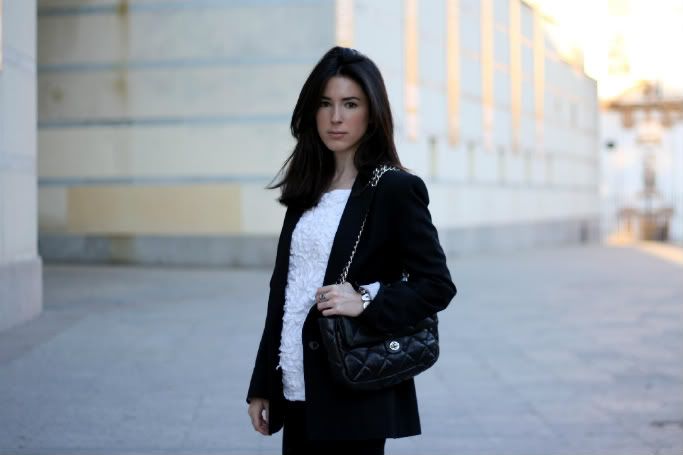 Leggins: Pull&Bear - Blazer y camiseta/Blazer and tshirt: Zara - Zapatos/Shoes: Topshop - Bolso/Bag: Bimba&Lola


Compré estas bellezas de zapatos en Topshop al 50% y cuando llegaron ayer a mi casa no esperé ni 5 minutos para ponérmelos. Aunque son preciosos y bastante cómodos, ayer pasé más de 6 horas encima de ellos y por la noche me dolían los pies lo suficiente como para dejarlos en casa un par de días descansando. Estoy de vacaciones hasta este fin de semana y me paso las tardes deambulando por el centro, viendo tiendas, quedando con amigas,... Esta noche vienen los Reyes, así que ya mañana os cuento qué nota me dan por mi comportamiento en el 2011 ;). Un beso a todos y, que los Reyes Magos traigan muchas cosas.
English version:
I bought these beautiful shoes at Topshop (50% off) and when they arrived at home yesterday morning it took me 5 minutes to wear them and go out. I love them and they're quite comfy, but I spent more than 6 hours on them yesterday and after that my feet hurt so much. I think I'm going to let them rest at home for a couple of days. I don't have to study these days so I'm spending time strolling around, shopping downtown, having coffee with friends,... The Three Kings are about to come, so tomorrow I'll let you know what they think about my behaviour in 2011 ;).