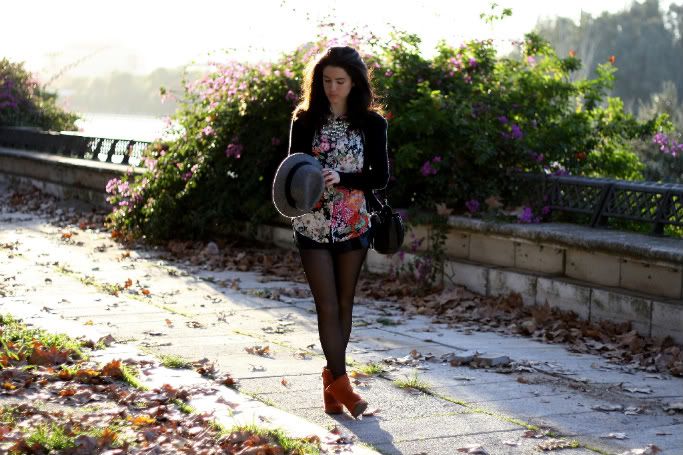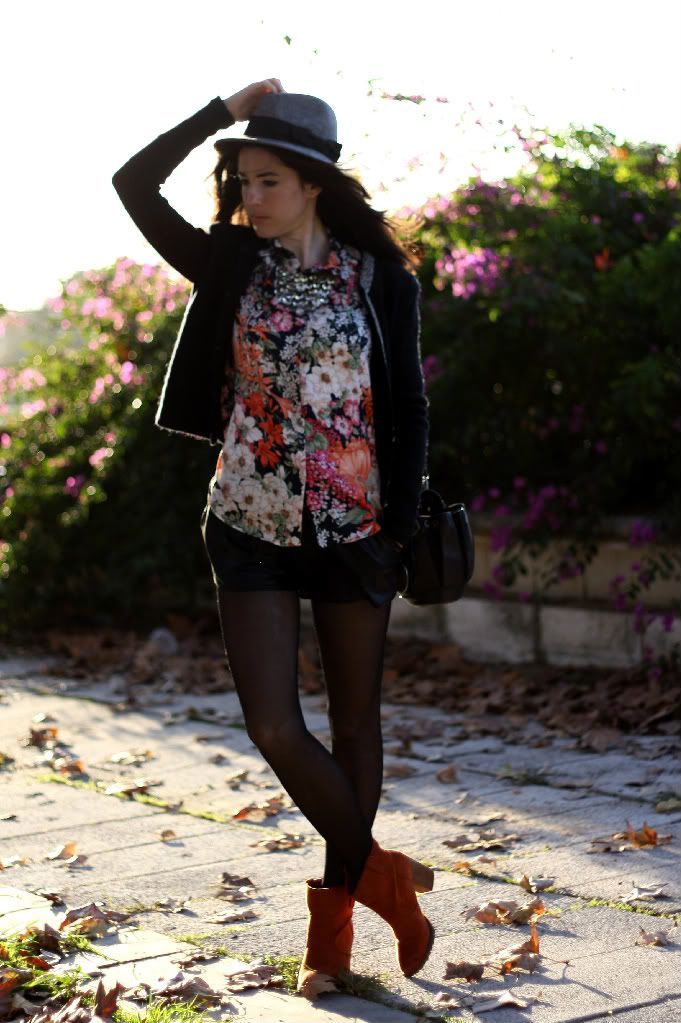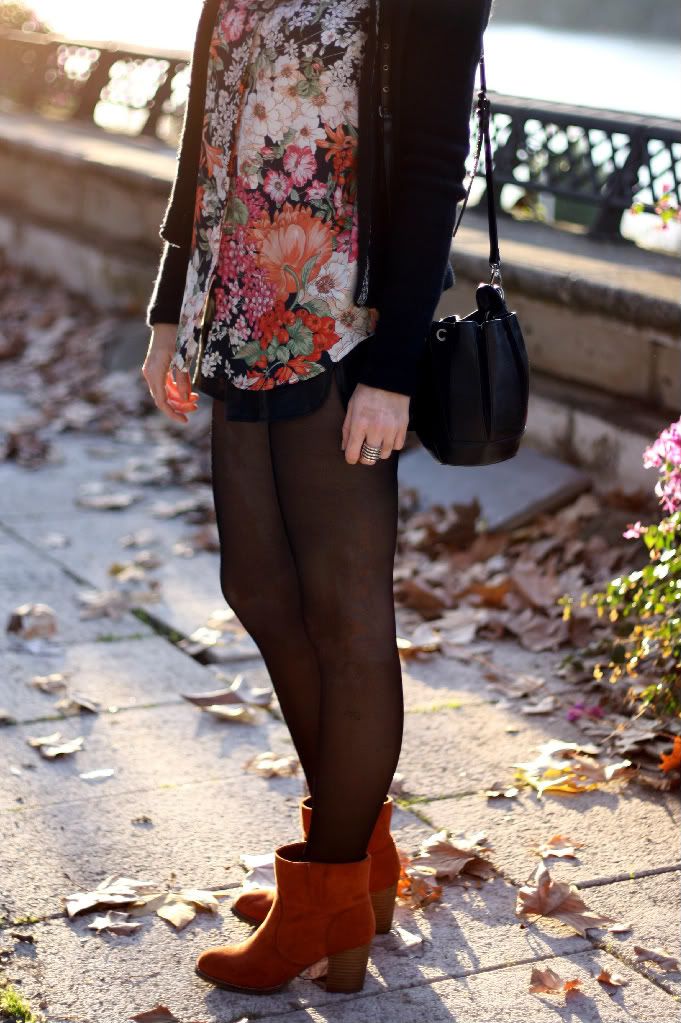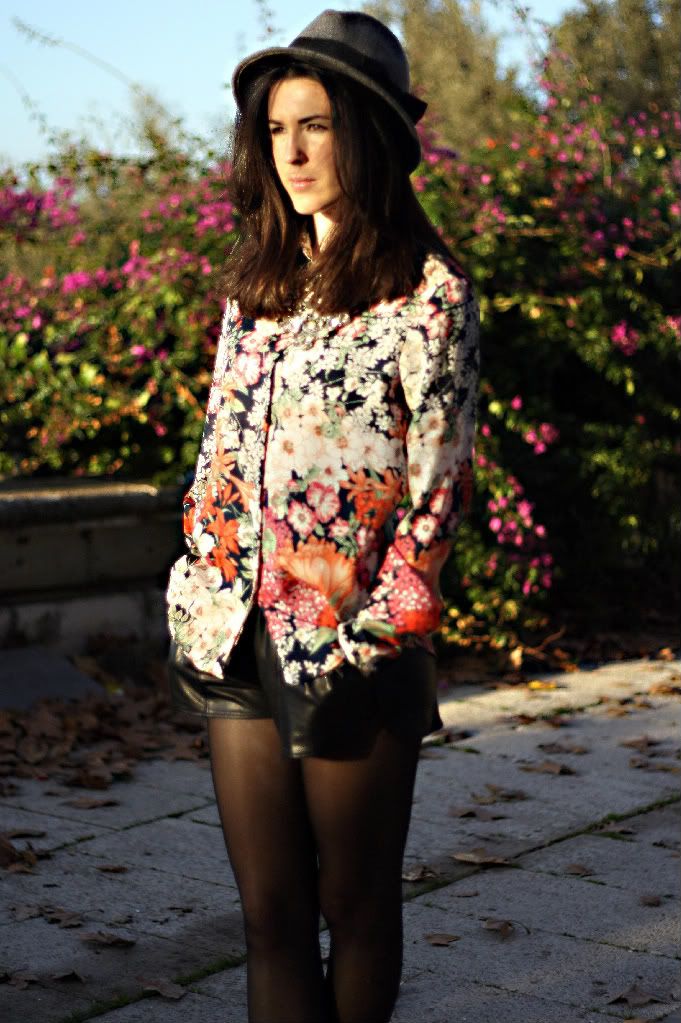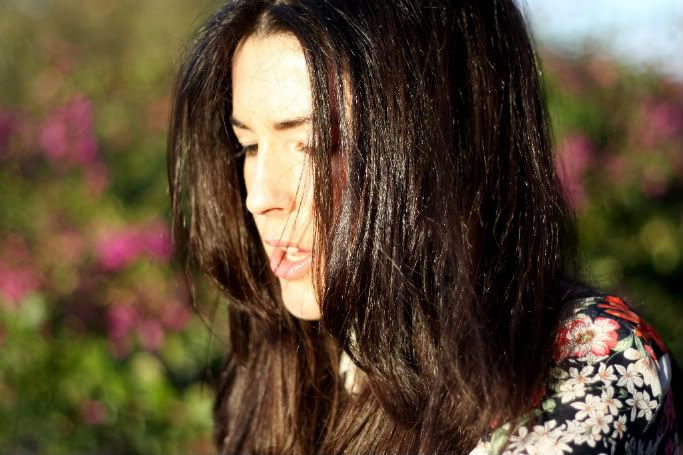 Blusa y chaqueta/Blouse and jacket: Zara - Shorts: H&M - Collar/Necklace: Mango - Botas/Boots: Bershka - Sombrero y bolso/Hat and bag - Bimba&Lola
¿Quién iba a decir que íbamos a tener tan buen tiempo en vacaciones? Es increíble salir por la tarde con una blusa y una chaqueta y no pasar frío.
Os dejo estas fotos que se habían quedado en el tintero, del fin de semana. Probablemente dejaréis de venir si sigo sacando conjuntos con botas, pero últimamente estoy cogiéndoles tirria a los tacones. En realidad no, los zapatos me encantan, pero me da una pereza inmensa ponerme tacones para pasar el día fuera caminando, de compras, paseos,... Ya sabéis: boots are made for walking.
English version:
Who would have said we would enjoy such a wonderful weather on holidays? It feels amazing to go out only with a blouse and and a jacket.
Here are some photos I had forgotten on my folder. You'll probably stop visiting my blog if I keep wearing boots in every outfit post, but I'm getting tired of heels lately. Well, not really, I love heels and every kind of shoes, but when I think of spending the whole day out on heels, walking, shopping, strolling around,.. You know, boots are made for walking.