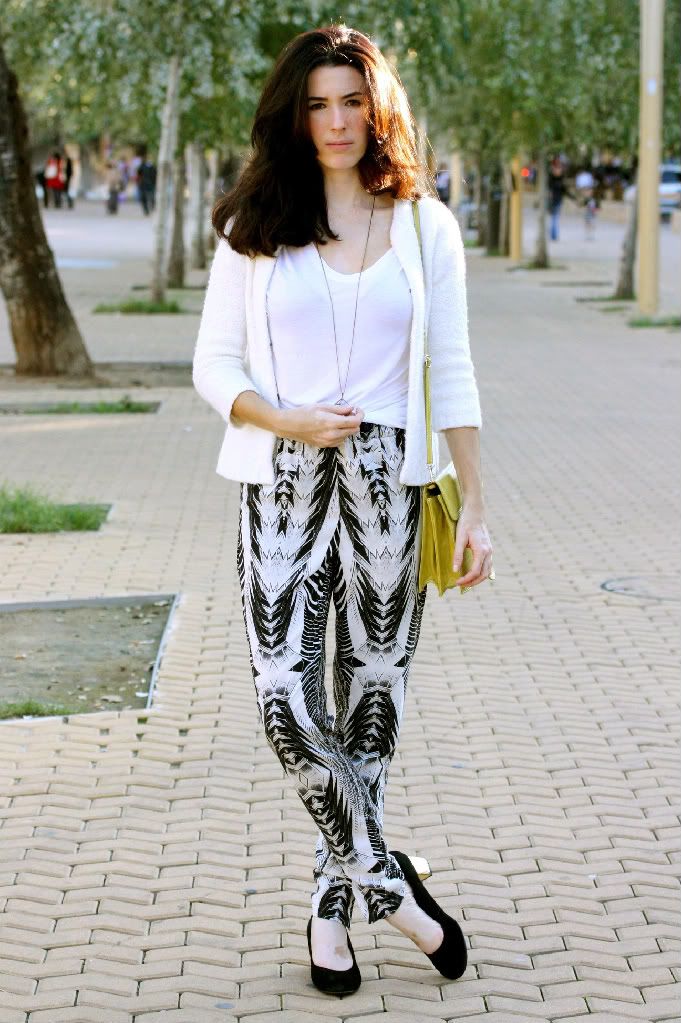 Camiseta y chaqueta/Tshirt and jacket: Zara; Zapatos/Shoes: Topshop; Pantalones/Pants: H&M
Cuántos 'unos' en la fecha de hoy... ¡Ey!, ¡hoy es viernes (y el sorteo de la ONCE)! Tenemos un sol fantástico, hace un poco de calorcito y la verdad es que miro con cierta añoranza los abrigos de los escaparates; me pregunto si llegará este año el momento en que necesite uno...
He pospuesto las compras que tenía que hacer esta semana a falta de tiempo, y espero escaparme esta tarde para poder hacerlas. La verdad es que detesto salir de compras un viernes por la tarde porque hay que pelearse para probarse cualquier cosa, pero necesito unos vaqueros urgentemente y, conociéndome, si no me obligo lo iré dejando hasta el año que viene.
¿Vuestros planes?
English version:
So many 'ones' in today's date... It's friday! We have a wonderful sunny day, bit warm, and, actually, I'm yearning for coats when I look at the shop windows; I wonder if I will really have the chance to wear coats this year...
I have put off my shopping until who knows when, I want to go out this evening and finally get some items I need. The truth is that I hate shopping on friday, it's a constant fight for anything, but I desperately need a pair of jeans and, knowing me, if I don't force myself to go I will let it be for months.