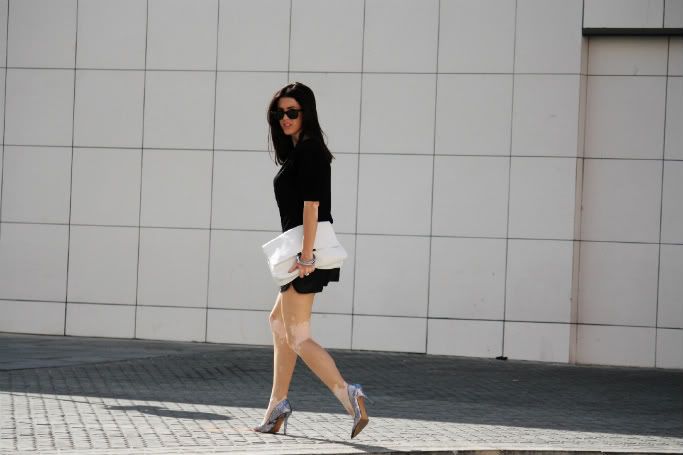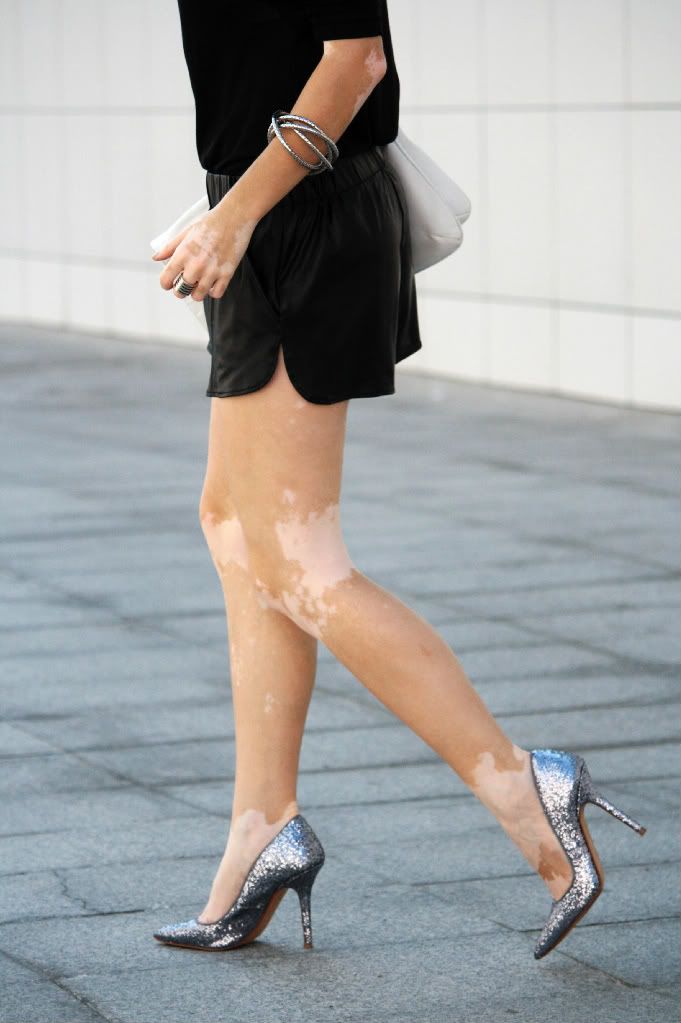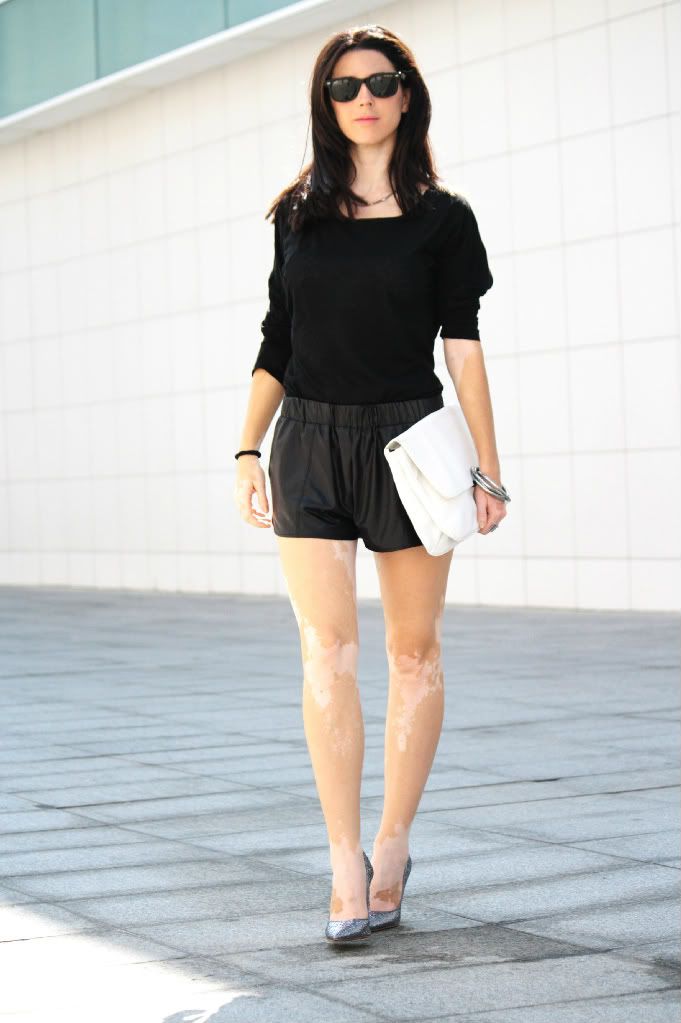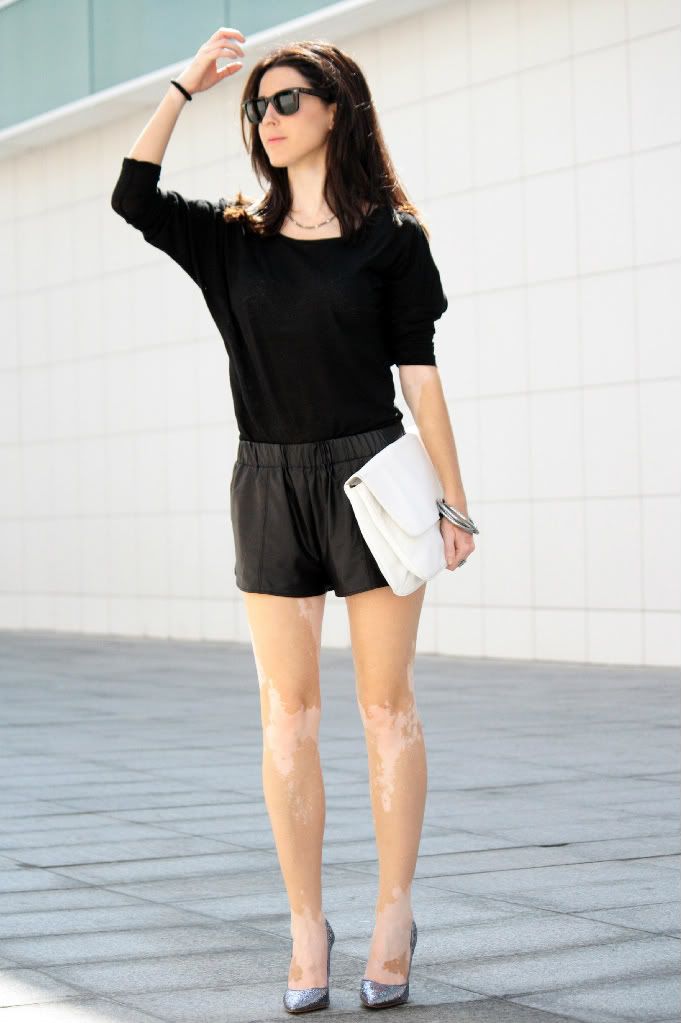 Shorts: H&M; Zapatos y bolso/Shoes and bag: Zara; Camiseta/Tshirt: Mango; Pulseras/Bangles: Forever21

Ya estamos en octubre y me encantaría empezar a ponerme capas encima, chaquetas, toda esa ropa de entretiempo y esos conjuntos supermegaguays que se te ocurren y nunca te pones porque hace o mucho frío o mucho calor,... Pero la cruda realidad es que seguimos teniendo 33 de máxima, así que valorad el esfuerzo que supone salir vestida de negro con este calor, incluso en shorts. Que por cierto, estuve visitando H&M buscando mi talla de estos shorts, pero al tercer día, viendo que empezaban a escasear todas las tallas en general, decidí llevarme una talla más, y creo que casi mejor... Venga yaaaa, ¿por qué no viene un poquito de frío? ¡Tengo planes con estos shorts y medio armario!
Anuncio formalmente que este miércoles se realiza el segundo intento de viaje a Nueva York. Sé que hay una huelga de pilotos convocada pero no me doy por vencida. Si el jueves no aparezco llorando es que estoy allí, así que la semana siguiente habrá mega post (tan grande como NY, lo prometo). Y si tampoco esta vez saliese bien el viaje me lo tomaré como una señal divina.
English version:
It's already october and I would love to start layering, wearing jackets, all those semi-warm clothes and those supercool outfits you imagine but never wear because it's too cold or too hot to go like that,... But the unquestionable truth is that it's 33º Celsius, so please bear in mind I have spent the whole morning dressed in black, it's hot even in shorts. By the way, I've been visiting H&M for the last three days, trying to find these shorts in my size, but I realized every size was running short so I just tried a bigger size and actually I think it looks better... Okkkkkkkkkk, I need a cold spell soon! I have plans with my new shorts and the rest of my closet!
I want to formally announce that we're making our second attempt to fly to NYC. There's a pilot strike but I don't give up easily. If I don't show up crying on thursday you'll know the operation was succesful, so the following week there will be a massive post (as massive as NYC, I promise). And in case my flight is cancelled once more I will take it as a divine sign.