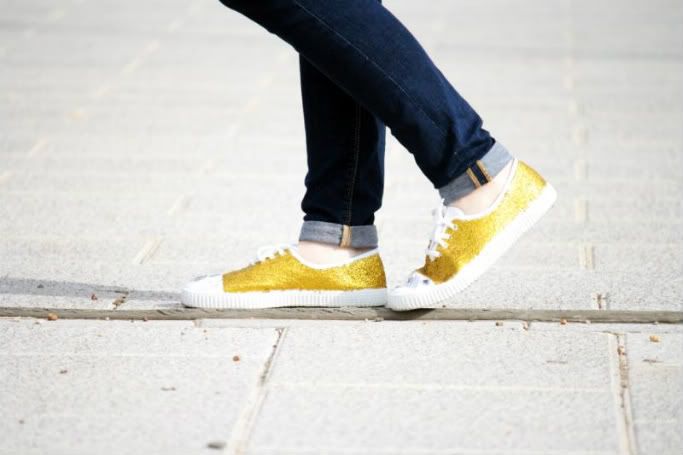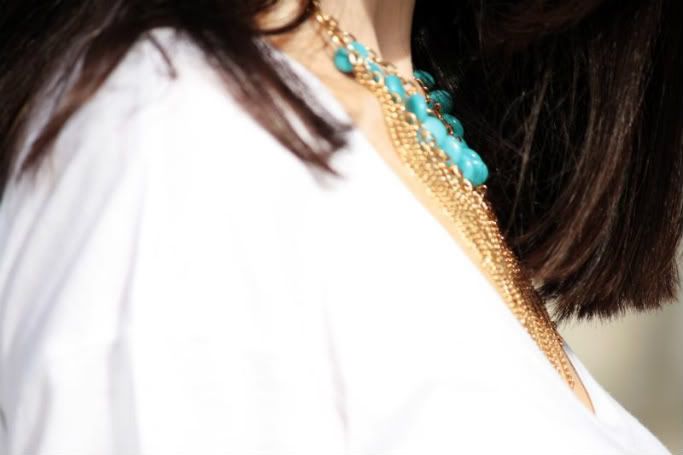 Vaqueros y camiseta/Jeans and tshirt: Zara; Bolso/Bag: Mango; Snakers: DIY; Collar/Necklace: Forever21
Al final el experimento de las zapatillas no salió del todo bien: la purpurina quedó perfectamente pegada, pero todas las cuentas y cristales que había pegado en la puntera empezaron a saltar en cuanto empecé a andar. Tenía que haber previsto ese detalle... De todas formas solo con la purpurina también quedan chulas.
Sigo en Madrid liada con cosas de las opos, con mil cosas que hacer, leer, estudiar y ver.
English version:
Finally the glittery sneakers DIY wasn't very successful: glitter stays perfectly stuck, but not the beads, they started to come off as soon as I took to steps. I should have foreseen that detail... Anyway these sneakers look quite cool even without the beads.
Still in Madrid, tied up with meetings, and all the things I have to read and see.