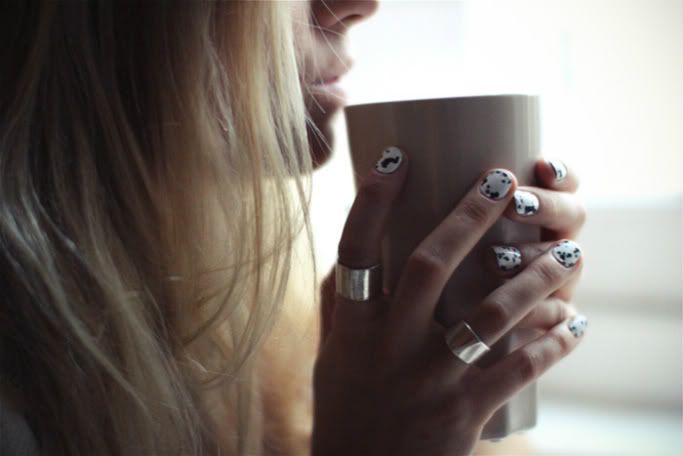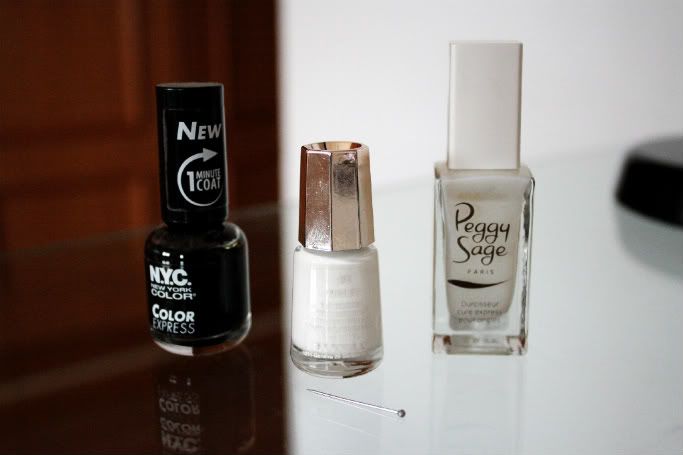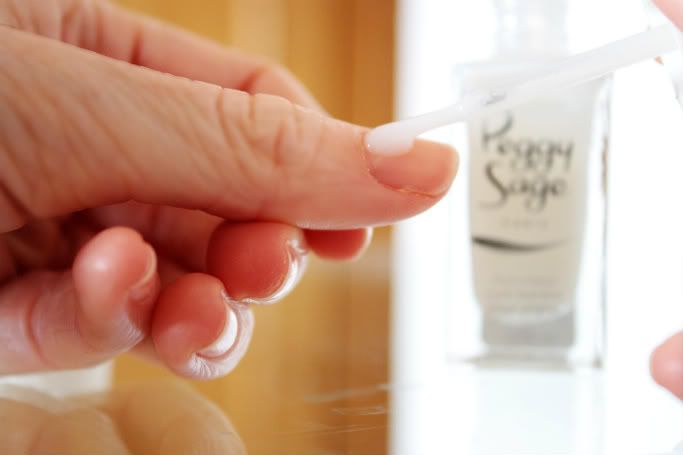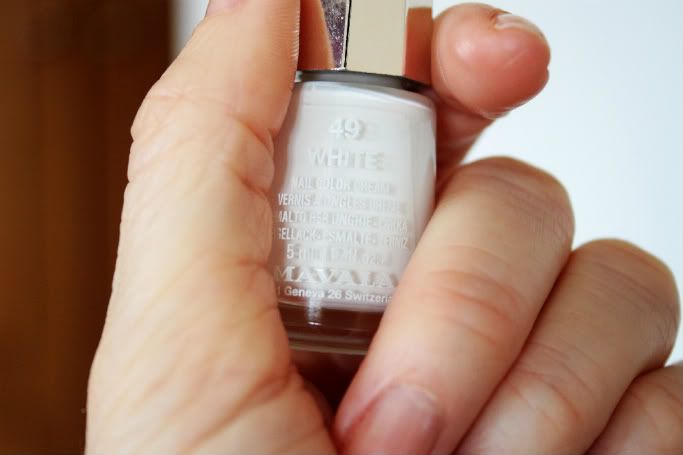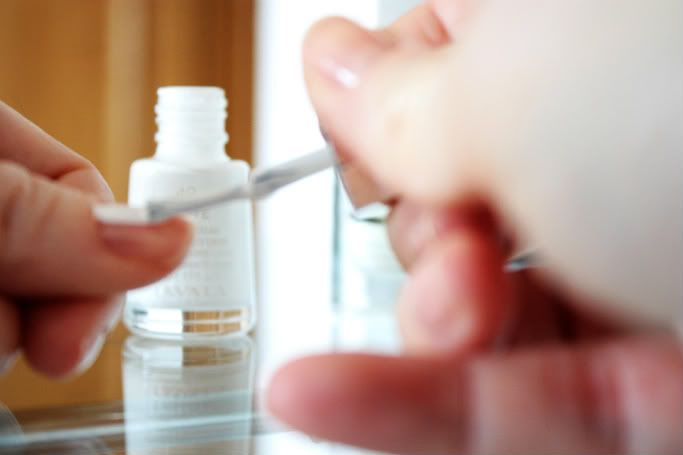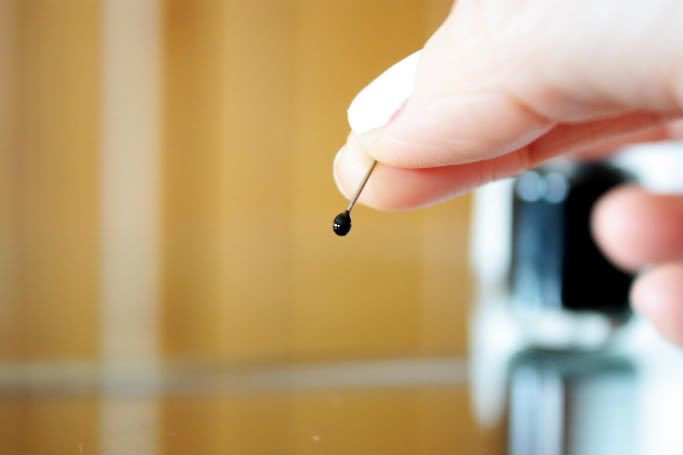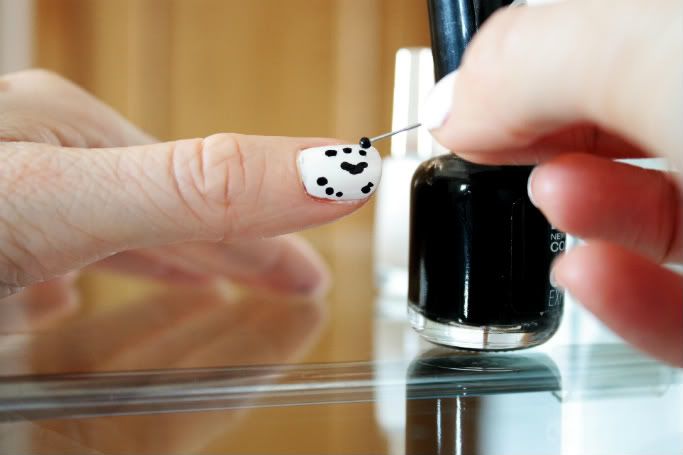 En cuanto vi
este post
esta mañana en el blog de la guapísima
Sandra
me quedé fascinada por sus uñas de estampado dálmata, y, ya que he pasado la edad del pavo dibujándome florecitas en las uñas, se me ocurrió utilizar una vieja técnica para imitar el print dálmata.
Empiezo con un endurecedor de uñas de la marca Peggy Sage, va genial si tienes las uñas quebradizas y débiles. Cuando esté seco aplicamos un par de capas de laca de uñas blanca para que el color nos quede lo más opaco posible, os recomiendo White de Mavala, no conozco un blanco más blanco ni una laca con mejor relación calidad-precio. Después, con la cabeza de un alfiler mojada en pintauñas negro, vamos haciendo circulitos o manchitas en la uña según el dibujo que os guste y... ¡Tatatachán! Está hecho.
English version:
When I saw
this post
on beautiful
Sandra's blog
this morning I immediately fell in love with the dalmatian print on her nails and, given that I spent my adolescence drawing flowers on my nails, I thought of using and old technique to copy the dalmatian print.
I start wih Peggy Sage Nail Hardener, a great product if you have weak and brittle nails. Once it is dry we apply a double coat of a white nail polish so that the color stays as opaque as possible, I recommend White by Mavala, I don't know a whiter white or better value for money. After that, we dip a pinhead in black nail polish and start drawing small circles and spots as we want and... Ta-dah! Done!