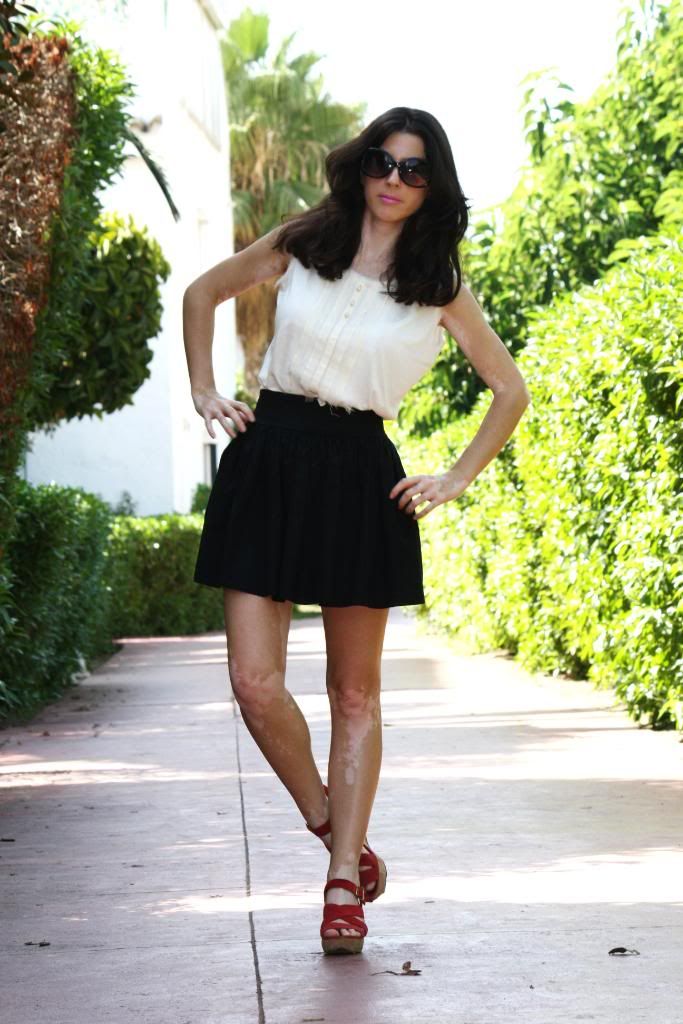 Falda/Skirt: Blanco; Camisa y sandalias/Blouse and sandals: Bimba&Lola
¡Por fin estoy en la playa! No es que yo sea una fanática de la toalla y pueda tirarme horas bajo el sol en plan "vuelta y vuelta", pero echaba de menos los chapuzones, jugar a las palas, familias enteras hablando a voces, el humo del chiringuito metiéndose por todas partes... ¡Ah, esto es vida! Os dejo con unas fotos justo después de bajarme del coche, y de uno de los mejores momentos del día: la hora de cocinar. Te tomas una cerveza, miras una revista y de vez en cuando pasas por la cocina para ver cómo va la salsa que está haciendo tu padre. Repito: ¡esto es vida!
English version:
I'm finally at the beach! Not like I'm a beach towel fan and can stay lying in the sun for hours (as I were bbq meat), but I missed the sea, playing beach rackets, families talking in loud voices, smoke from the refreshment stand getting in everywhere... Ah, that's life! So here are some photos right after the arrival and also some pics of the best moment of the day: the cooking. I love to have a beer while leafing through a magazine and do a couple of visits to the kitchen to taste the tomato sauce my dad's cooking. I repeat: that's life!