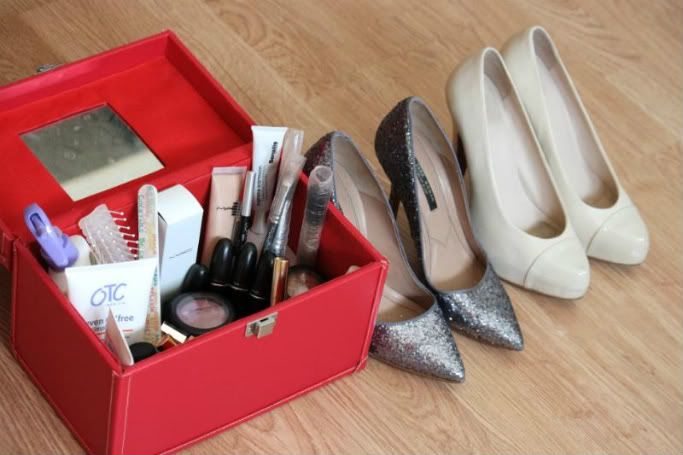 En un par de horas salgo de viaje con toda mi familia a Madrid, a casa de mis abuelos. Sólo pasaremos allí la noche y mañana nos vamos más al norte, para pasar el fin de semana entre Soria y Logroño: celebramos las bodas de plata de mis padres y hay organizado un concierto, una excursión, dos comidas y una barbacoa.
Ahora mismo estoy intentando hacer el equipaje, y para ello tengo que resignarme a dejar en tierra la mitad de los zapatos que he puesto en fila para meter en la maleta. Intentaré actualizar tanto como sea posible, pero todo dependerá de si encuentro o no wifi gratis. Si no, el lunes llegaré cargadita. Pasad buen fin de semana queridos.
English version:
In less than two hours I go on a trip to my grandparent's house in Madrid with my family. We will only spend the night there because tomorrow we keep northerly course for Soria and Logroño: this weekend we are celebrating my parents' silver wedding anniversary and there are a concert, an excursion, two family lunches and a bbq planned.
Right now I'm trying to pack, and in order to pack I need to resign myself and leave here half of the shoes I had lined up out of my closet. I will try to update as much as possible, but it will all depend on free wifi. If I don't, I'll be back on monday with loads of pics. Have a nice weekend lovelies.