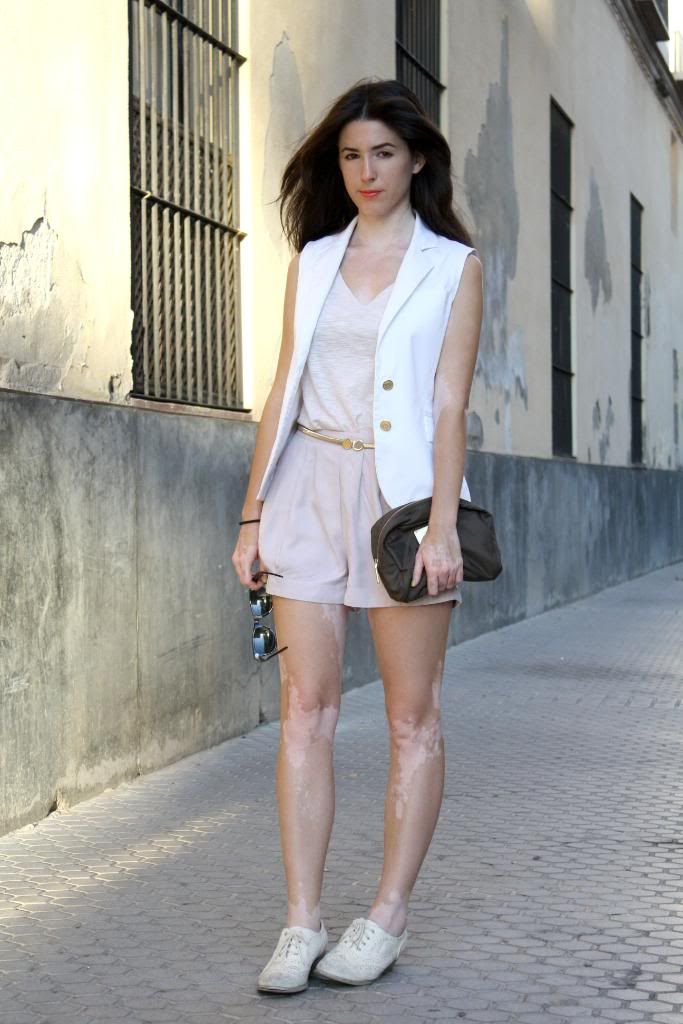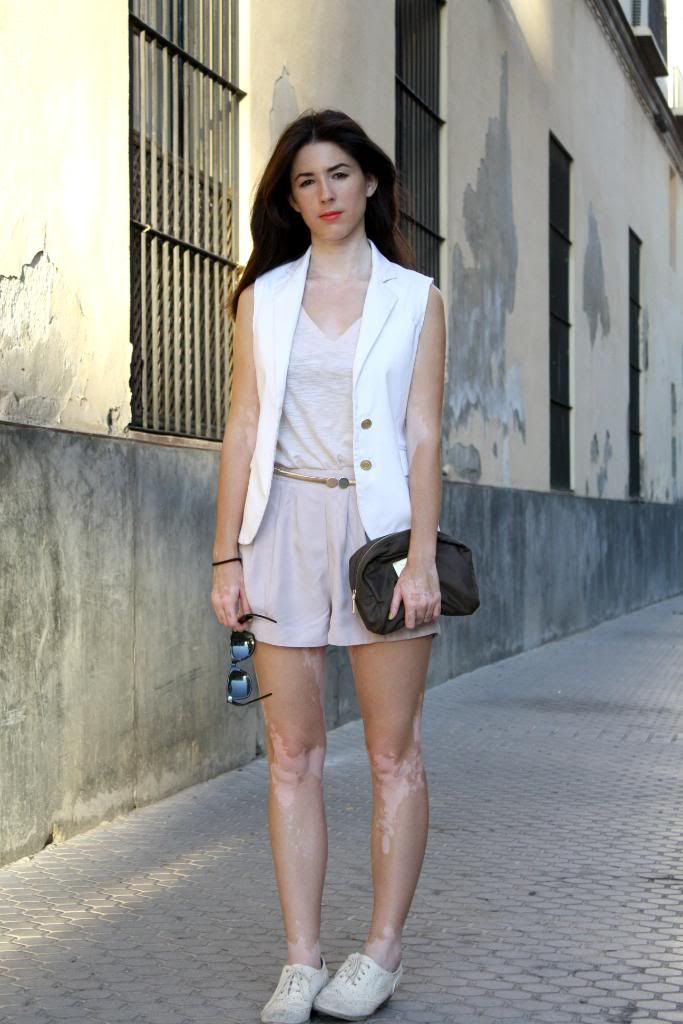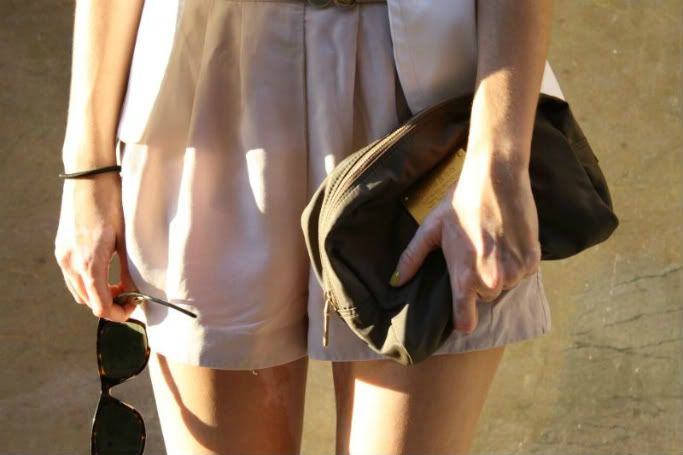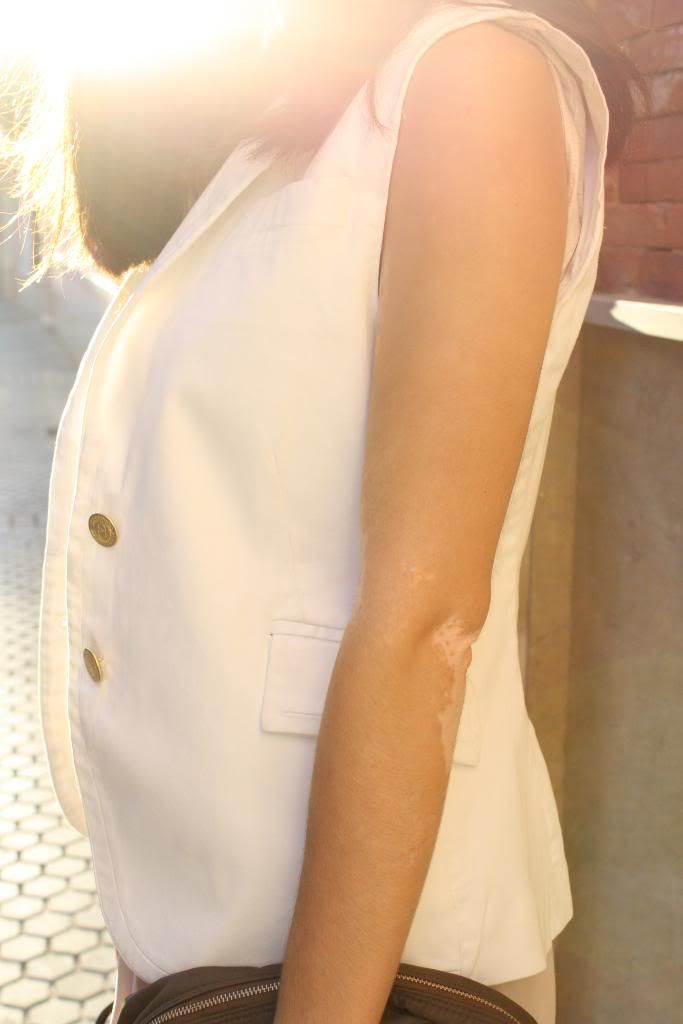 Shorts: H&M Conscious collection; Camiseta/Tshirt: H&M; Blazer: Pull&Bear (DIY); Cinturón/Belt: Zara; Bolso/Bag: Bimba&Lola

Había dejado esta entrada programada, pensando en que estaría fuera, pero, como seguramente habréis oído en las noticias, todos los vuelos se cancelaron, no nos daban otro billete hasta el viernes, y decidimos dejar el viaje para más adelante. Ha sido un poco decepcionante porque tenía muchísimas ganas, pero bueno, veremos si en unas semanas podemos probar de nuevo.
Un outfit sencillo en los tonos que más me gusta combinar y con los que estoy más cómoda. El blazer es una adaptación que hice de uno antiguo de Pull&Bear: le quité las mangas y le puse botones dorados. Espero que vuestras vacaciones vayan mejor que las mías. XX.
English version:
I had scheduled this post, supposing I was going to be in New York, but, you have surely heard the news, all flights were cancelled, we didn't have a new flight until friday and we decided to postpone our trip. It was really disappointing because I had been waiting for this trip for months, but it's not the end of the world, we'll try again in a few weeks.
A very simple outfit in my favorite hues, that make me feel comfy. This blazer is the adaptation of an old one from Pull&Bear: I cut the sleeves and add golden buttons. I hope your holidays are doing better than mine. XX