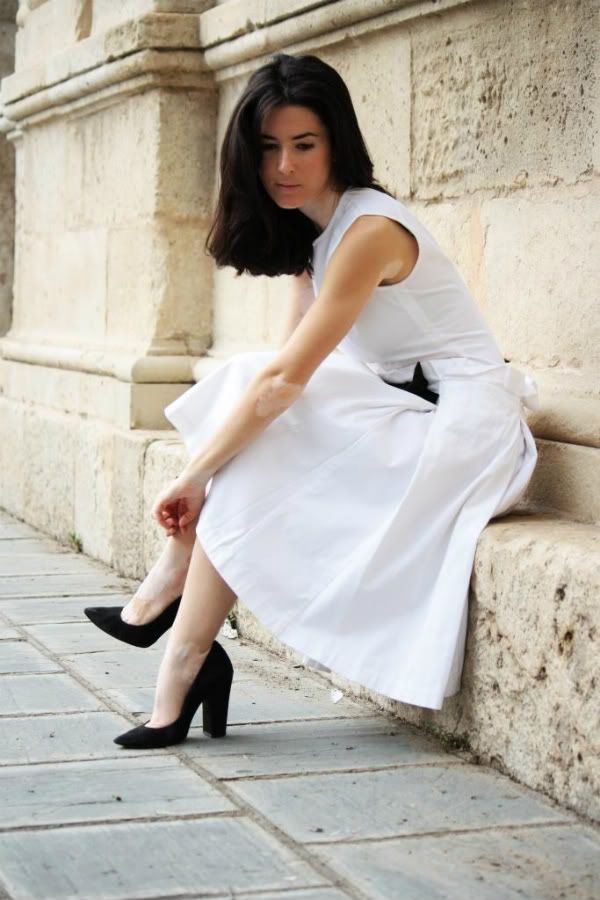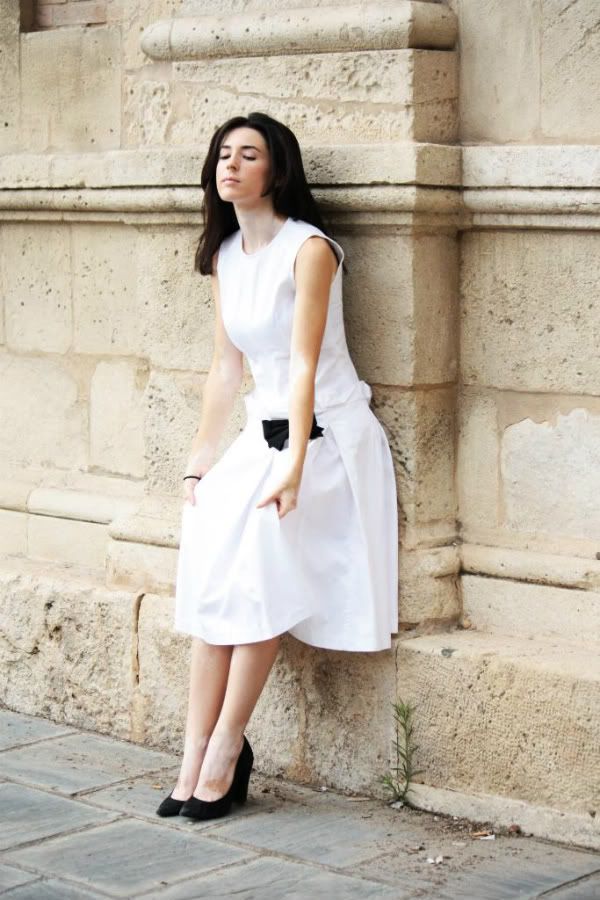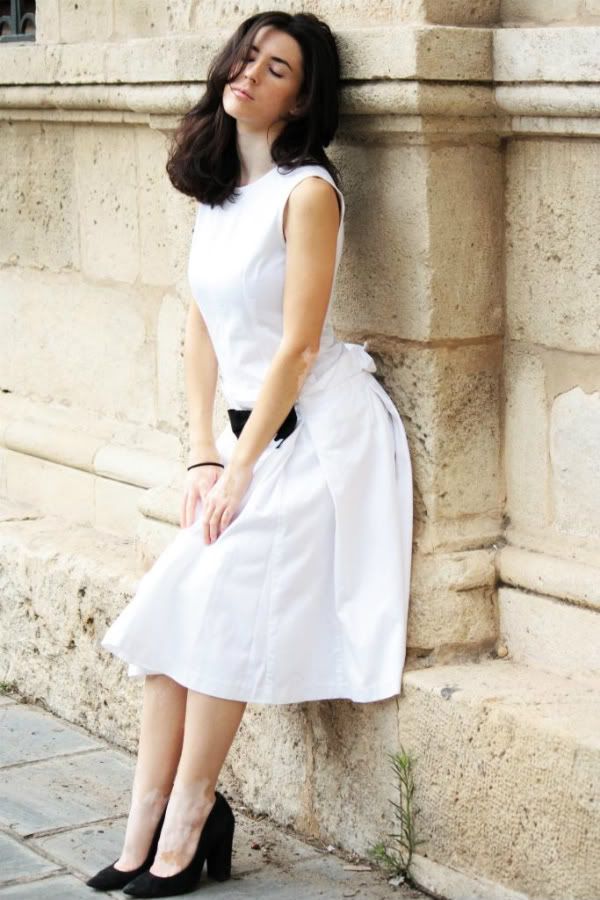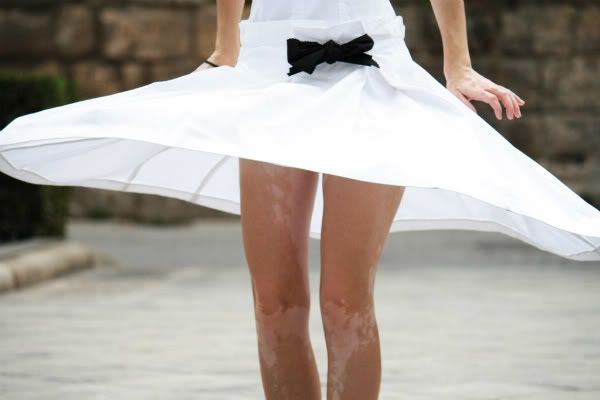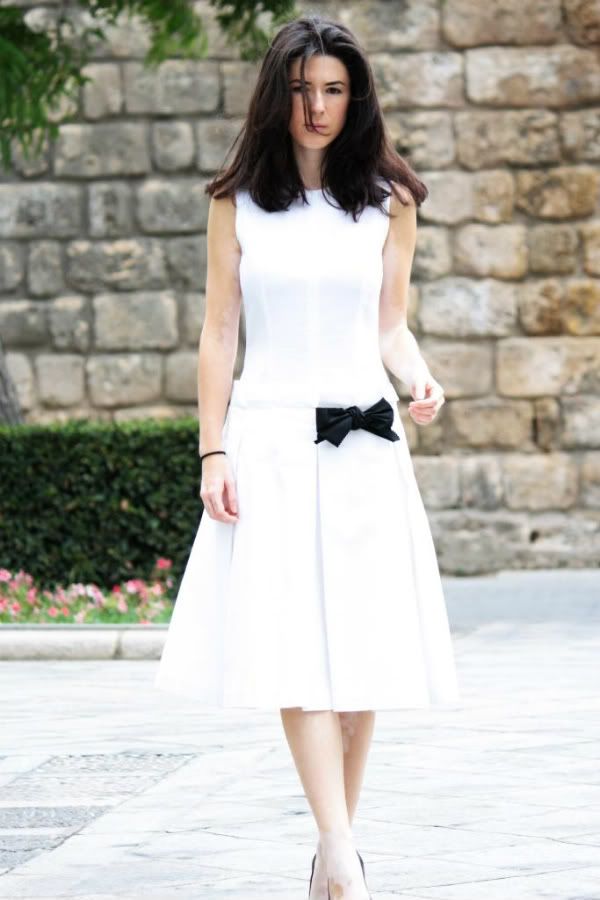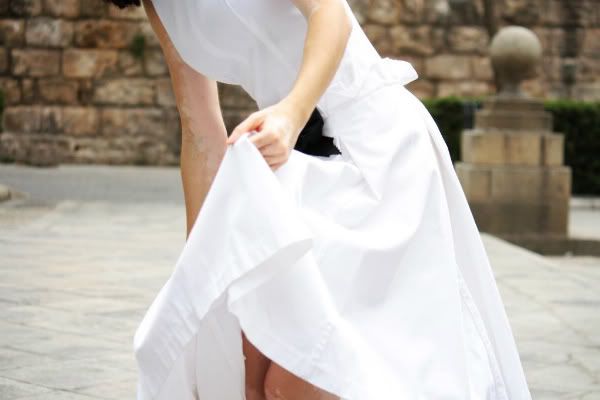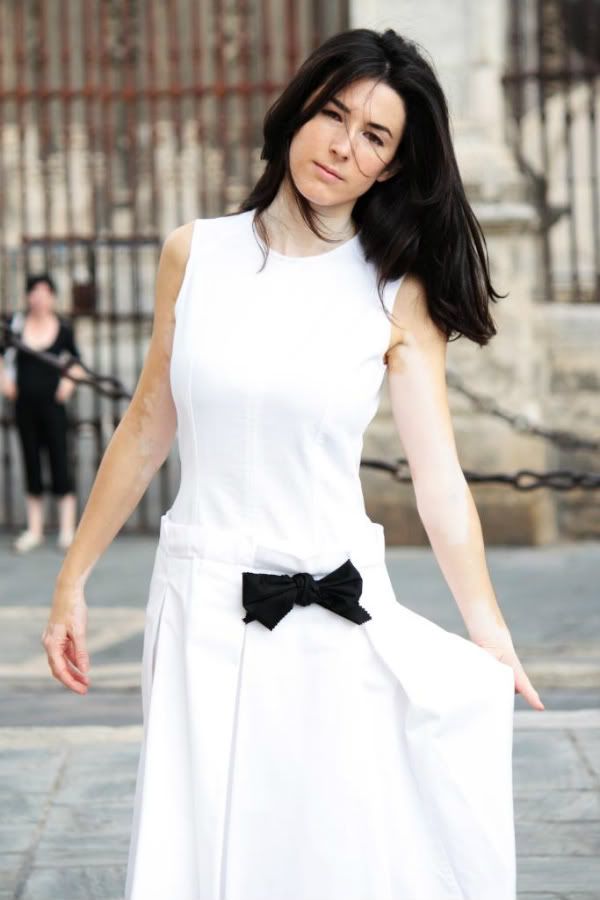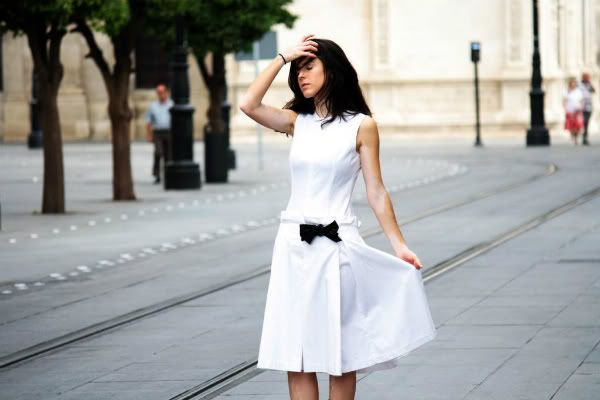 Vestido/Dress: Purificación García; Zapatos/Shoes: Zara
Nunca salgo vestida específicamente para hacer un post, pero esta vez he hecho una excepción. No he tenido últimamente muchas oportunidades de ponerme este vestido y quería enseñároslo, así que hemos aprovechado la luz suave de la mañana y que era domingo para hacer estas fotos. Este vestido lo compré hace 6 o 7 años y me lo he seguido poniendo desde entonces: el corte clásico, la tela fuerte, el detalle del lazo, su comodidad,... Simplemente me encanta, y mientras quepa dentro seguiré llevándolo.
La mañana estaba perfecta, después de semanas sobrepasando los 40 grados, ¡hoy casi tenía frío!
PD: Mil gracias a mi adorable novio por madrugar en domingo para venir conmigo.
English version:
I never go out specifically dressed for an outfit post, but this time I've made an exception. Lately I haven't have many opportunities to wear this dress and I wanted to make a post about it, so I took advantage of the soft morning light, and the fact it's sunday, to take photos. I bought this dress about 6 or 7 years ago, and I've worn it a lot since then: the classic cut, the strong fabric, the detail of the bow, the comfort wearing it,... I just love it, and I will keep wearing it as long as it fits me.
The morning was perfect today, after weeks going above 40 celsius degrees, it was almost cold today!
PD: Thanks to my lovely boyfriend for getting up early on a sunday to come with me.