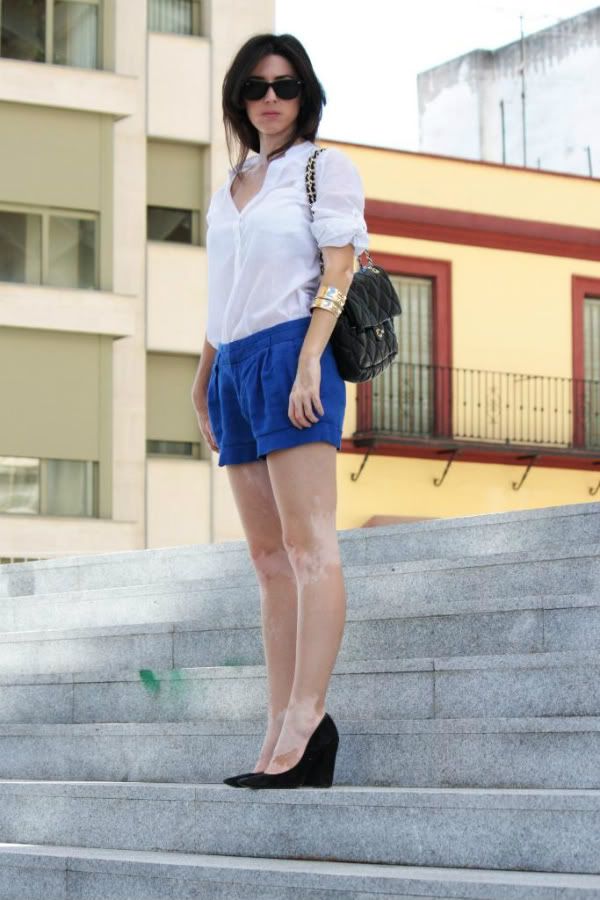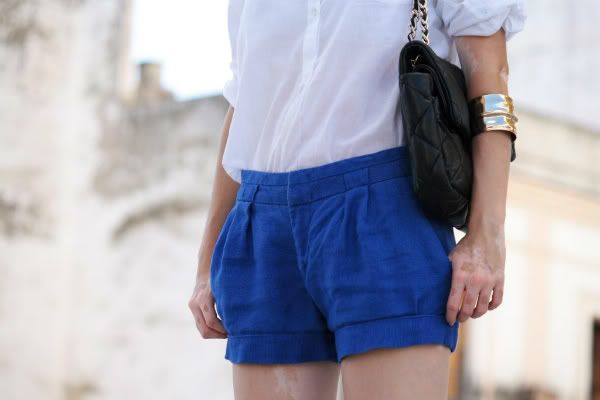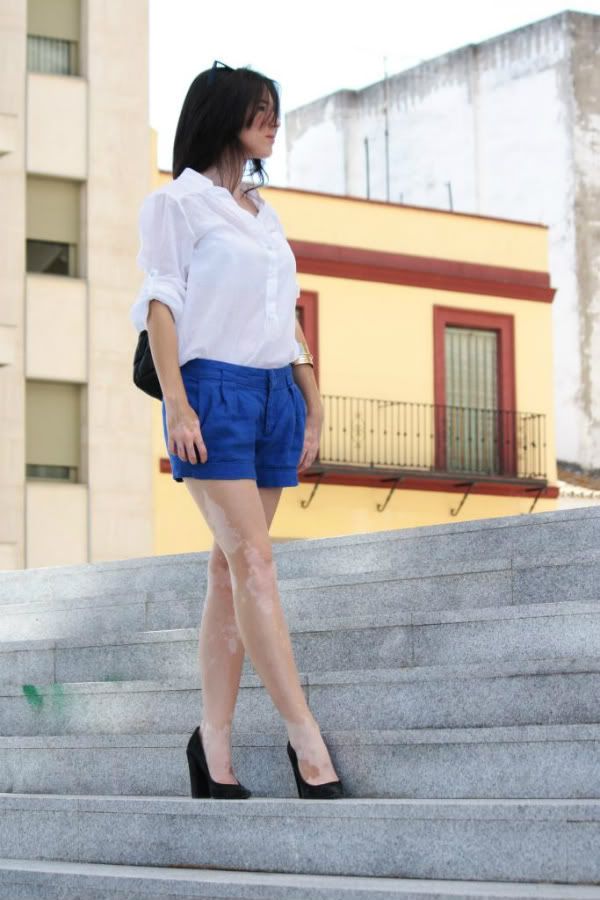 Blusa, shorts y zapatos/Blouse, shorts and shoes: Zara; Bolso/Bag: Bimba&Lola; Brazalete/Cuff: HM
Qué día de locura... He desayunado con Cris en el centro, he estado el resto de la mañana con mi padre y mi hermana de compras, he comido con ellos por ahí, he vuelto a casa y en un rato tengo que volver a salir a recoger a Julio para ir al cumpleaños de mi amiga Lola (¡feliz cumple pressssiosa!).
Una entrada rápida con algo sencillo para hoy: shorts y blusa, mi combinación favorita en verano. Y mis súper tacones de Zara, que acabarán por fusionarme con mis pies y vosotros estaréis hartos de ver. Es la prenda más usada de mi armario, pero la culpa es de los zapatos, simplemente los veo la mejor opción para el 80% de la ropa que me pongo.
Como veis estoy un poco liada hoy, pero os contesto a todos mañana por la mañana, ¡prometido!
English version:
What a crazy day... Had breakfast with Cris downtown, I've spent the rest of the morning shopping with my dad and sister, had lunch with them, and in 30 minutes I've got to get ready, go out again, pick Julio up because today's my friend Lola's birthday (happy birthday lovely!).
Quick post with a very easy outfit: shorts and blouse, my favorite combination for summer. And my super Zara heels, that will end up fusing with my feet and that for sure have got you sick. I've never worn any pair of shoes this much, but blame it on them, these shoes just seem to be the best option for 80% of my outfits.
As you can see, I'm a little busy today, but I'll answer every comment tomorrow morning, promised!