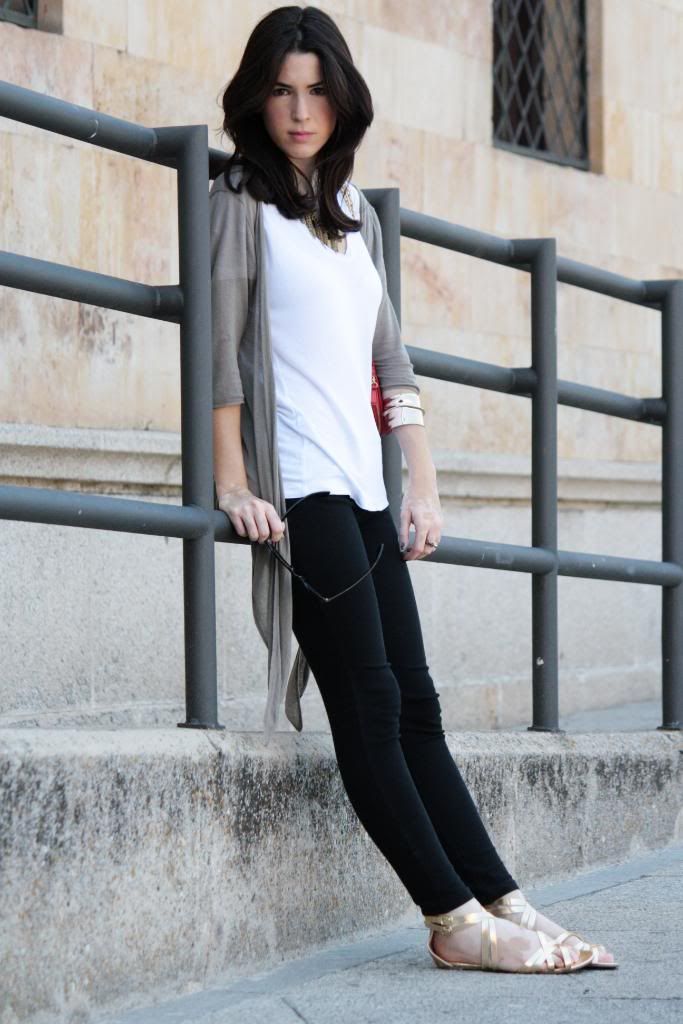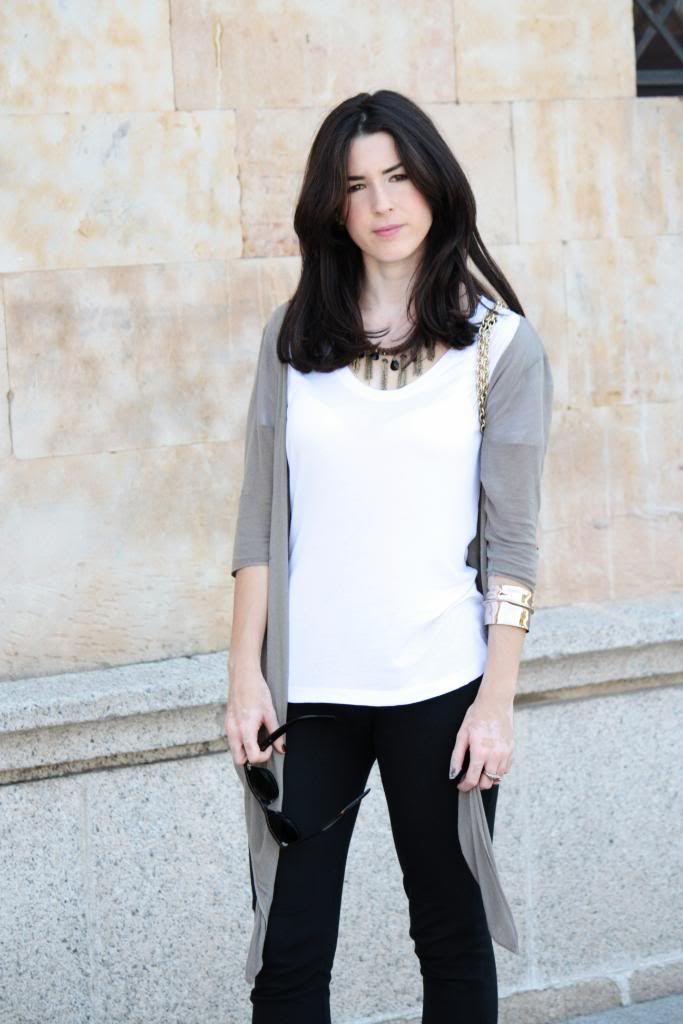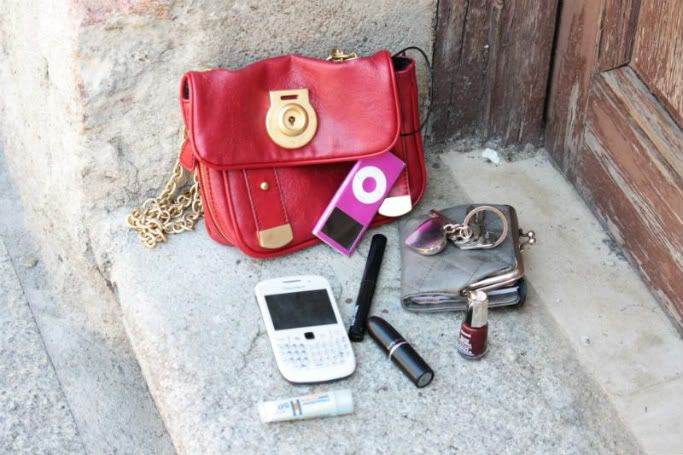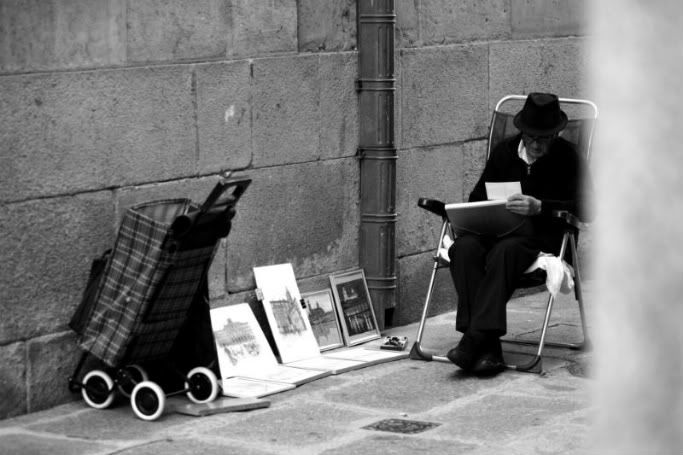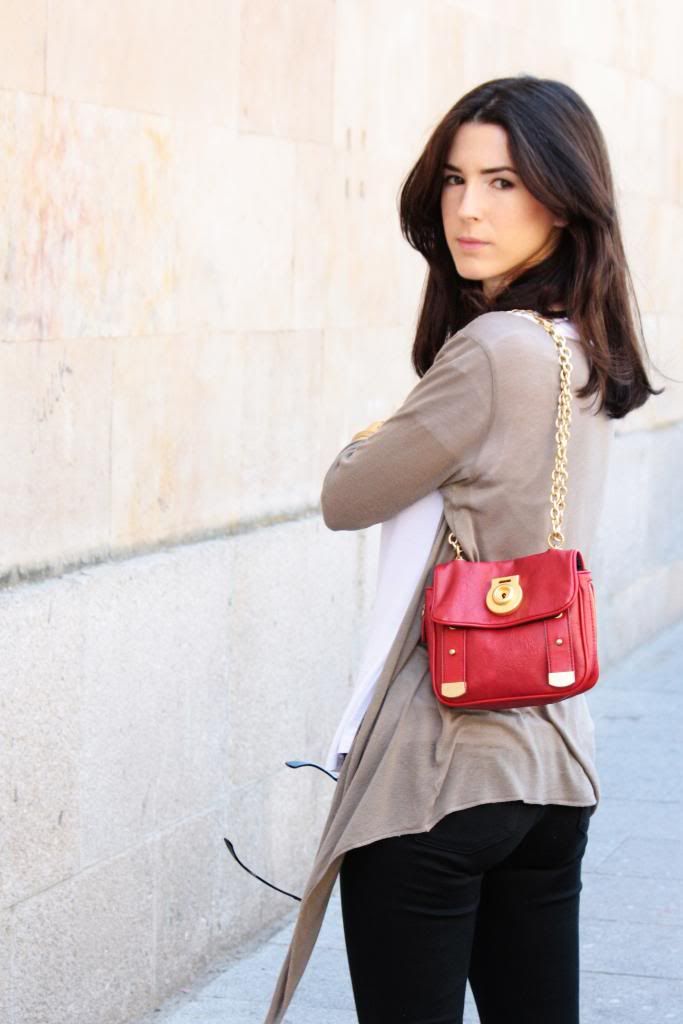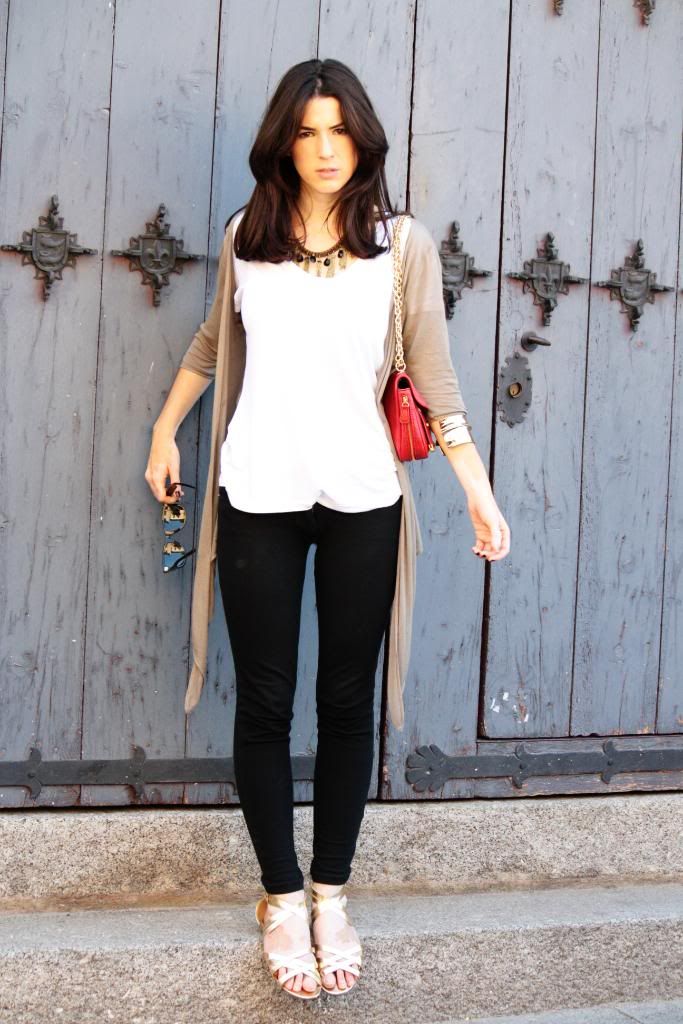 Pantalones y camiseta/Pants and Tshirt: Zara; Sandalias y brazalete/Sandals and cuff: H&M; Bolso/Bag: Mango; Chaqueta-kimono/Kimono-jacket: Blanco
No sabía si marcar este post con la etiqueta de "viajes", pero creo que las 14 horas de autobús que me he metido bien merecen la calificación de viaje.
¡Sip! Mi novio tenía que hacer un viaje relámpago por motivos profesionales a Salamanca y le he acompañado para ayudarle con los papeles y principalmente porque me daba mucha pena que tuviese que pegarse esa paliza solo. Así que nos pegamos la paliza en pareja.
Quitando que hoy tengo la espalda como un sacacorchos y soy más pobre, nos dio tiempo a pasear un rato por allí, hacer alguna foto y a comer tranquilamente.
Además he aprendido algo que quiero compartir con vosotros: no uséis pitillos prietos negros en verano para un viaje largo. Puede parecer una obviedad pero a mí me ha costado unas cuantas horas de dolor en las piernas.
English version:
I was hesitating to mark this post with the label "travels", but I guess that 14 hours in a bus are enough to fill that word.
Yeahp! My boyfriend had to do a lightning visit to Salamanca and I decided to go with him, so that I could help him out with the paperwork and basically because it made me sad to think he had to do such a killer journey alone. It was a killer journey indeed, but we suffered it together.
It feels like I have a corkscrew instead of a back today, and I'm poorer, but we had a couple of hours to stroll around, snap some pics and have lunch in a nice place.
And, most important, I've learnt something that I want to share with you guys: don't wear tight black skinnies in summer, for a long trip. It may sound obvious, but that obviousness took me a few hours of pain in my legs to learn.