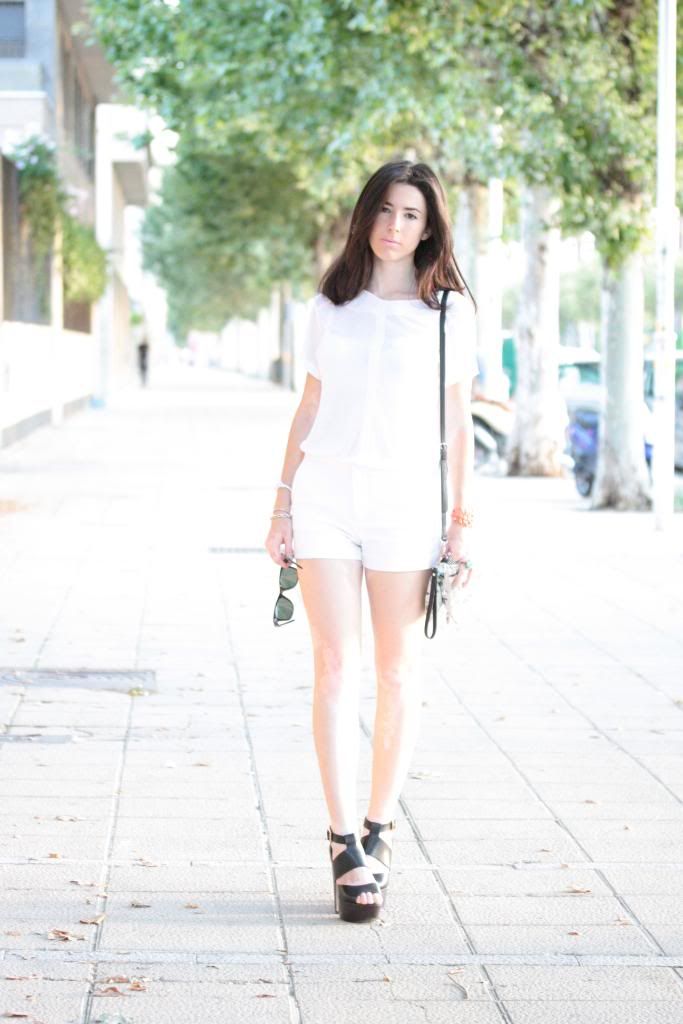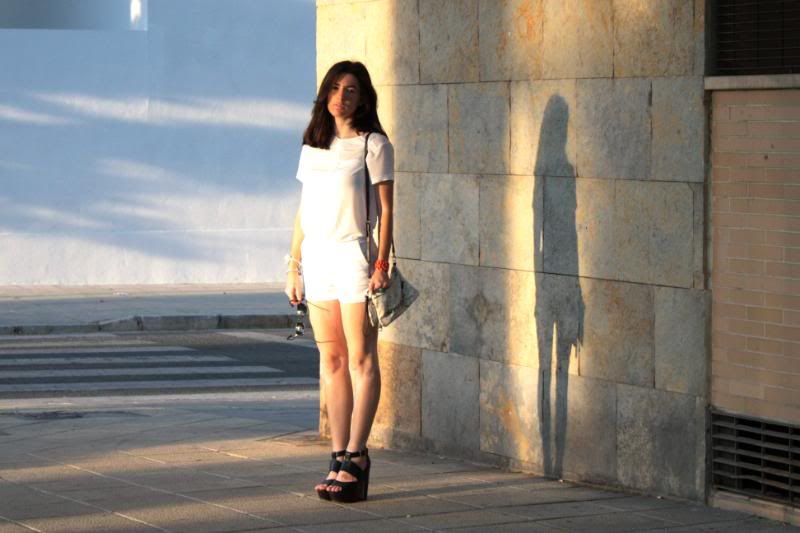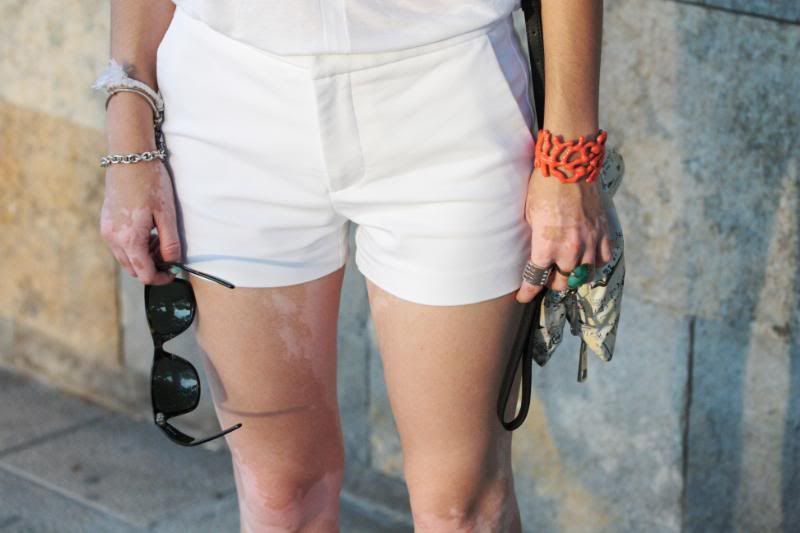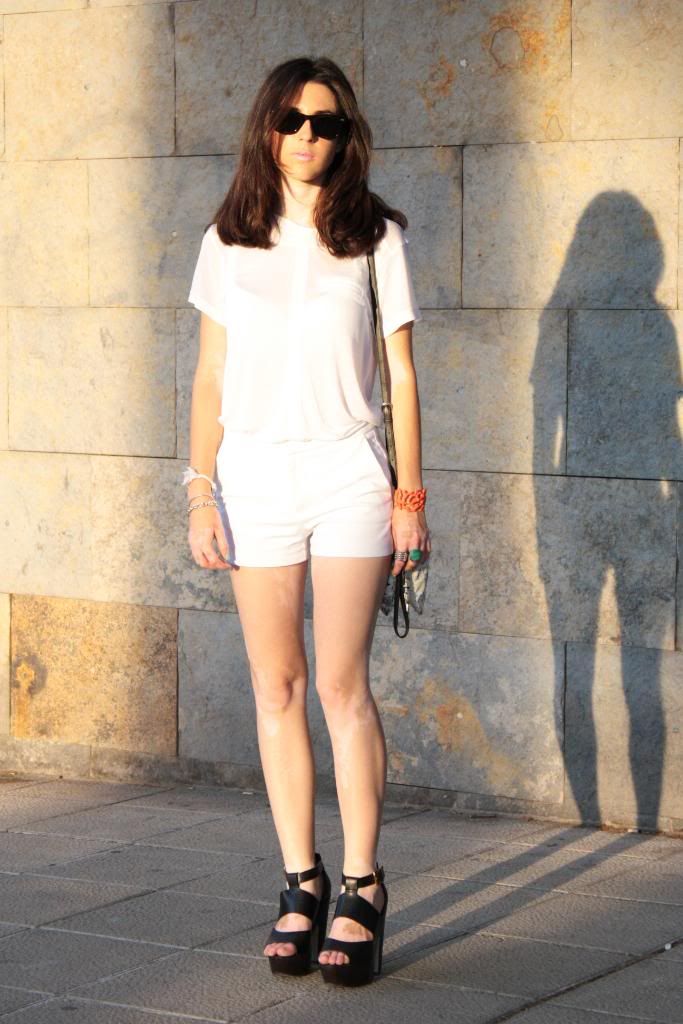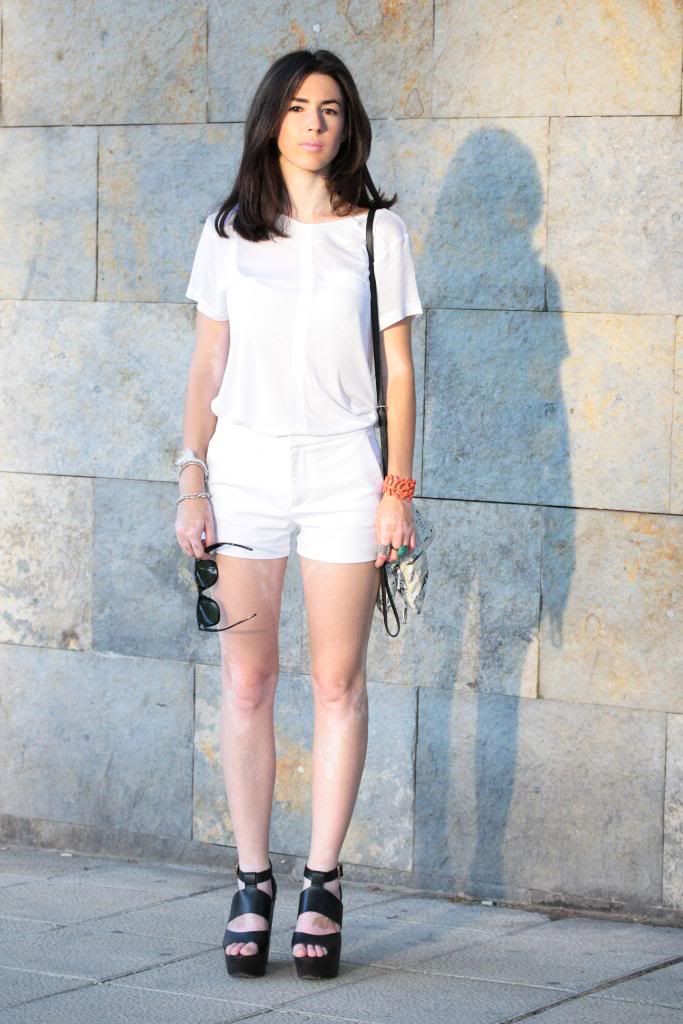 Shorts y camiseta/Shorts and tshirt: Zara; Zapatos/Shoes: Topshop; Pulsera naranja y bolso/Orange bracelet and bag: Bimba y Lola
Nada tiene que ver esto con Kafka, simplemente me gusta cómo empieza la novela.
Y bien, ¿qué tal ha empezado junio? Yo, estudiando (contened la exclamación de sorpresa), pero eso no es obstáculo para que pueda seguir haciendo otras cosas, como lo que hice el viernes: mi hermana me avisó de que ya estaba la falda dorada del último lookbook de Zara en la tienda online, así que corrí como una histérica a la tienda a probármela. Corrí. Llegué. Me la probé. Me quedaba como un saco. Ni yo, que paso bastante de si las cosas me quedan bien o no, podía obviar que aquella falda no estaba hecha para mí. Había fantaseado las dos últimas semanas con la idea de pasearme vestida de astronauta a 40º, pero me resarcí con esta camiseta blanca (¡otra!), mucho más apropiada para el calor.
English version:
Nothing to do with Kafka, I just like the beginning of the novel.
So, how have you started June? Me, studying (hold the astonished exclamation), but it doesn't stop me from doing many other things, like, for instance, what I did on friday: my sister called to notify me that the golden skirt from the last Zara lookbook was already available online, so I ran to the store to try it on. I ran. I arrived. I tried it on. It looked like a sack on me. I don't pay too much attention to the way clothes suit me, but I couldn't help accepting that skirt wasn't made for me. I had been daydreaming about walking in an astronaut suit, despite the temperature of 40º celsius, but made up with this white tshirt (another one!!), much more suitable for this heat.