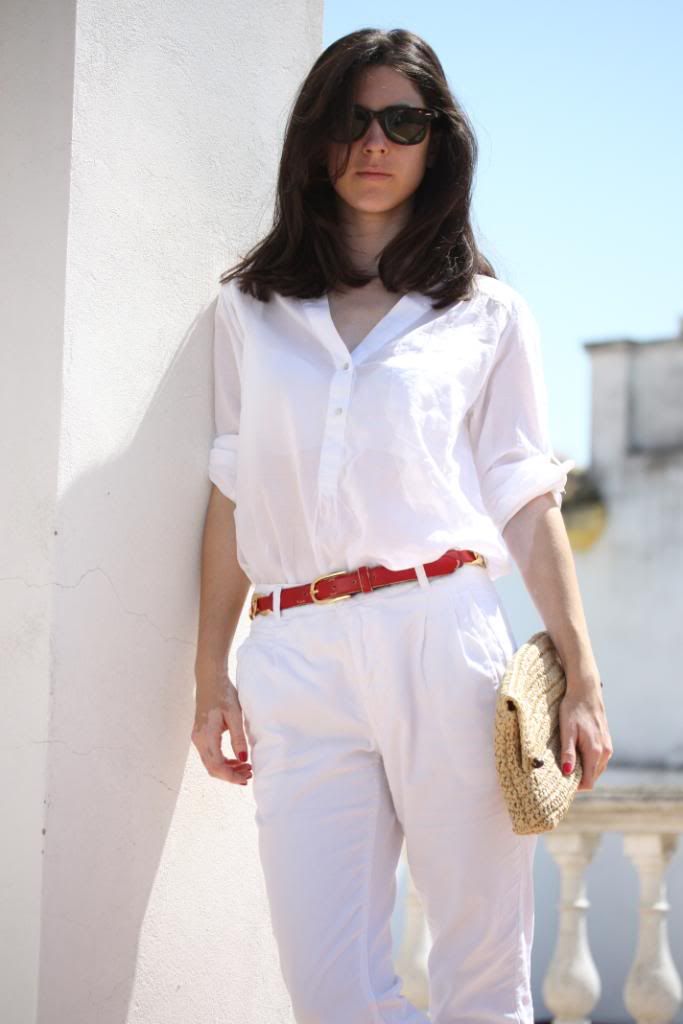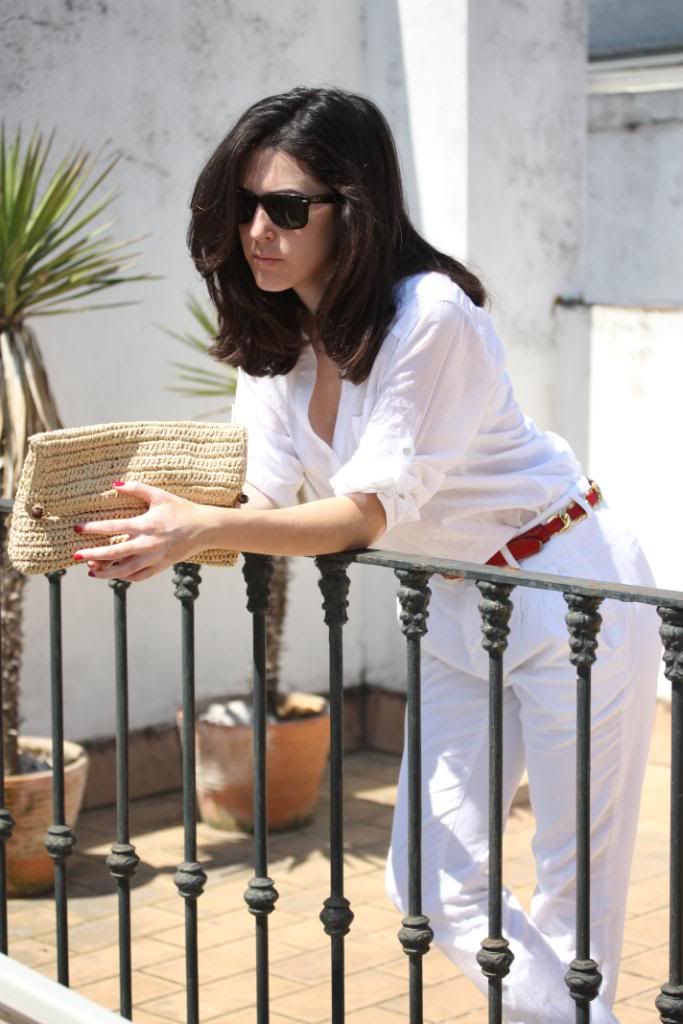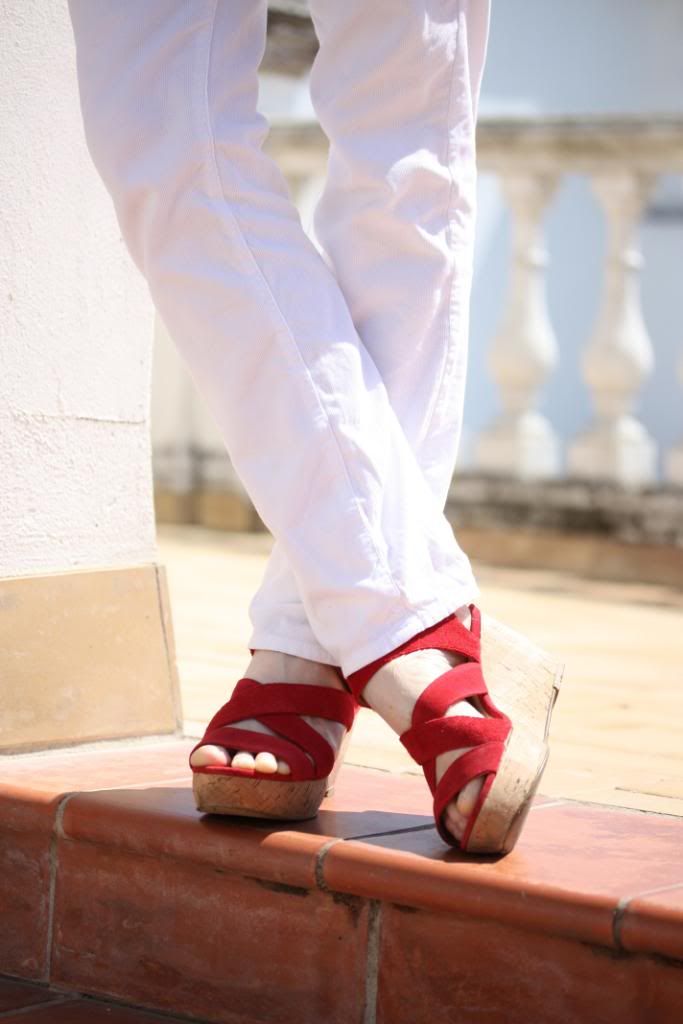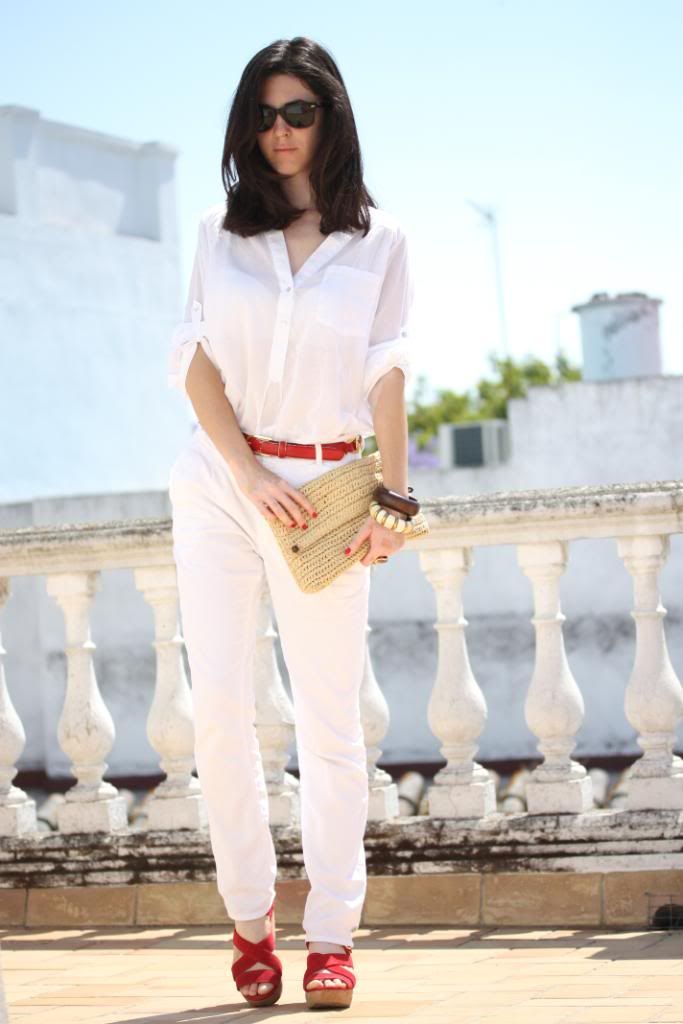 Pantalones/Pants: Mango; Blusa/Blouse: Zara; Cinturón/Belt: Vintage; Sandalias/Sandals: Bimba y Lola; Bolso/Bag: Oysho
No habíamos planeado hacer fotos ayer por la mañana, pero el día estaba tan luminoso que le pedía a mi novio que me hiciese alguna con su teleobjetivo, para probar. Estoy encantada con la luz que hay en ellas, además, me relaja ver ropa blanca (es una estupidez, lo sé, pero me relaja). Me gusta mucho explorar looks masculinos, me parecen muy cómodos y a veces, por su simpleza en comparación con otros "más femeninos", me resultan mucho más sugerentes.
Mirando estas fotos me entran ganas playa. Me temo que aún me queda mucho para poder disfrutar de vacaciones, y que, seguramente, no tendré muchas, pero la promesa de un chapuzón en el mar (y un buen helado) es el mejor ánimo entre libro y libro.
English version:
We hadn't planned this photoshoot yesterday morning, but the day was so bright that I ask my bf to take some pictures with his telephoto lens, just to try. I'm very glad with the result, the light in these pictures, apart from the fact that I find white clothes so relaxing (that's so stupid, I know, but it relaxes me). I love to explore manly looks, I think it's a very easy style and sometimes, maybe because of its simpleness compared to 'ladies looks', I find them much more suggestive.
Staring at this photos, I feel like going to the beach. I'm afraid I won't be on holiday for a long time and that, probably, I won't be enjoying much holiday, but the promise of a dip in the sea (and a huge ice-cream) is the best encouragement between books.