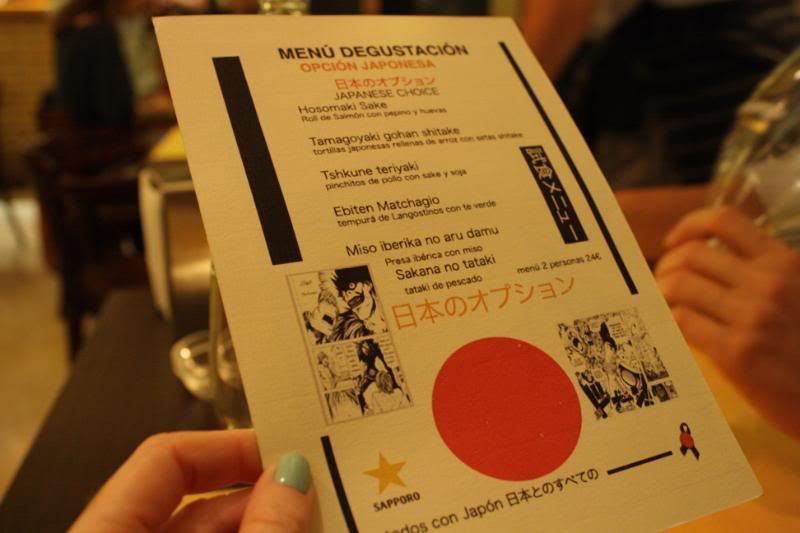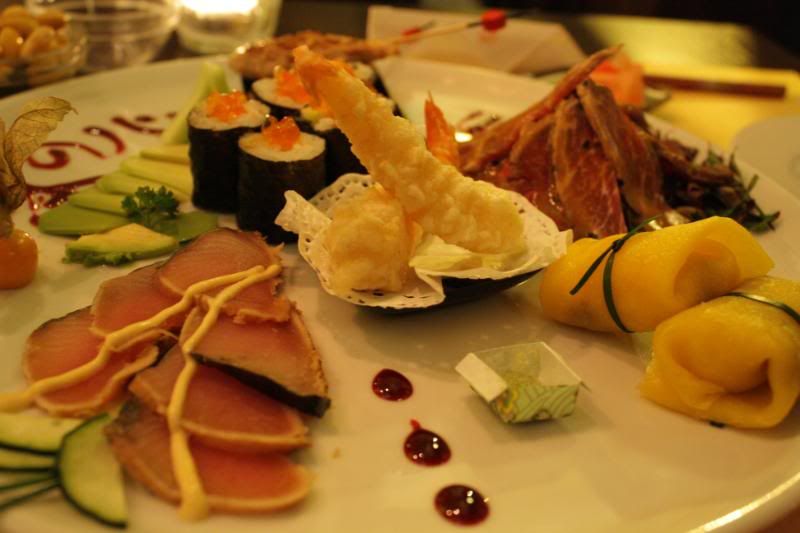 Photobucket no colaboraba mucho estos días y no podía subir las fotos de la cena del miércoles. Un poco tarde, pero todavía a tiempo para los próximos miércoles: a partir de las ocho de la tarde en
Macuro
tenéis la oportunidad de probar un menú puramente japonés, además de las tapas que, fuera de carta, habrá cada semana. José Ballester trabaja en este proyecto con Yuki Yonemura, experta en cocina japonesa, y su idea consiste en acercarnos la cocina que de verdad se hace en Japón.
A nosotros nos encantó, está trabajado, riquísimo, el menú está genial de cantidad para dos personas, bien de precio,... Y no me pagan por hacer publicidad de ningún sitio, así que si lo recomiendo es porque creo que merece la pena, sencillamente.
Todos los miércoles, en calle Rosario Vega, número 10.
English version:
Photobucket hasn't cooperated too much lately and that's why I couldn't upload wednesday's dinner pictures. Maybe late, but still on time for next wednesday: from 8pm at Macuro you can taste an authentic japanese menu, appart from the different tapas that every wednesday they will be serving out of the menu. José Ballester works in this project with Yuki Yonemura, expert at japanese cuisine, and their idea consists of bringing us the real japanese cooking.
We loved it, you can see the hard work in it, super nice, the menu is perfect for two people, not expensive,... I'm not being paid for this, so if I recommend Macuro is just because I think it's worth it.
Every wednesday, Rosario Vega street, 10.