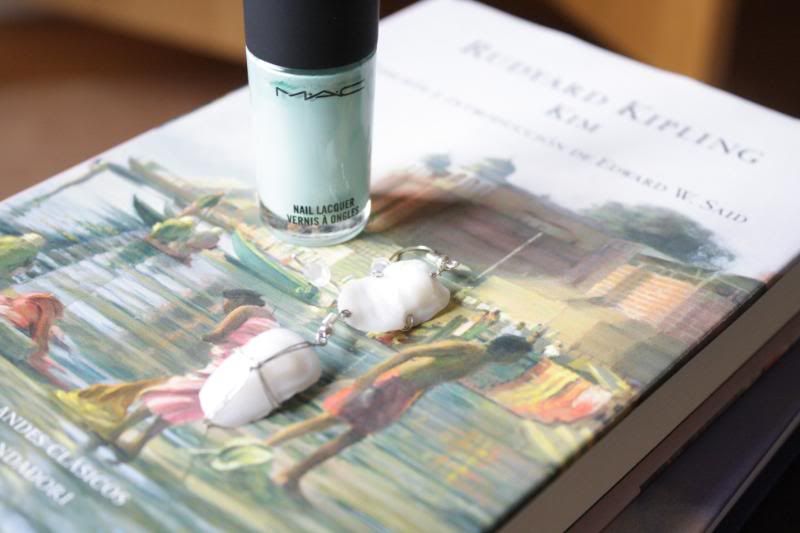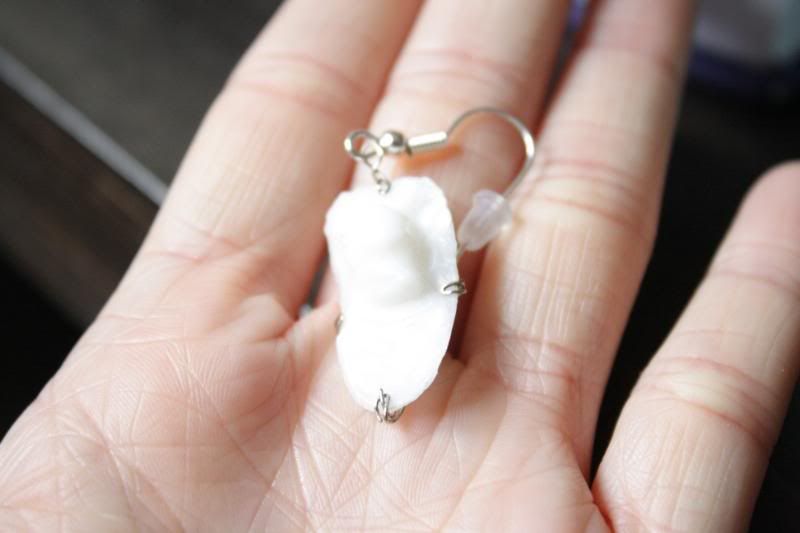 1. Kim (Rudyard Kipling), lo que estoy leyendo ahora; nuevo esmalte de uñas de MAC/
Kim (Rudyard Kipling), what I'm reading right now; new nailpolish from MAC
2. Los preciosos pendientes que mi novio me ha hecho con unos huesos de corvina/
The amazing earrings my boyfriend did for me from corvina bones
3. ¿Por qué lado os gustan más?/
What side do you prefer?
4&5. Un trocito de mi vestido para mañana/
A quick look at my Feria dress
¡Es lunes de feria, señoras y señores! También conocido como "lunes de pescaíto", este año cae en mayo, a pesar de que sea la Feria de Abril, no sé por qué hay tantos problemas siempre para cuadrar el calendario...
Esta noche salgo a cenar con mis amigas y mañana me pondré la flor y ahí estará hasta la madrugada. Rezad para que no llueva, porque el martes es mi único día de feria: ¡El miércoles me voy a Sicilia!
English version:
Monday of Feria, ladies and gentlemen! Also known as 'Fish's Monday', this year falls on may, even though it's the April's Feria, I don't know why there're always so many problems to tally the calendar... Tonight I'm going out with my friends and tomorrow morning I'll put a flower on my head, and there it will be till dawn. Cross your fingers on the sun, because tuesday is my only feria day this year: I'm going to Sicily on wednesday!