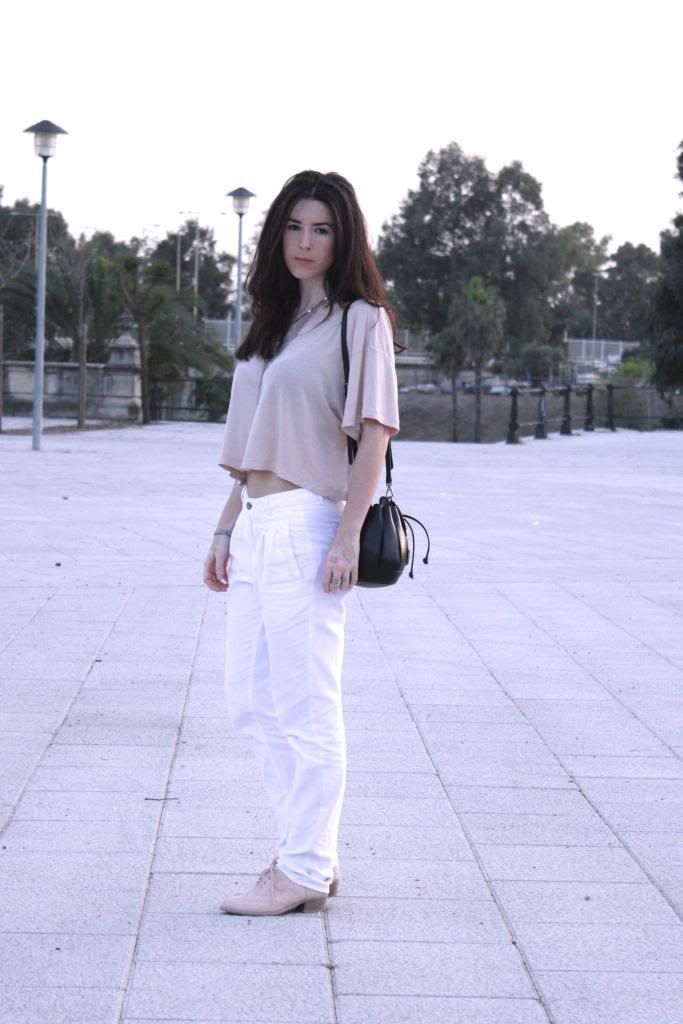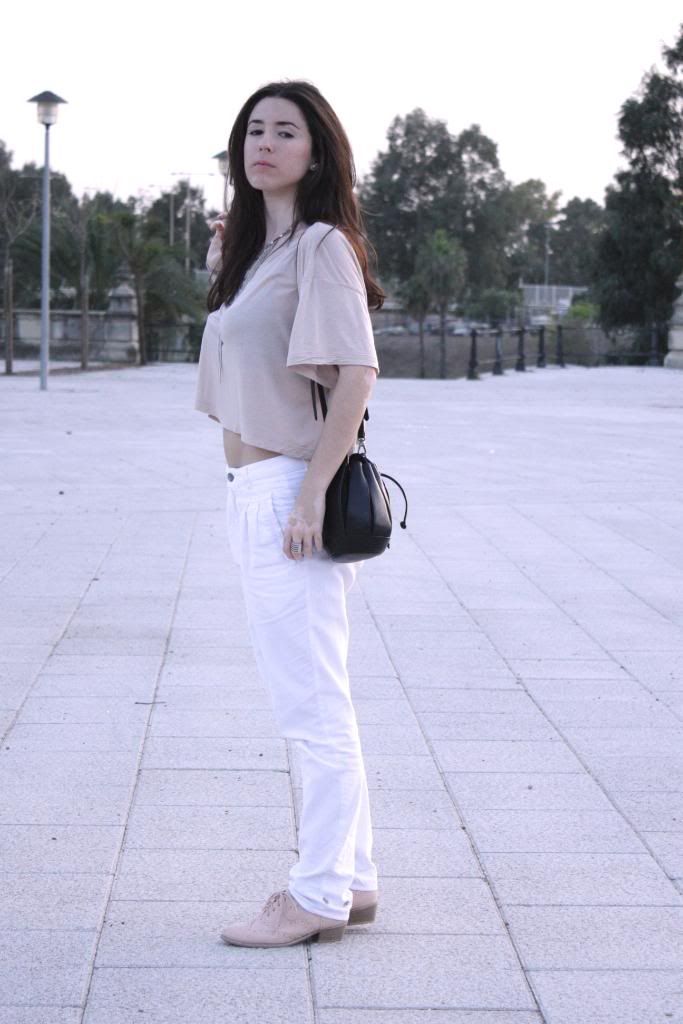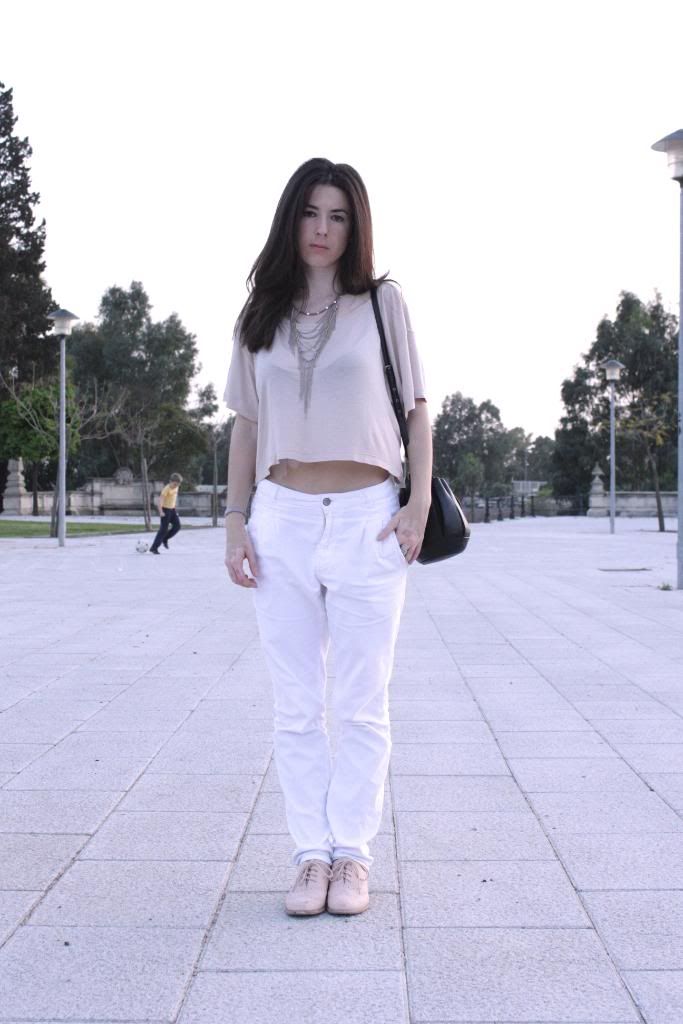 Pantalones/Pants: Mango; Camiseta/Cropped tee: H&M; Zapatos/Shoes: Primark; Bolso/Bag: Bimba&Lola
Ayer el termómetro de la calle marcaba 35º (es imposible, claro está), el pelo estropeado se me pega en la cara y me agobié tanto que corrí, literalmente, a la peluquería a que me podasen la cabeza. Dije "5 centímetros, por favor". Vi caer mechones que superaban los 10. No importa, el pelo vuelve a crecer y no estoy descontenta, pero, por favor, ¡échale un vistazo a la cinta métrica!... Por supuesto el pelo de las fotos es del día de antes.
Esta noche llega Alberto (mi amigo de Salamanca, al que visitamos hace un par de semanas, pincha aquí) y pasaré el fin de semana básicamente dándole de comer, que es lo que nos gusta.
English version:
Yesterday the thermometer was exactly 35º (impossible, of course), my hair was falling appart and stuck to my face and I was so uncomfortable that I literally ran to the hairdresser's. I said "5 cm, please". I saw 10 cm locks falling. It's not big deal, hair grows and I'm not displeased, but, please, take a look at the tape measure!... Of course my hair in the photos is from the day before.
My friend Alberto arrives tonight (the one I visited a couple weeks ago, click here) and I will spend the weekend basically feeding him, because we both love it.