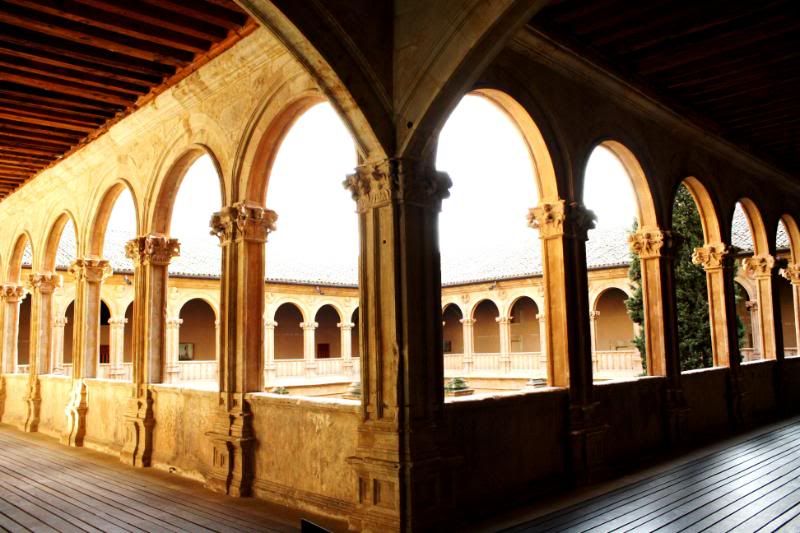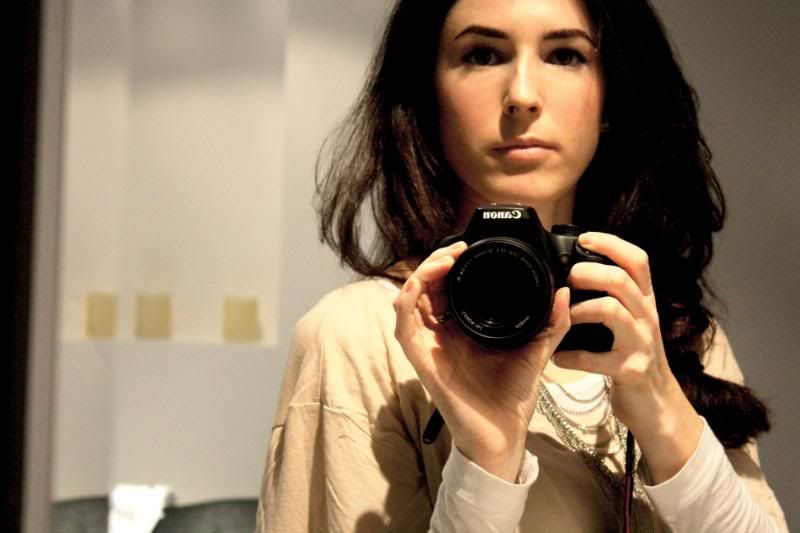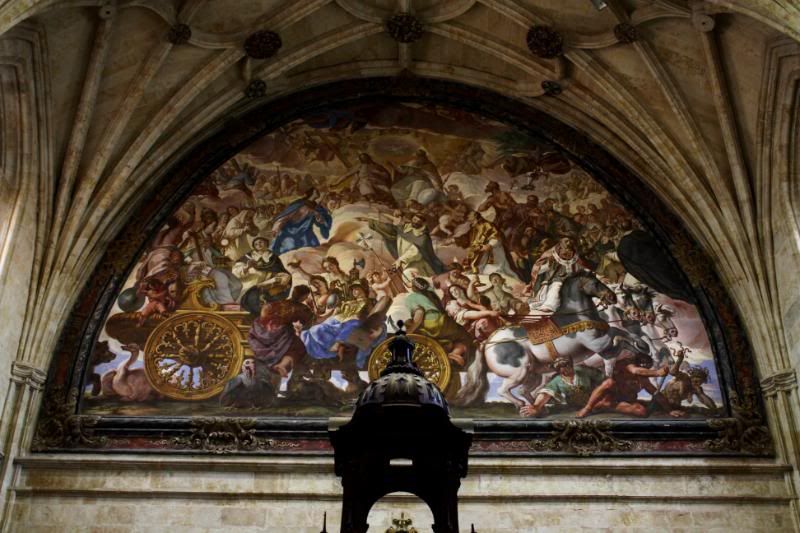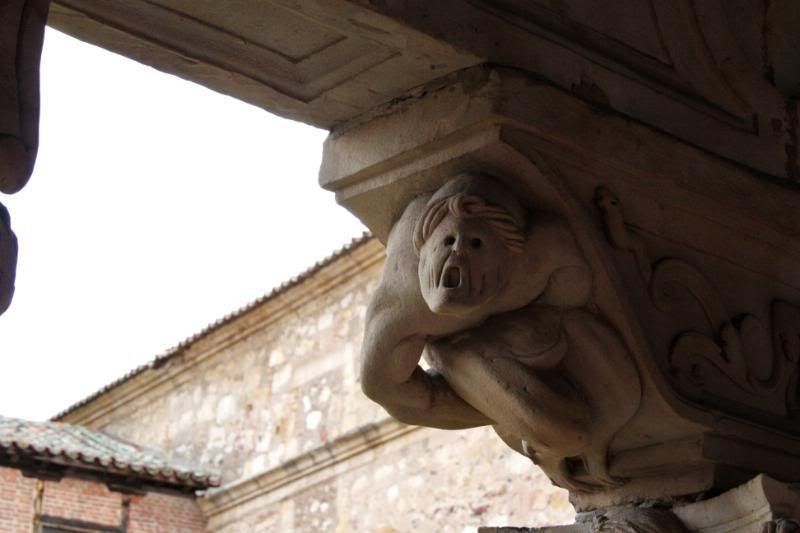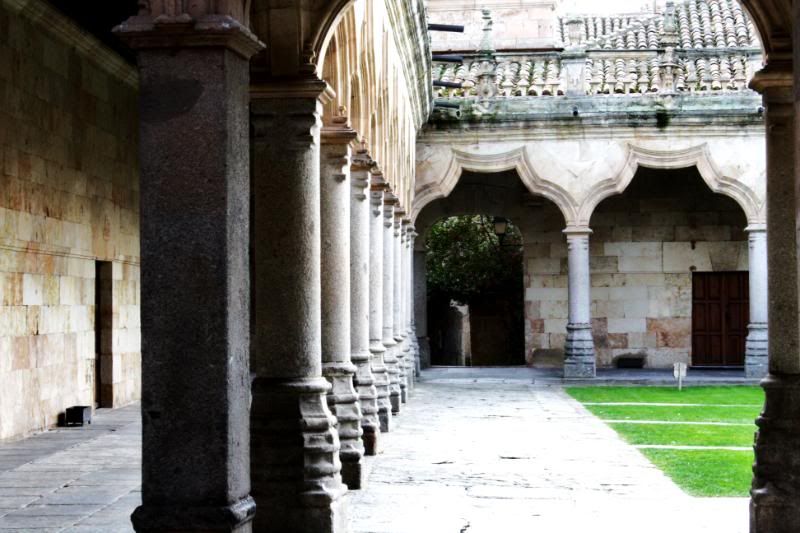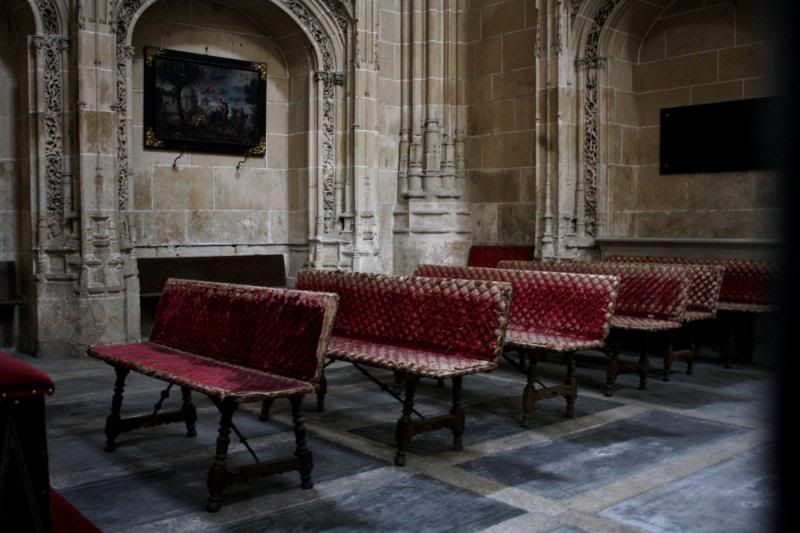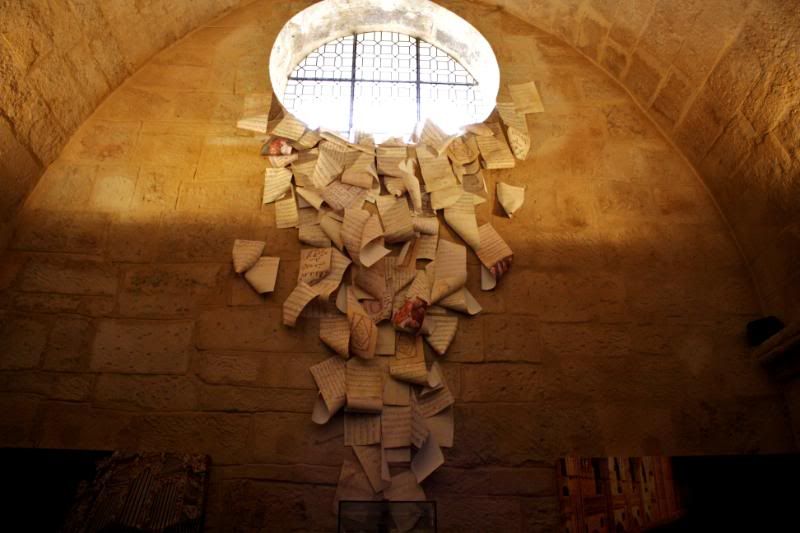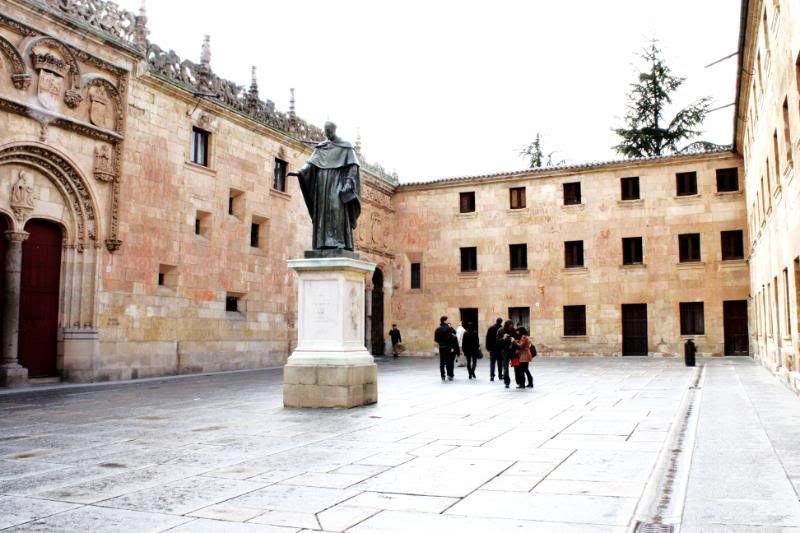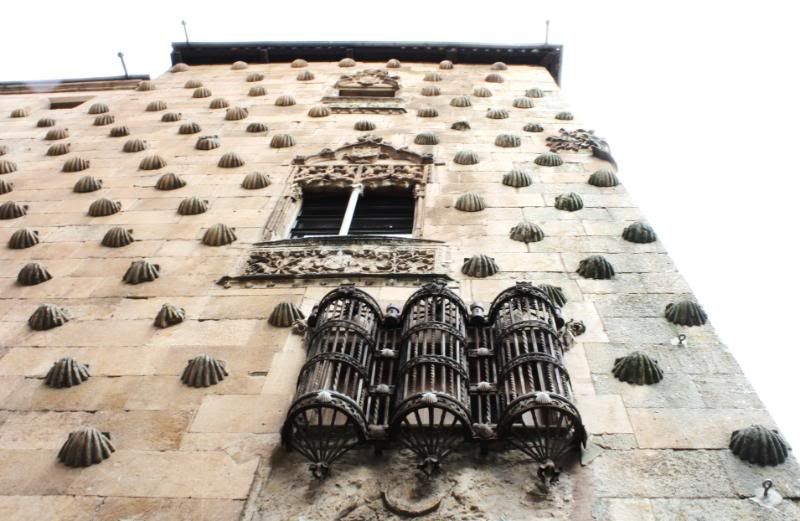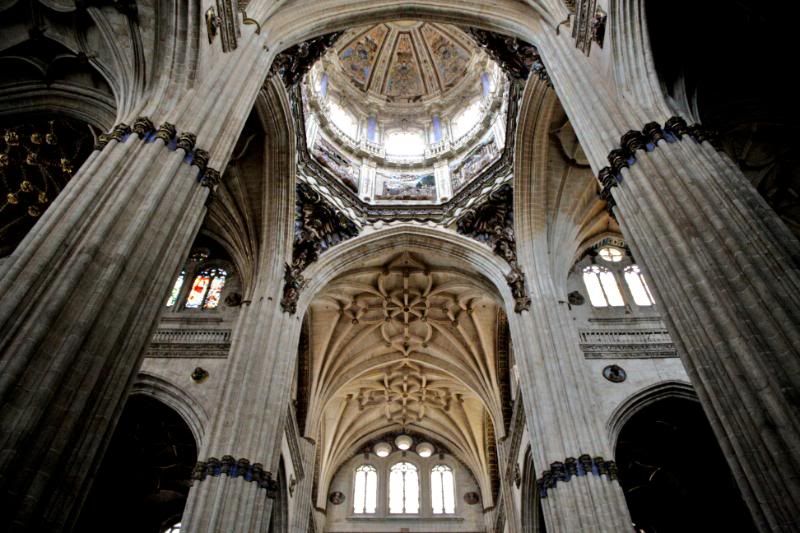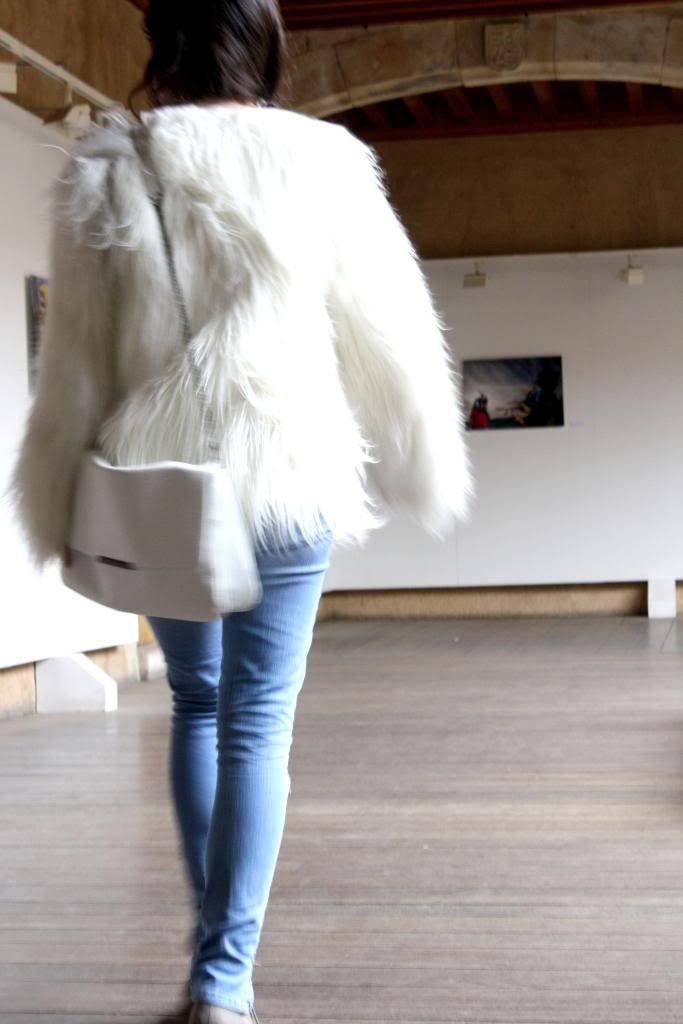 Después de lo que ha parecido un mes vuelvo por aquí con mil cosas. Se supone que un blog sirve para ir dando cuenta de lo que pasa en la vida de uno, lo que se hace, lo que se crea, lo que se oye, lo que se ve,... Voy a intentar explicar someramente qué ha pasado esta semana.
Salí el viernes a primera hora para Salamanca, y me desayuné con las noticias que llegaban sobre Japón. Pasé el fin de semana con Julio en casa de nuestro amigo Alberto (un tío y un fin de semana estupendos, tenéis las fotos arriba) bastante desconectada. Durante esta semana he estado asistiendo a
Factor Humano
, un curso de la Universidad de Sevilla que consiste en charlas y conferencias de personalidades de distintos campos. He escuchado a Lucía Etxebarría, a Julio Anguita, a Joan Fontcuberta, al barítono Carlos Álvarez (de cuya voz y expresión me he quedado prendada) y a muchos otros. Hoy estaba sentada en el salón de actos y mientras esperaba la siguiente conferencia repasaba las noticias sobre Japón y Libia en la blackberry, casi como quien mira el tiempo: después de tantos días hasta el horror se normaliza un poco.
Y levantando la vista de la pantalla, vi que teníamos delante a Carmen Sarmiento, la incansable reportera, que nos habló entonces de sus reportajes sobre las mujeres jirafa en Tailandia, sobre las mujeres dominicanas, sobre el abuso sexual a menores de Filipinas, que según ella es lo más terrible que ha visto nunca. Y yo pensé entonces: "Lo más horrible que esta mujer ha visto es muchísimo peor que lo que tú hayas visto, seguro". Y la estúpida obviedad de aquella idea me obligó a regañarme a mí misma casi inconscientemente: "Pero, ¿qué cosas verdaderamente horribles has visto tú?".
¿Sabéis qué? Hay millones de causas por las que luchar. Hay tanta miseria y sinsentido en el mundo que no comprendemos porque vivimos en vidas acolchadas que pensar en ello es lo que más rabia me da de todo. Yo escribo ahora mismo en mi blog, en el que hablo de frivolidades varias, mientras otros soportan dolores que yo ni imagino.
Todos tenemos nuestros dramas, pero hay grados, y los nuestros son los más leves que existen. No tenemos culpa de ser privilegiados, pero los que tienen mala suerte de verdad tampoco han tenido culpa. Precisamente porque no es culpa de nadie todos tenemos que arrimar el hombro. Llevo pensando en la responsabilidad que tenemos todos estos días, y, de verdad, no creo que la solución sea donar todas mis posesiones y martirizarme por ser tan afortunada, no: creo que tengo que aprovechar lo que tengo, disfrutar de ello, y creo que todos tenemos que aprovecharlo, los que tienen poco y los que tienen mucho. Pero hay que ser sensible. Mi consejo es que os esforcéis en pensar en el significado de los dramas que nos pillan tan de lejos, que cojáis una causa y la hagáis vuestra. Es muy fácil, sólo tenéis que visitar la página de la
Cruz Roja
, de I
ntermón Oxfam
, de
Médicos Sin Fronteras
, de
Acnur
, de
Unicef
,... Hay que devolver al juego algo de lo que por azar nos ha tocado.
English version:
After what seems a month, I come back with tons of thoughts. A blog is supposed to be a place where you talk about what happens in your life, about what you do, create, think, listen or see,.. I will try to briefly explain what happened in this week.
I left for Salamanca on friday, early morning, and had breakfast with the news from Japan. Spent the weekend with Julio at Alberto's (a good friend and a great weekend, there you have the pics), lacking in information. During this week I've attended Factor Humano, a course organised by the University of Seville: it consists of conferences given by important figures. I've listened to Lucía Etxebarría, Julio Anguita, Joan Fontcuberta, baritone Carlos Álvarez (whose voice made me fall in love), and many others. Today I was sitting, waiting for the next conference and I was checking the news from Japan and Libia with my blackberry, almost like checking the weather: after so many days even horror becomes more normal. And raising my eyes from the screen, I saw Carmen Sarmiento, the tireless reporter, who talked about her reports: giraffe women in Thailand, dominican women, child abuse in the Philippines (she said it was the hardest thing she has ever seen). And then I thought: "The hardest thing she has ever seen is for sure a hundred times worse than the hardest thing I have ever seen". And that stupid obviousness oblied me to scold myself unconciously: "What are the horrible things you have lived?".
Guess what. There are millions of causes to fight for. There's so much misfortune and nonsense in this world we don't understand because we live quilted lifes that thinking of that makes me furious. I'm writing in my blog right now, where I speak of frivolous things, and right now there are people enduring sufferings I can't even imagine.
We all have our dramas, but there are levels, and our dramas are the slightest. It's not our fault that we are privileged, but those with real bad luck, it's not their fault either. Precisely because it's nobody's fault, we all have to help. I'vebeen thinking of our responsability for the last days and, really, I don't think the solution is to give away my possessions and torment myself for being so fortunate, no: I think I have to take advantage of what I have, enjoy it, and I think we all have to take advantage of it, those with much and those with little. But we have to be sensitive. My piece of advice is make an effort to think of the meaning of the tragedies happening so far away from us, choose a cause and make it yours. It is very easy, you only have to go to the Red cross web, Intermón Oxfam, Doctors without borders, UNHCR, Unicef,... We have to give some of what we won by chance back to the game.