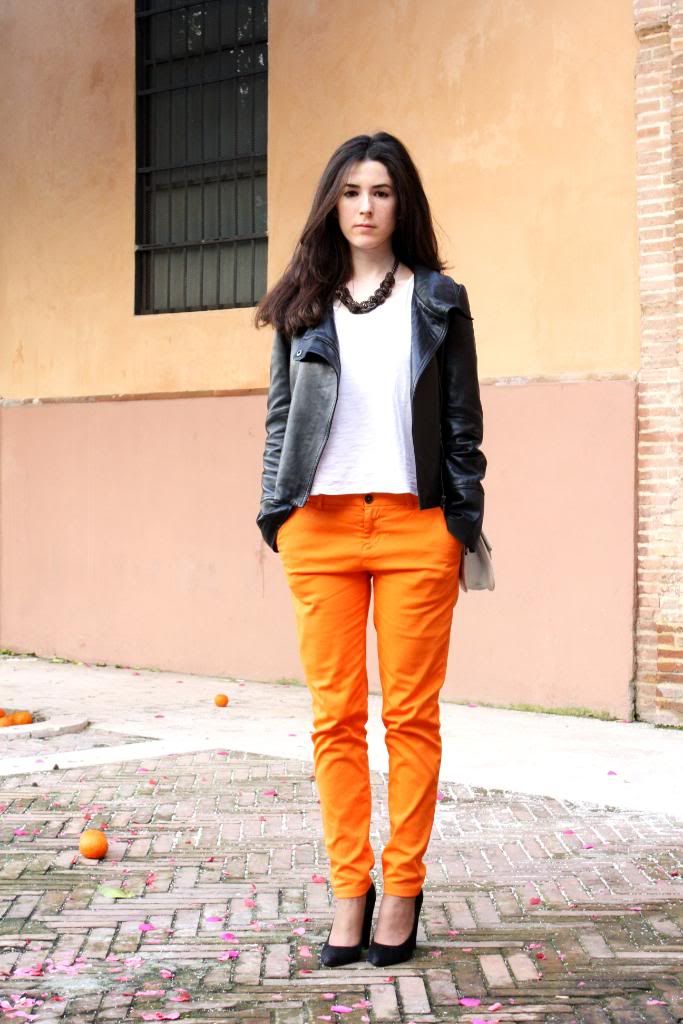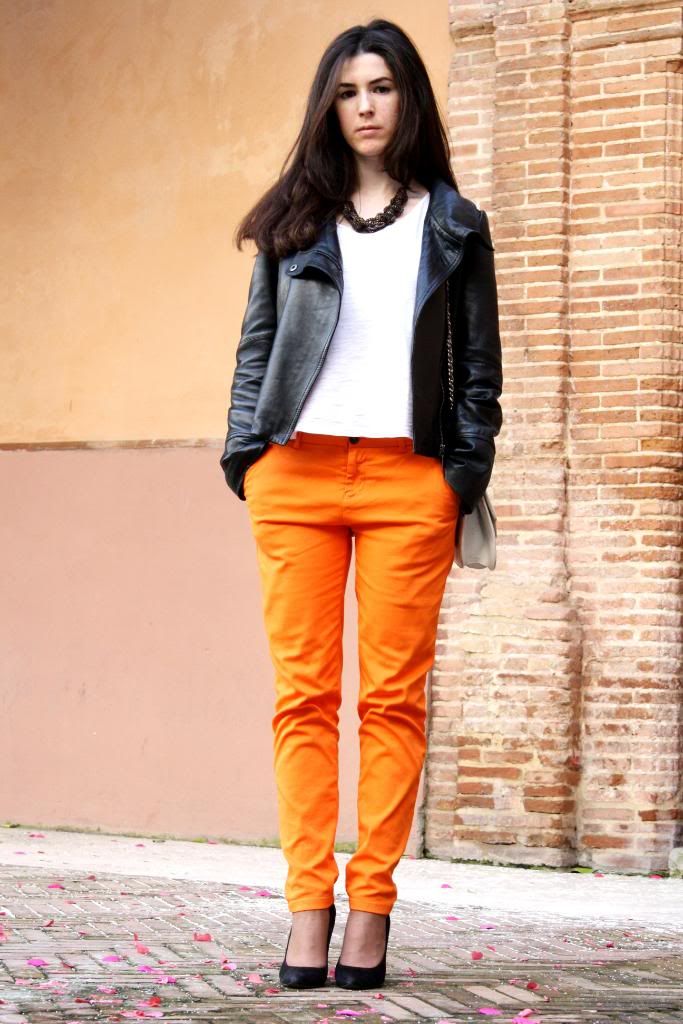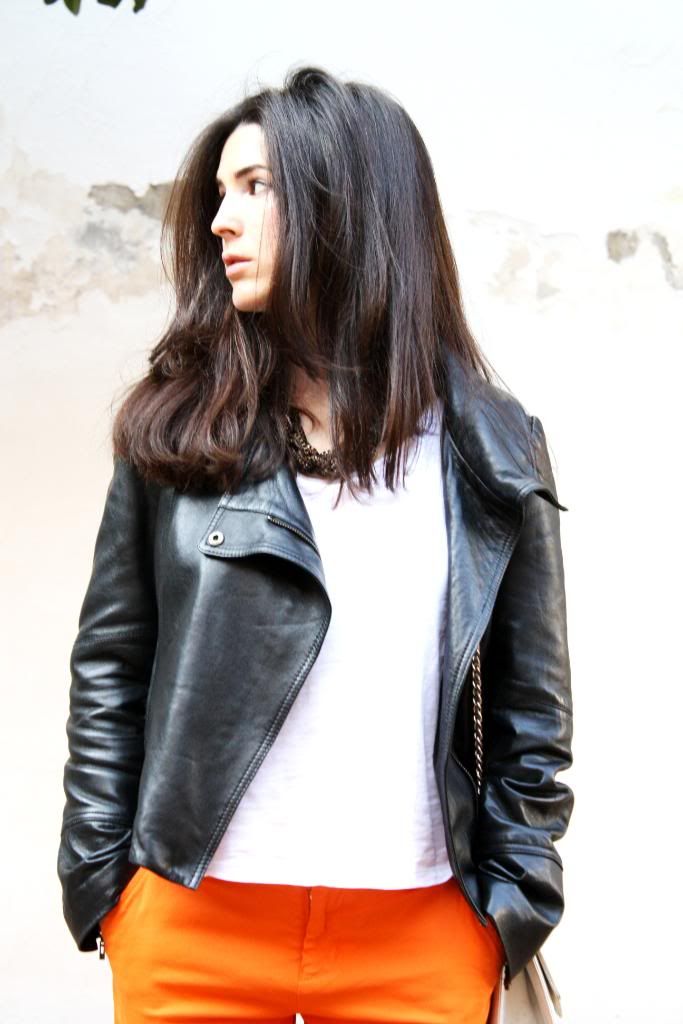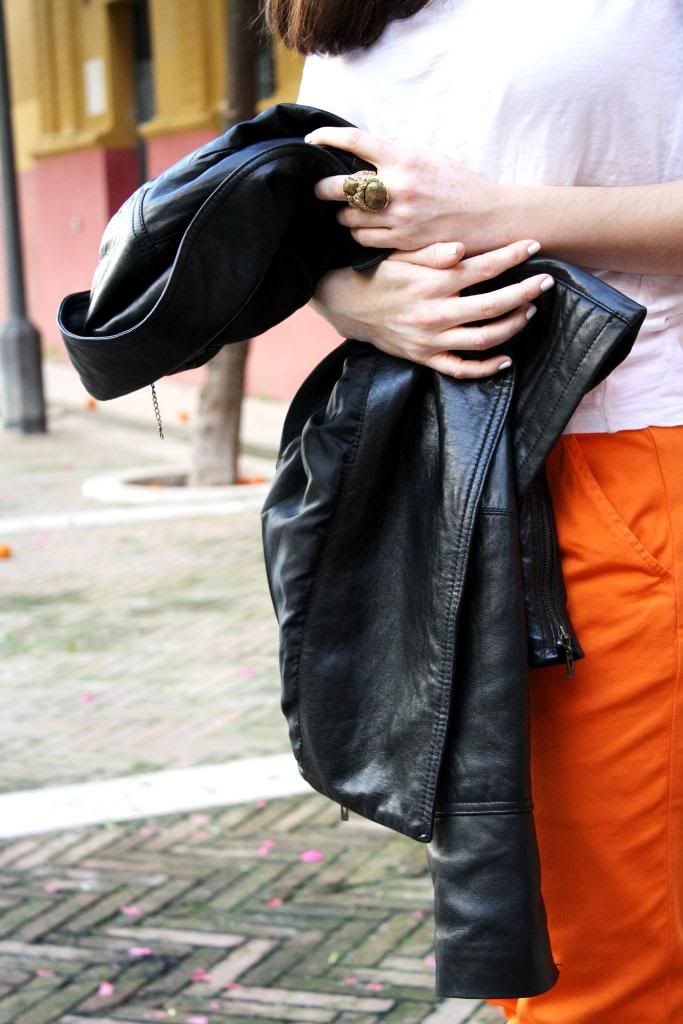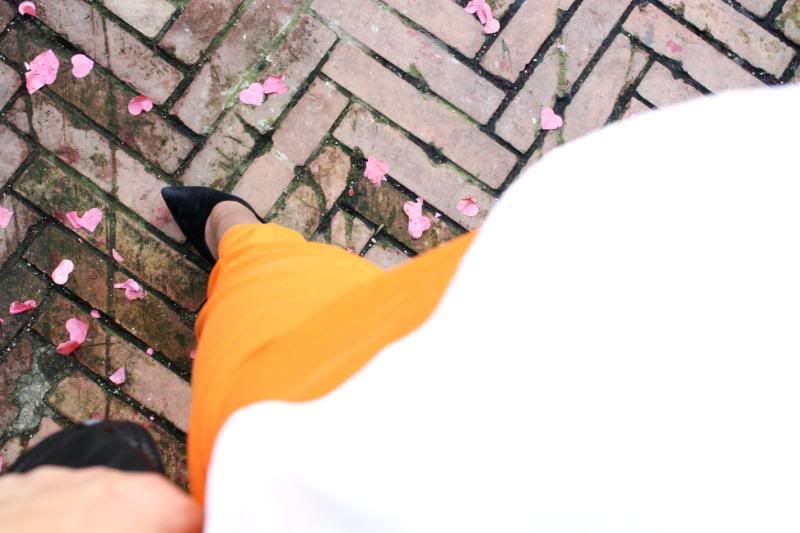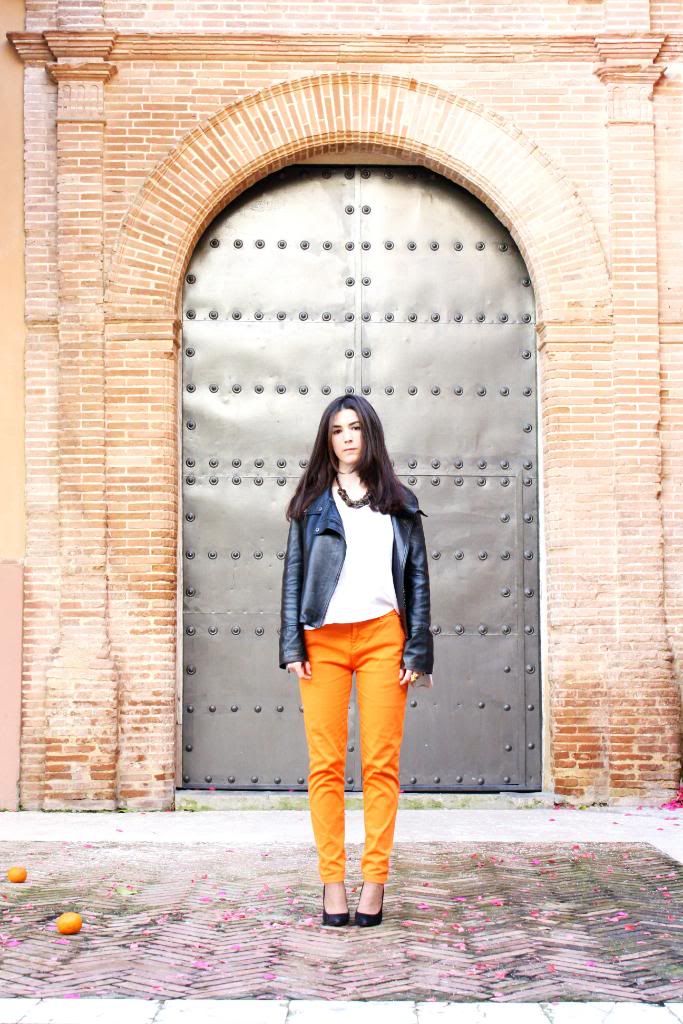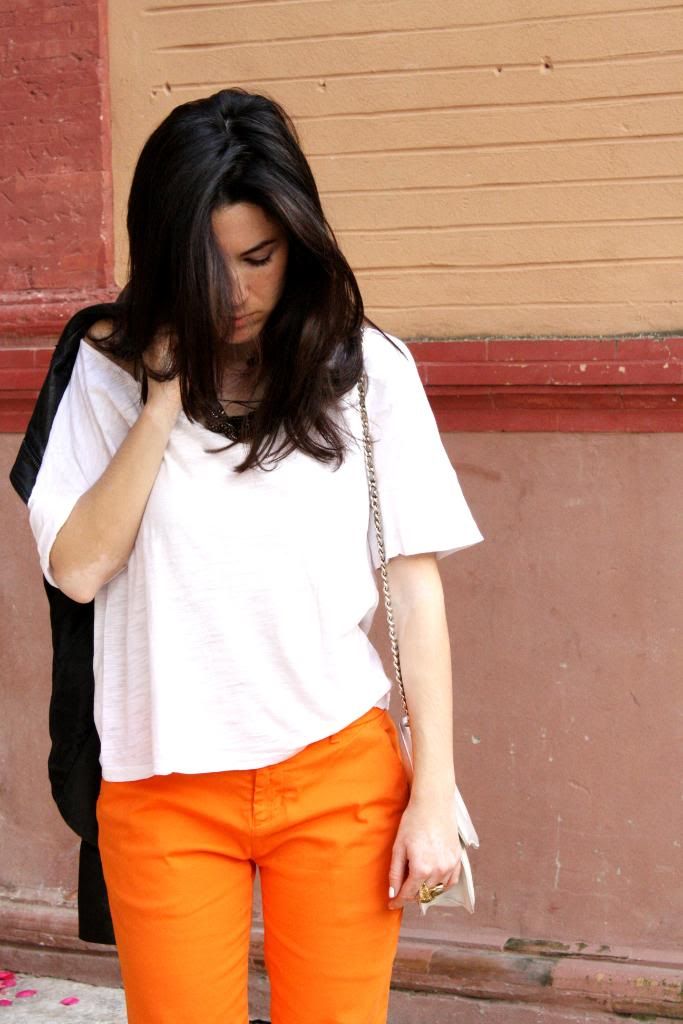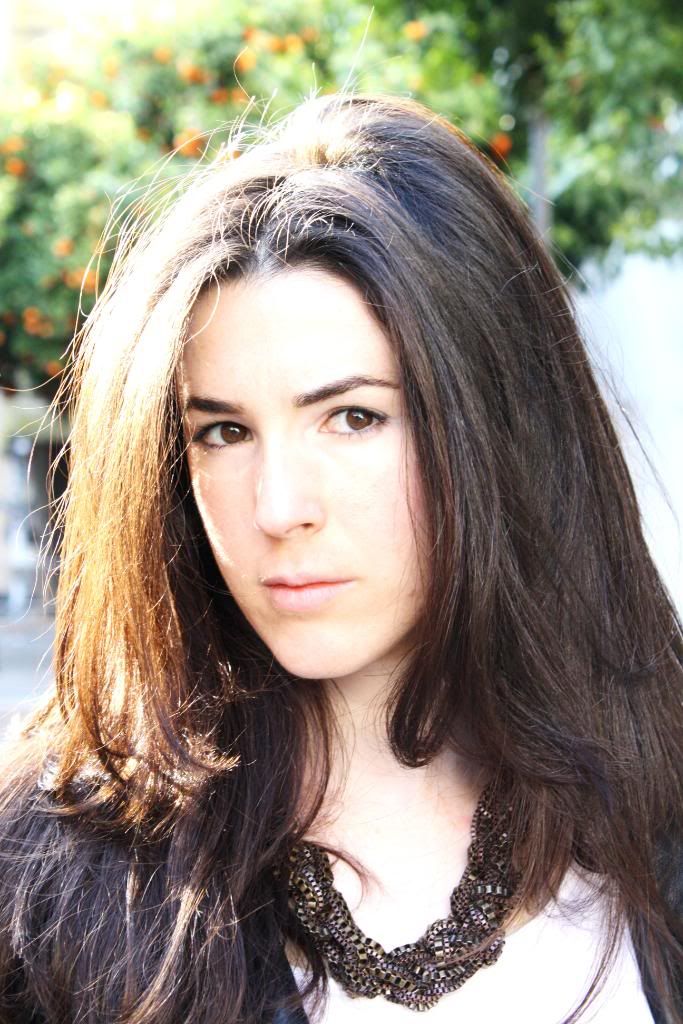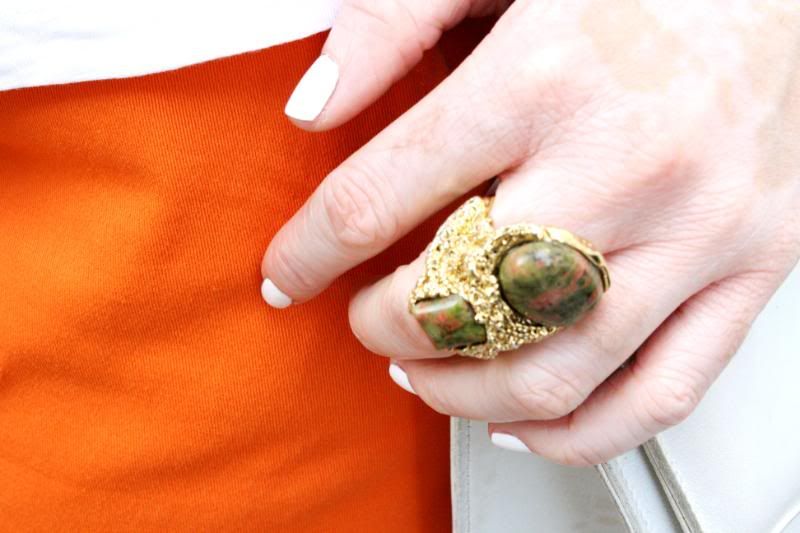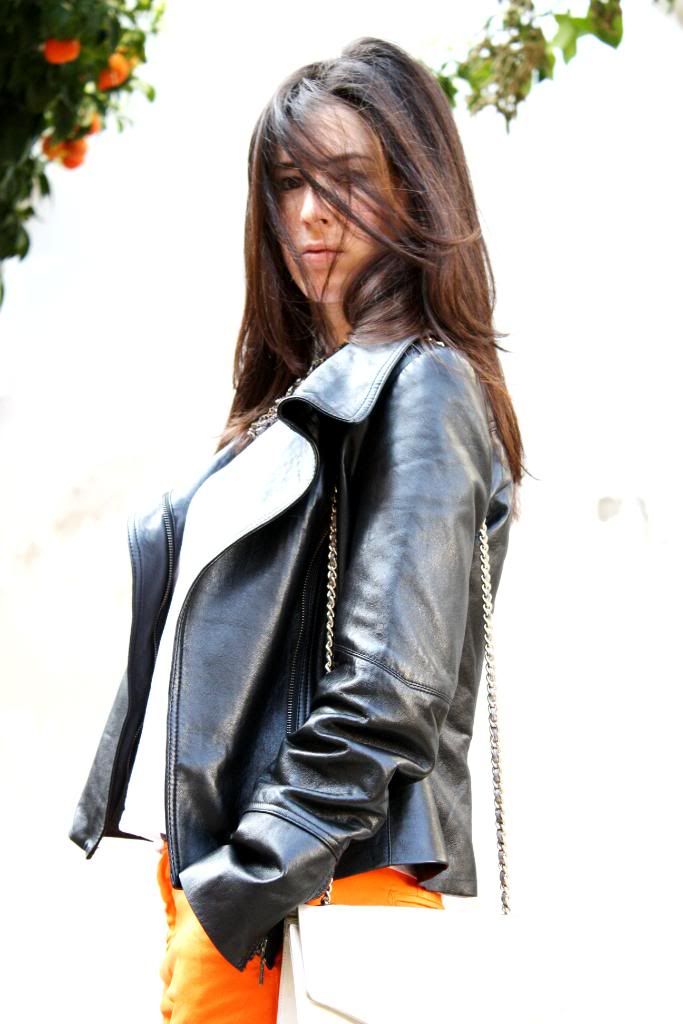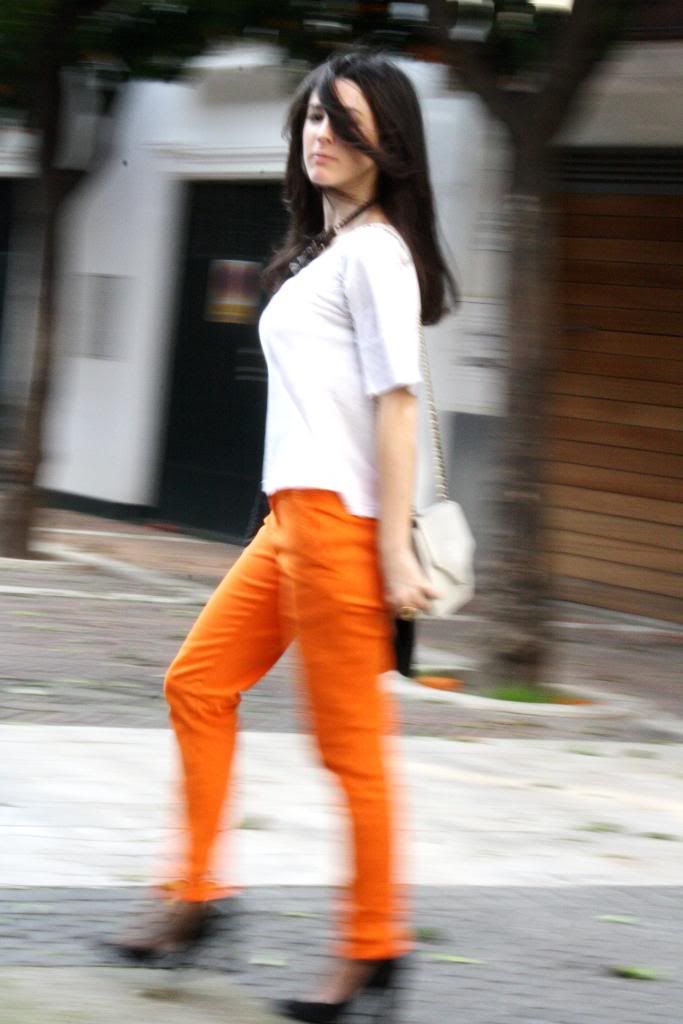 Pantalones y zapatos/Pants and shoes: Zara; Cazadora y camiseta/Jacket and tshirt: Mango; Collar/Necklace: Uterqüe; Bolso/Bag: Vintage; Anillo/Ring: Bimba y Lola
Bastantes fotos para algo tan sencillo, ¿no creéis? Es lo que pasa cuando sólo puedes hacer fotos los fines de semana, que te descontrolas. De todas formas esta es mi particular oda al buen tiempo y a la ropa de primavera. Ya os dije que compré en Zara estos pantalones junto con la blusa naranja que os enseñé el otro día, y estoy contentísima de meter algo de flúor en mi armario.
Ayer fuimos a comer al Gallinero de Sandra (pincha
aquí)
para celebrar el cumple de mi hermano y luego estuvimos por ahí aprovechando el sol. Hoy es fiesta en Andalucía, así que tengo toda la tarde por delante para salir por ahí a comentar los Oscars: me alegré mucho por Natalie Portman, aunque no me gustó mucho Black Swan, creo que es la mejor interpretación que ha hecho.
Por cierto, ¿os gusta el efecto de las últimas fotos? Estamos intentando experimentar un poco...
English version:
Quite a lot of pictures for such a simple outfit, don't you think? This is what happens when you can only take photos at the weekend, you lose control. Anyway this is my particular ode to the nice weather and spring clothes. I told you I bought this pants at Zara, and the orange blouse I showed you the other day, and I'm very happy to put some fluorine in my closet.
Yesterday we had lunch at Gallinero de Sandra (click here) to celebrate my brother's birthday, and then we took advantage of the sun. Today is holiday in Andalucía, so I have the rest of the day free, to go out and chat about Oscars: I'm happy Natalie Portman won best actress's, even though I didn't like Black Swan too much, I think she was at her best.
Btw, do you like the effect of the las photos? We're trying to experiment a bit...