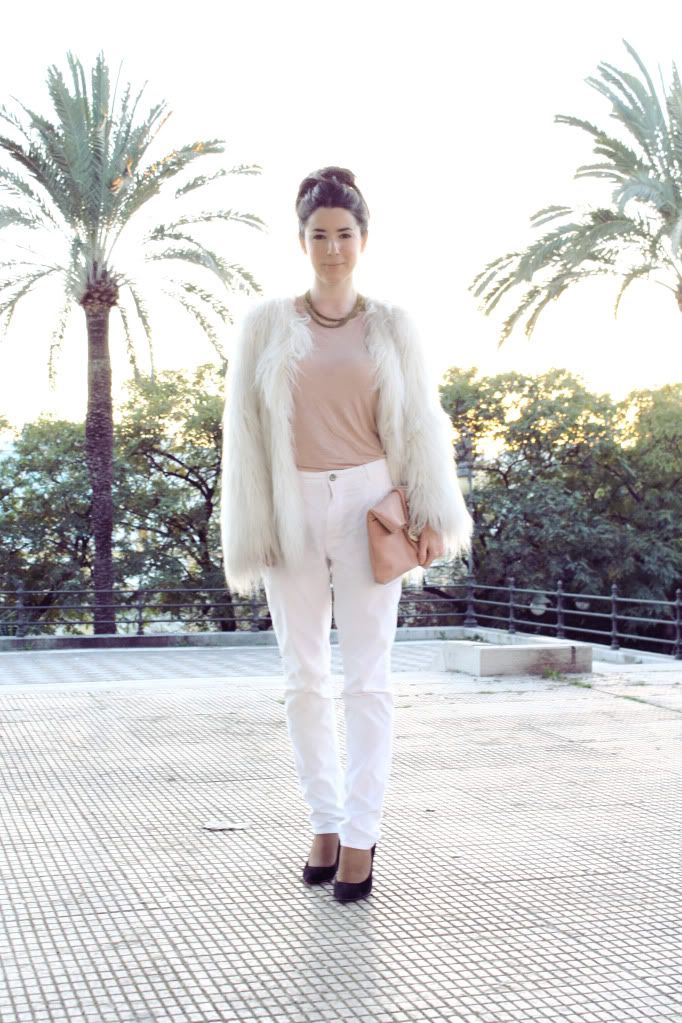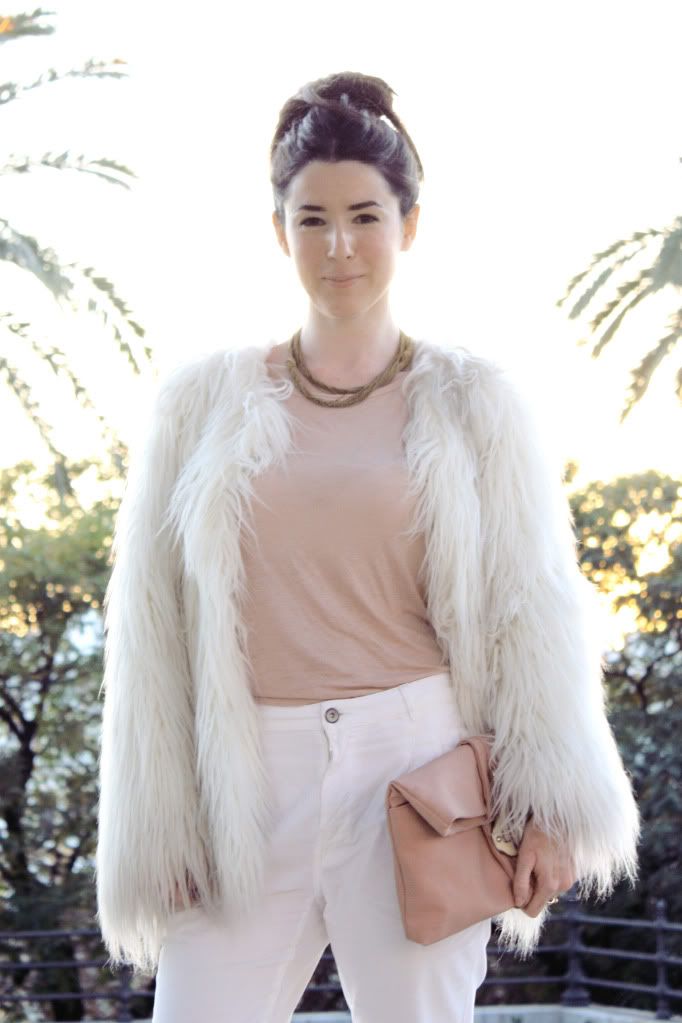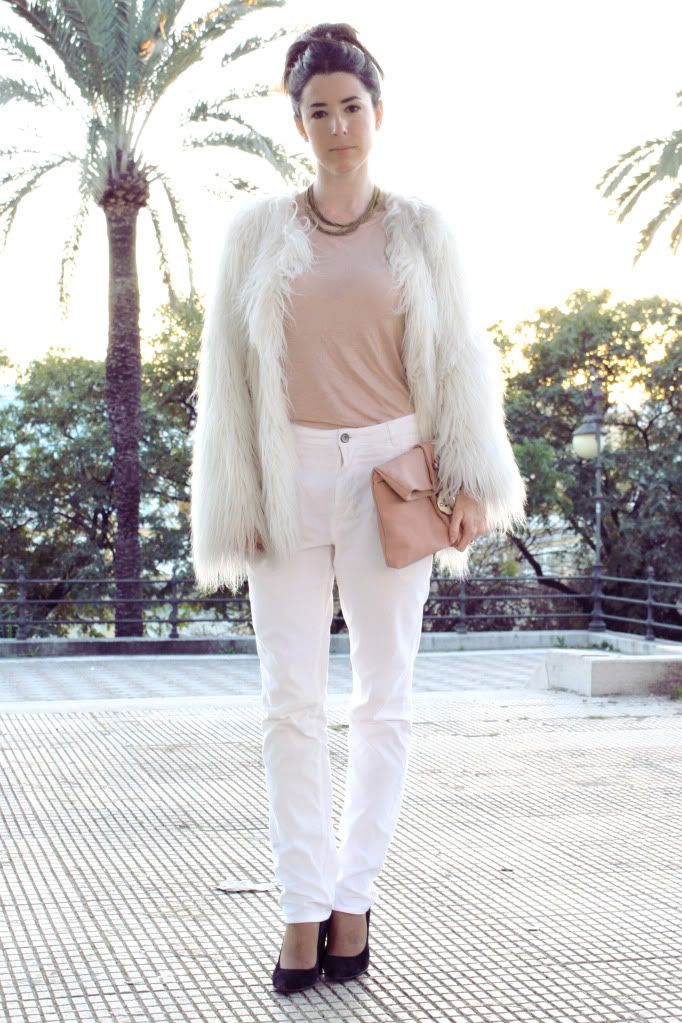 Camiseta, zapatos y abrigo/Tshirt, shoes and coat: Zara
Pantalones/Pants: Mango
Bolso/Bag: Dorothy Perkins
Collar/Necklace: Blanco
Me he levantado a la una de la tarde con el pelo formando una masa informe, afónica y un dolor de espalda brutal. Ha merecido la pena de todas formas, hacía eones que no salía con mis amigas de fiesta y por fin ayer me tiré doce horas en la calle (no penséis en nada lamentable, solo que hicimos mil cosas como estar al sol, ir de compras, entrar en bares, y luego copas y baile). Desde luego que el abrigo de yeti y la ropa de dos tallas más no es lo que me hubiese puesto si hubiese sabido lo que me esperaba, pero por ingenuidad aún sigo creyendo que quedar con Rocío y Cris (por cierto, ¡gracias por tomarme estas fotos!) no es destructivo. No me quejo, repetiría hoy también.
Sé que estoy siendo muy negligente con vosotros y no os he contestado últimamente, prometo que esta tarde lo haré.
English version:
Woke up at 1pm with my hair making a distorted dough, no voice at all and a savage backache. It was worth it anyway, it's been eons since the last time I went out with my girlfriends and, at last, yesterday I spent 12 hours out (don't think I'm deplorable, we did some shopping, went to different bars, pubs,...). Of course the yeti's coat and my two-sizes-bigger-clothes wasn't the best combo if I had known what was about to come, but my naivety keeps me thinking going out with Rocío and Cris (btw, thank you for these pics) it's not destructive. I don't complain, I would do it again this very day.
I'm being very negligent with you and haven't replied comments lately, I promise I'll do it today.