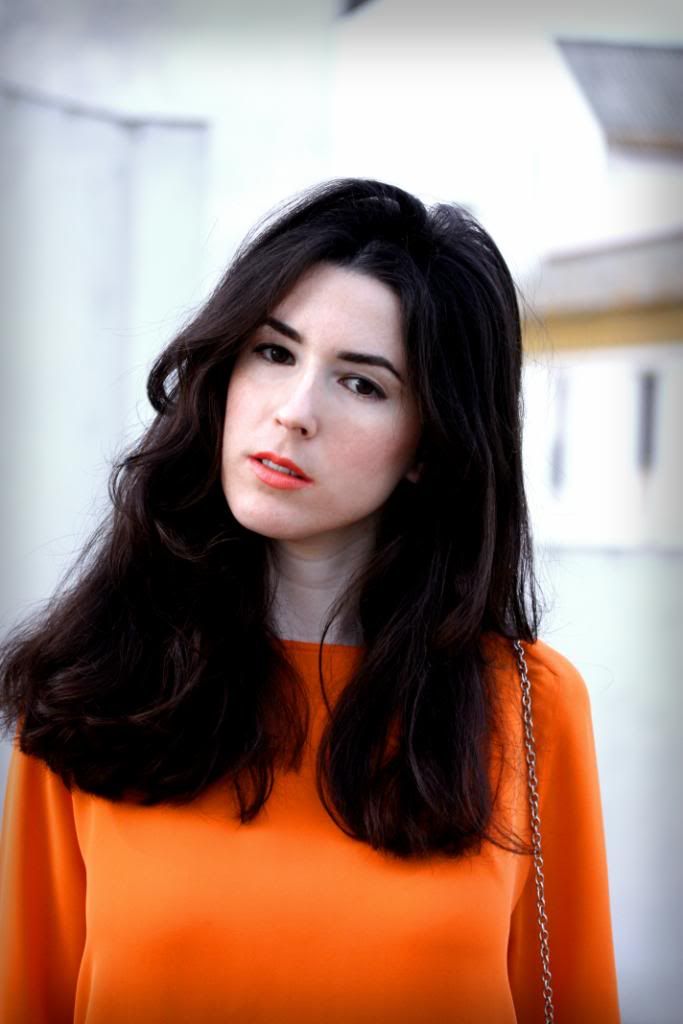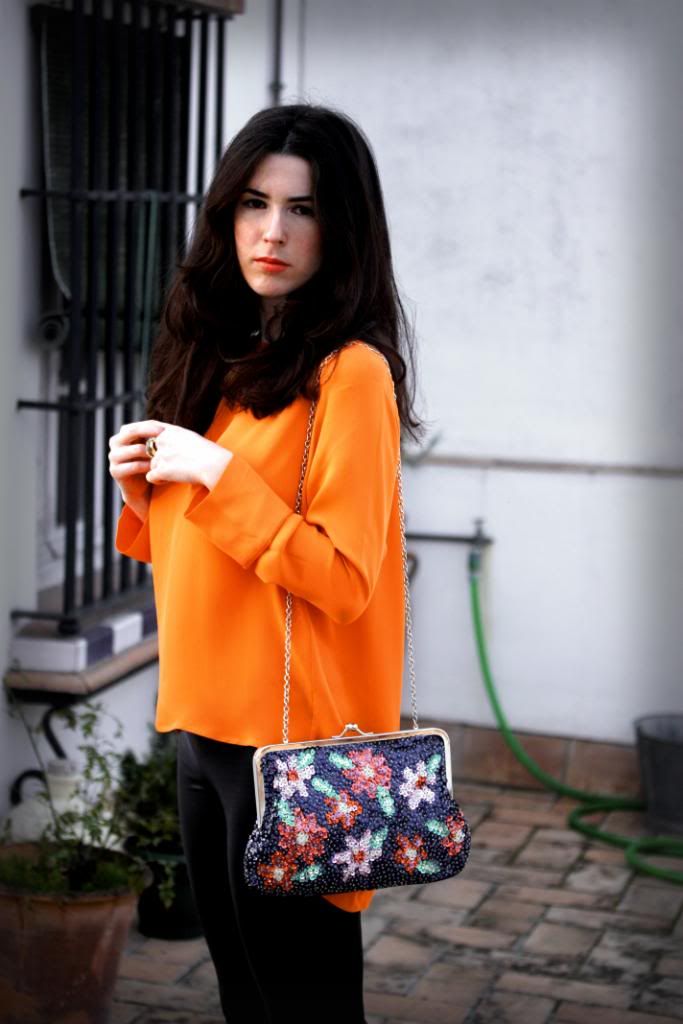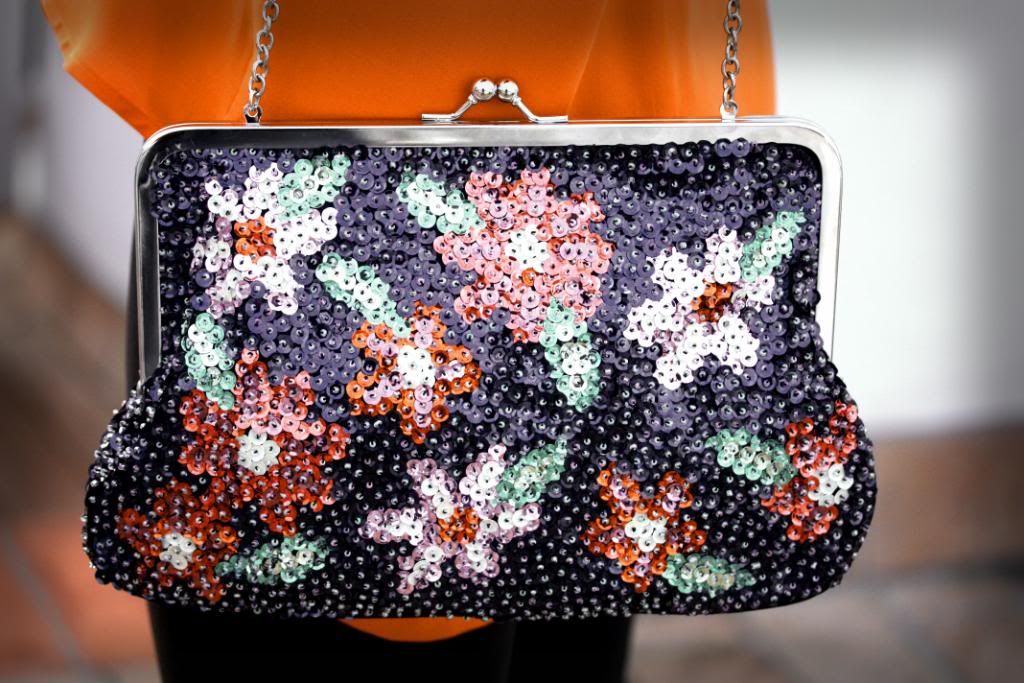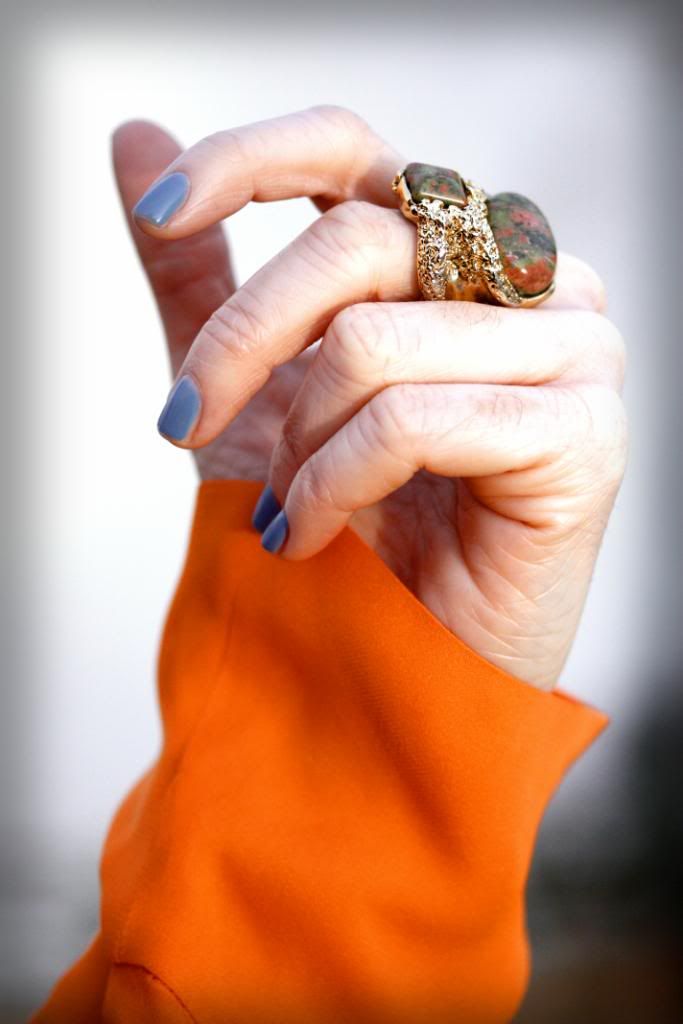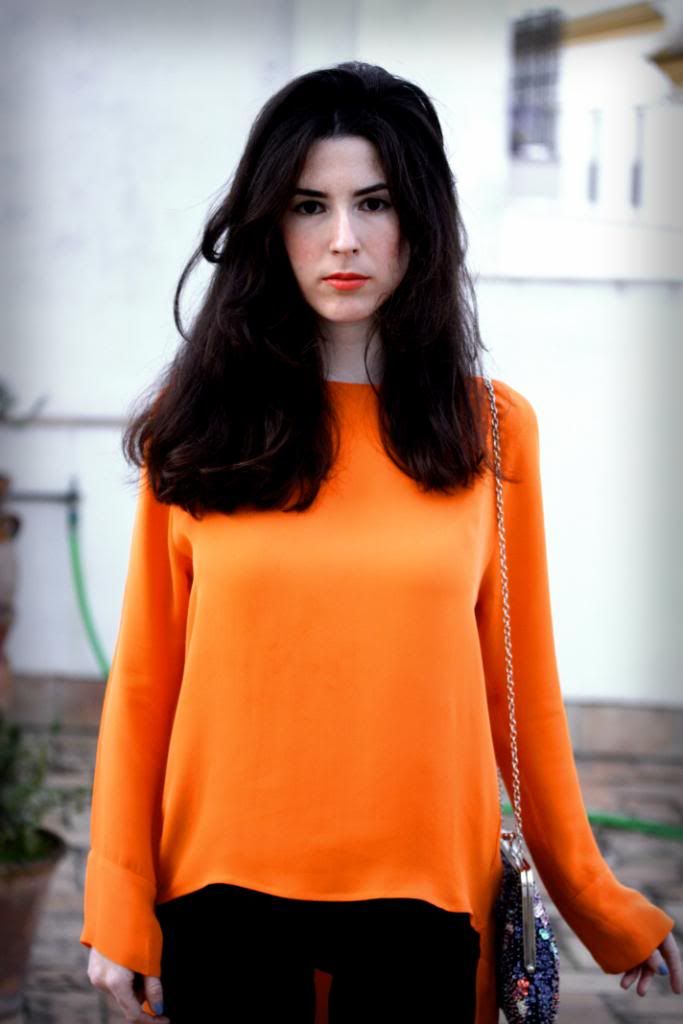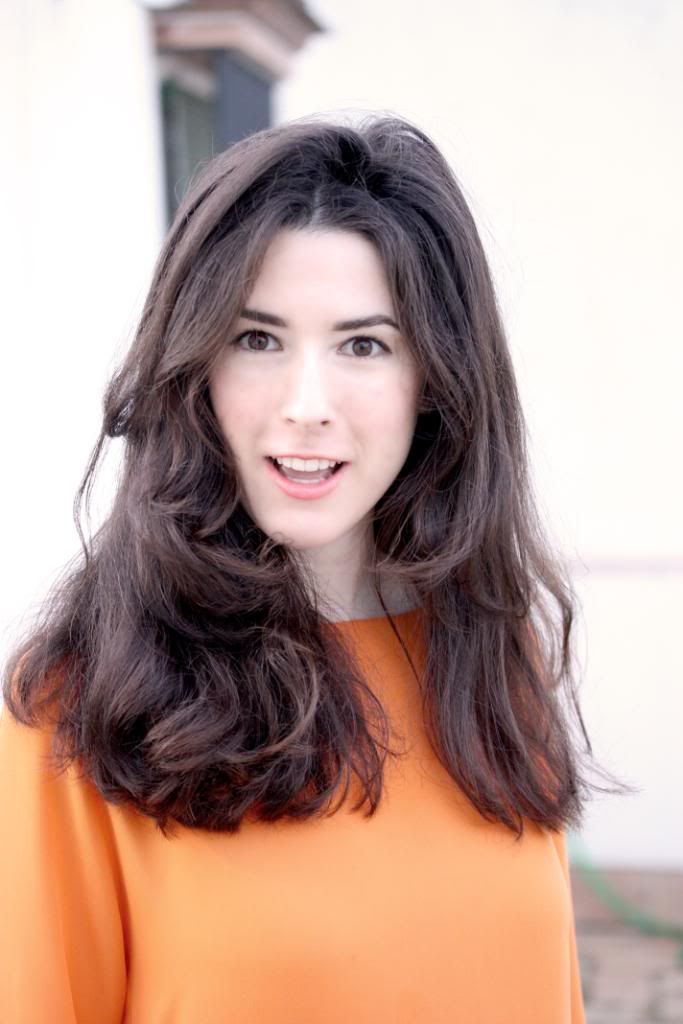 Blusa/Blouse: Zara; Bolso/Bag: Mango; Anillo/Ring: Bimba y Lola
No tiene nada que ver ni con la película ni con el significado original del título de la peli ('orange' es en realidad 'ourang', que por lo visto significa 'persona' en malasio). Mi novio va a entrar en furia asesina cuando vea que he puesto fotos que a él no le gustan, y es verdad que el escenario no era el mejor, pero con la lluvia intermitente, ¿qué más se puede hacer? Compré hace un par de semanas en Zara esta blusa naranja y unos pantalones también naranjas, pero, no sé por qué, no me lo he puesto hasta ahora. Sé que no lo veis, pero llevaba tacones negros, leggins negros y cazadora de piel negro, con lo cual el color se hacía muy llamativo, y en las fotos he intentado que pareciesen lo más tétricas posible (ayuda bastante mi tez casi transparente, la verdad).
Vengo con muchas cosas esta semana, por ahora no os puedo decir nada, ¡pero ya queda poquito! Tened buena semana.
English version:
It has nothing to do with the movie or with the meaning of the name's movie ('orange' actually refers to 'ourang', which means 'person' in Malaysian). My bf is going to freak out when he sees I've chosen the photos he doesn't like at all, and though it's true the scenario is not the nicest, what else can you do with intermittent rain? I got this orange blouse and also orange pants in Zara a couple weeks ago, but I haven't worn the blouse till this weekend, and I don't know why. I know you can't see it, but I was wearing black heels, black leggins and black leather jacket, so the color was really eye-catching, and I've tried to make the pictures look gloomy (actually, the almost transparent skin helps a lot). I have a lot of news this week, I can't say a word now, but I'll tell you everything very soon! Have a nice week.