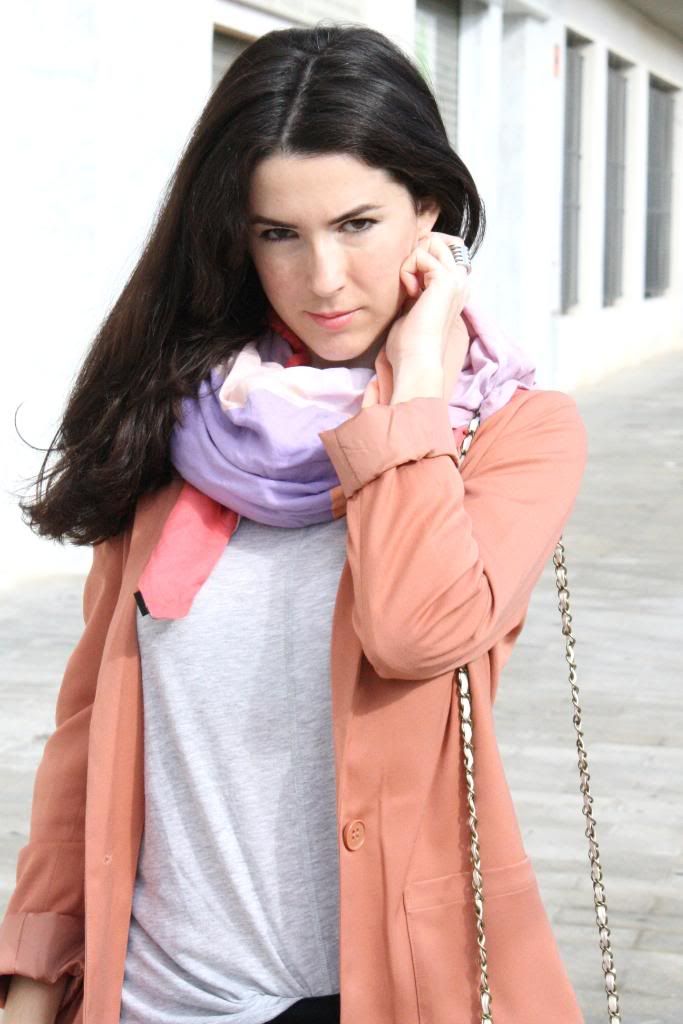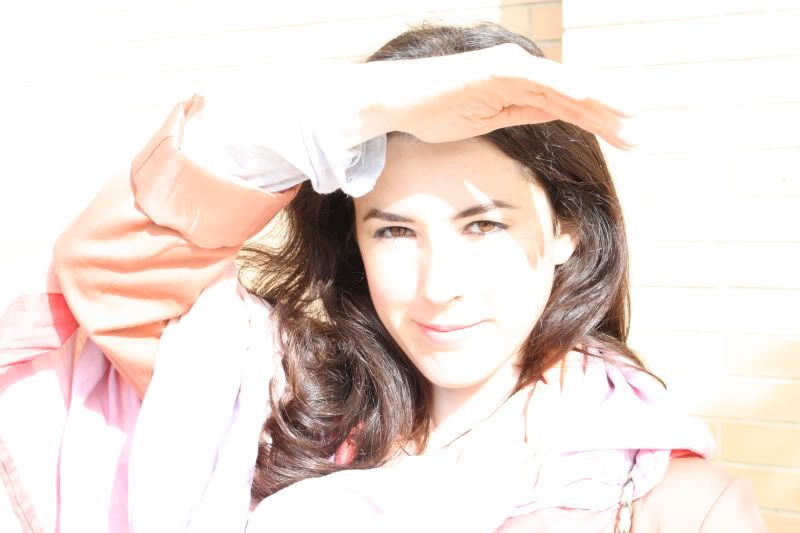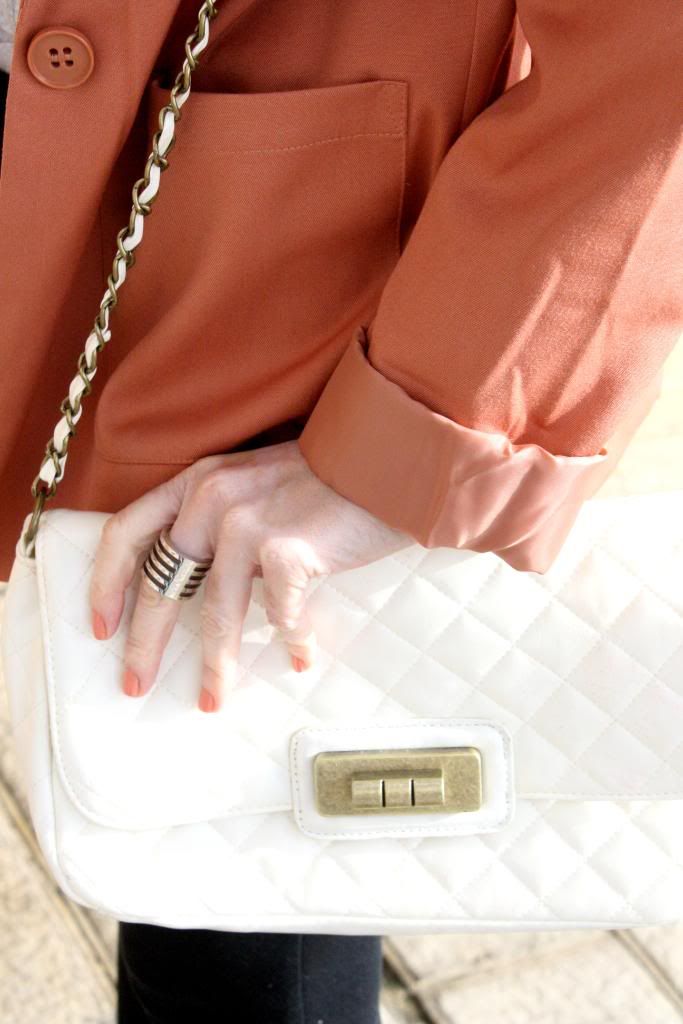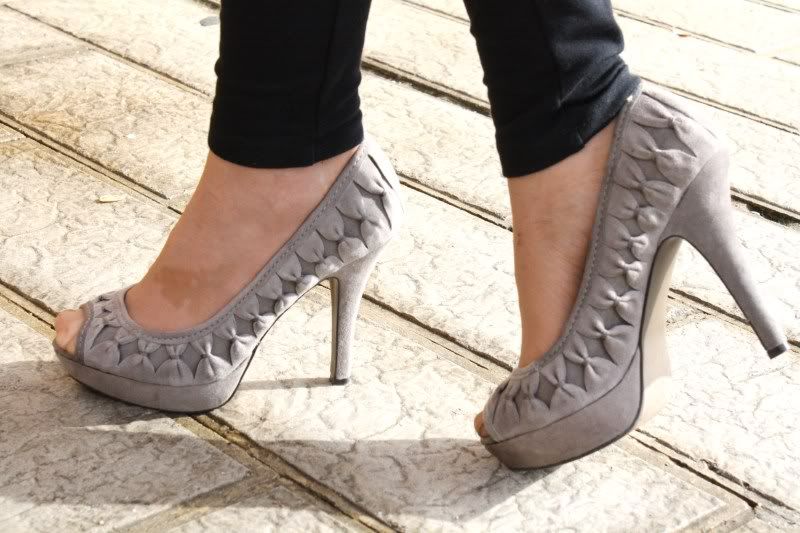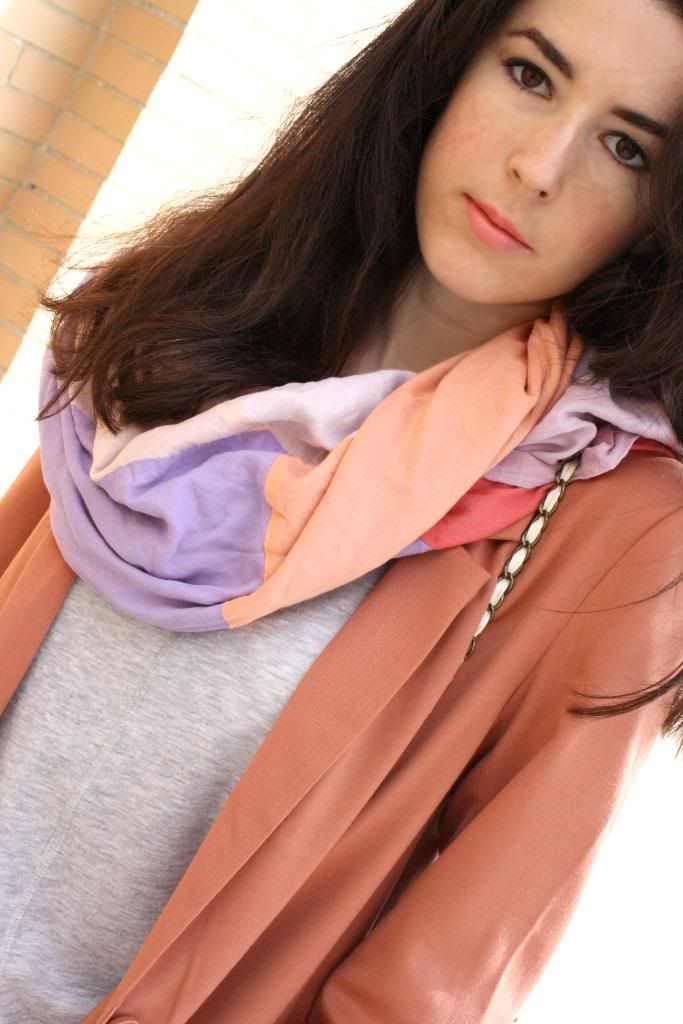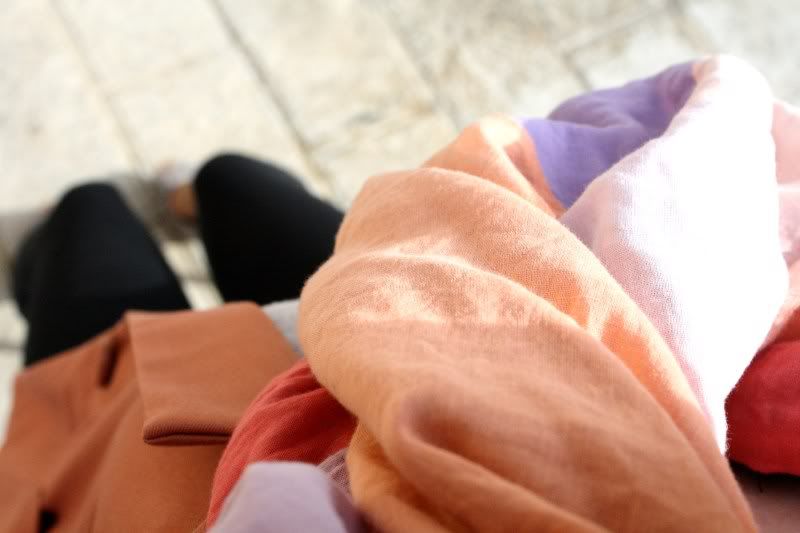 Blasier y camiseta/Blazer and tshirt: HM
Pantalones y zapatos/Pants and shoes: Zara
ph. by Julio
Olvidad mi pelo en estas fotos. No es que normalmente lo lleve precioso, pero humedad y viento no es el tándem que más me favorece. Ahora que ya estáis concentradas en el resto, ¿qué os parece este pañuelo? Lo compré hace un par de años en Mango, y aunque a veces me quedo embelesada admirándolo en las tardes de lluvia en mi cuarto, no le he hecho aún la justicia que se merece. Afortunadamente encontré este blasier en HM el otro día (está bien tener chaquetas sencillas en tonos claros porque pegan con casi todo) e inmediatamente pensé que irían bien juntos.
No mucho más por ahora, tengo la impresión de que mañana empieza de verdad el año, y las rebajas y todo lo demás (no soy mucho de rebajas pero seguro que algo cae).
Por cierto, el otro día La chica de la máscara (pincha aquí) tuvo el detallazo de hablar de mí (estupendamente, por cierto) en su blog. Igual que tantas cosas en este mundo suena a cliché lo que voy a decir pero no puedo dejar de darle las gracias porque de verdad que me hace mucha ilusión, me halaga, me hace estar contenta por lo que hago aquí y me anima a seguir. Gracias y un beso enorme a todos.
English version:
Forget about my hair. It's not like it's wonderful all the time, but dampness and wind is not the most flattering tandem. Now that you're focused on the rest, what about my scarf? I bought it a couple years ago in Mango, and although I admire it in the rainy days with spellbound expression, I haven't done it justice. Fortunately I found this blazer in HM last week (I like simple blazer and jackets in nude tones cause they go with almost everything) and inmediately thought they would look great together.
Not too much so far, I have the feeling tomorrow starts the NY, and sales and everything (I don't really like sales but I'll get something for sure).
Btw, the other day La chica de la máscara (click here) she had the tasteful touch of saying great things of me in her blog. As many things in this world sounds like cliché what I'm about to say but I can't help having a word of thanks because I really appreciate it, because it flatters me, because it makes me feel happy and proud of my blog and encourages me to keep working on it. Thank you guys.