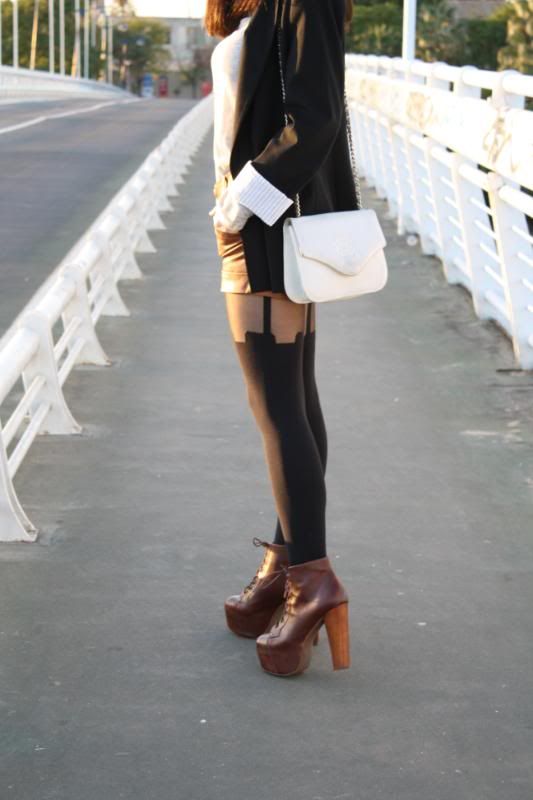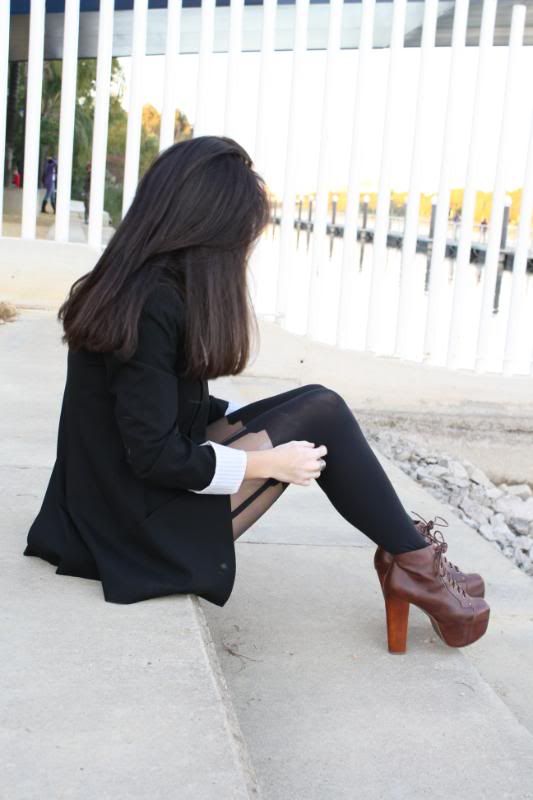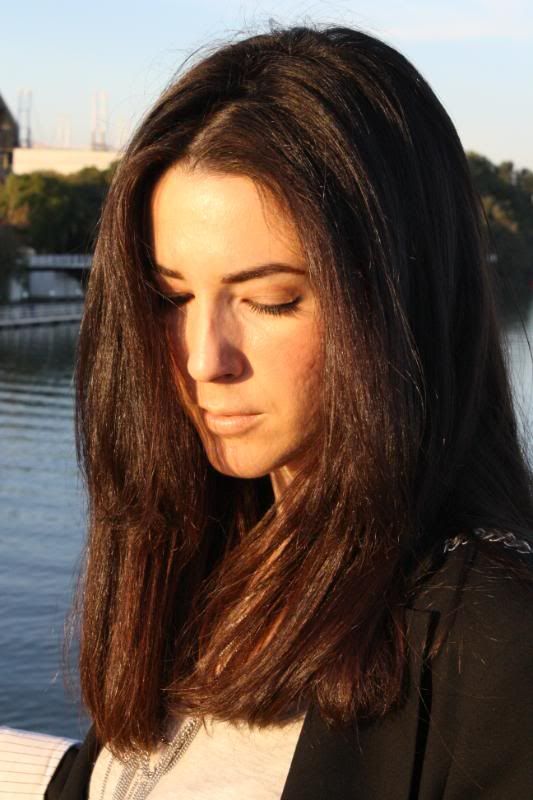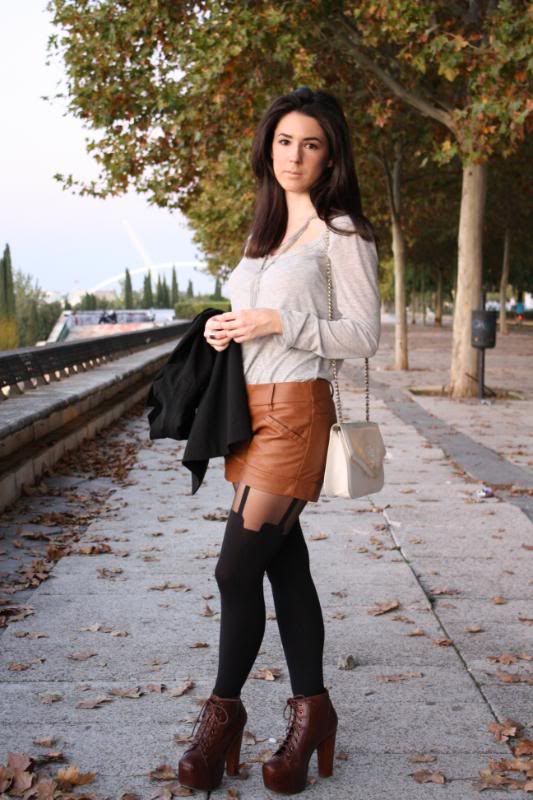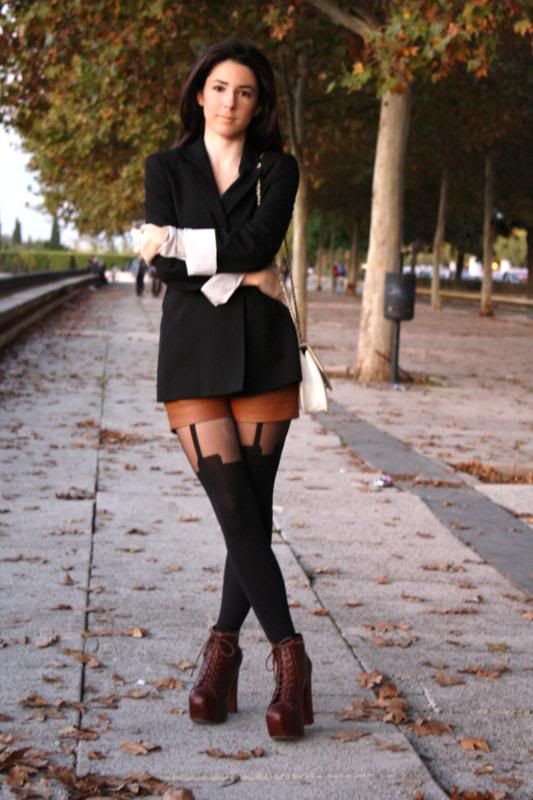 Zapatos/Shoes: Lita by Jeffrey Campbell
Medias/Tights: House of Holland
Anillo/Ring: Bimba y Lola
He tardado un poco, pero aquí están: mis zapatos monstruosos y mis medias nuevas de House of Holland (que llegaron cinco días antes de lo esperado). En realidad creo que hubiera estado mejor combinar las medias con unos zapatos más femeninos, y quizás un vestido o una falda, pero me entró el ansia por estrenar los Litas y las medias, y tuve que inventarme algo para ponerme las dos cosas a la vez.
He pasado todo el fin de semana de puro relax, paseando con mi novio, comiendo en nuestros sitios preferidos, leyendo, ... Y pffff, qué bonito está el Guadalquivir en otoño. Mañana ya es lunes, y toca volver a trabajar y a estudiar, así que vamos a no pensarlo mientras sea domingo. Espero que hayáis pasado también un buen fin de semana.
English version:
It took me some time, but here it is: my monstruos shoes and my new tights from House of Holland (which arrived five days sooner than expected). Actually I think I should have better worn the tights with some more feminine heels and maybe a skirt or a dress, but I was eager to wear the Litas and the tights, so I had to make up something to wear both at the time.
I have spent the whole weekend relaxing, strolling with my bf, going to our favorite restaurants, reading,... And goshh, how beautiful is the Guadalquivir river in autumn. Tomorrow is monday again and time to work and study again, so let's forget about that now that it's still sunday. I hope you had a nice weekend too.