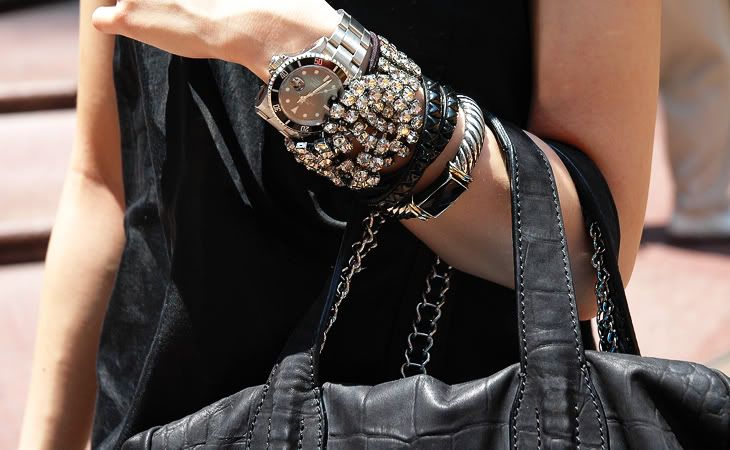 Cada vez estoy más convencida de la importancia de los detalles para acabar (o construir) un estilismo. Tengo metida en la cabeza la idea de que, poco a poco, tengo que ir haciendo mi propia colección de joyas. Y además últimamente no me puedo quitar de la cabeza la imagen de unos labios en color borgoña, el bracalete de Maison Martin Margiela, ligueros, medias, calentadores, y anillos, muchos anillos.
Tengo el placer de informaros que esta mañana mis zapatos han sido por fin liberados del secuestro (pagando menos de lo anunciado) gracias a la acción de mi amiga Leo. Estoy en deuda con ella por el resto de mi vida.
English version:
I'm more and more convinced about the importances of details in order to finish (or build) a look. I think I have to, little by little, create my own jewel collection. And appart from that I can't take off my head pictures of burgundy lips, Maison Martin Margiela's bracelt, suspenders, stockings, legwarmers, and rings, a lot of rings.
I'm please to inform you that this morning my shoes have been released (paying less than planned) thanks to my beloved friend Leo. I'm indebted to her for the rest of my life.