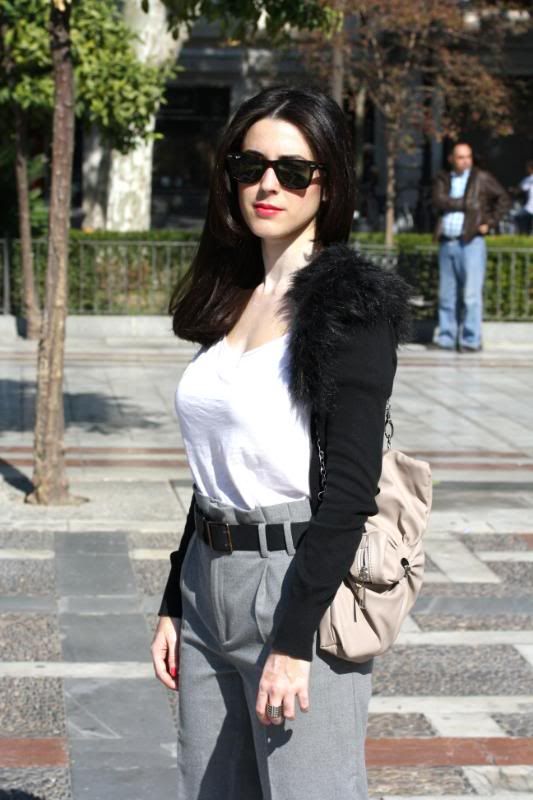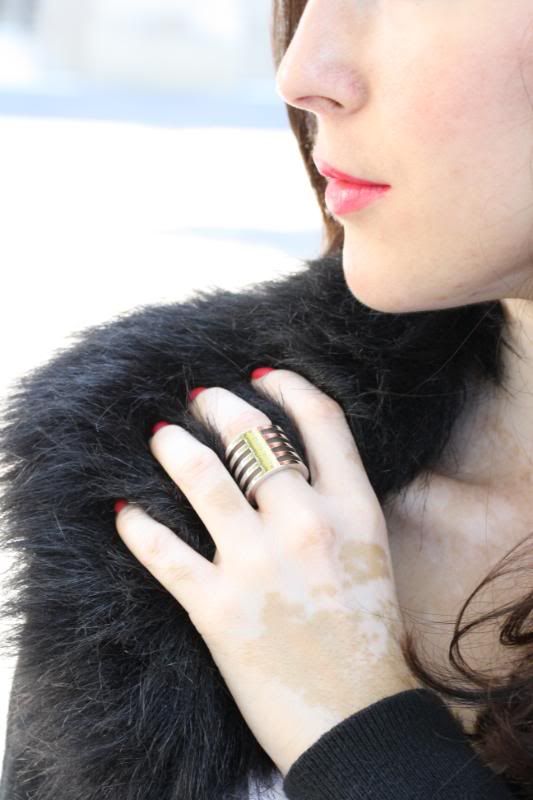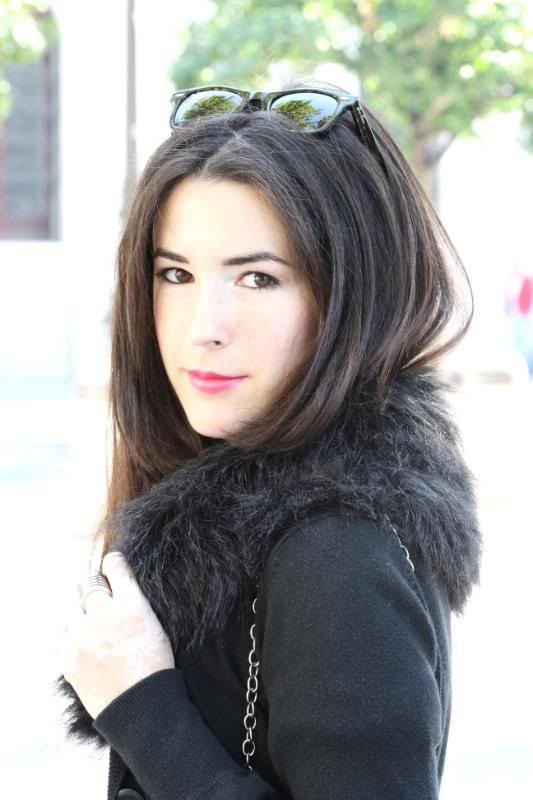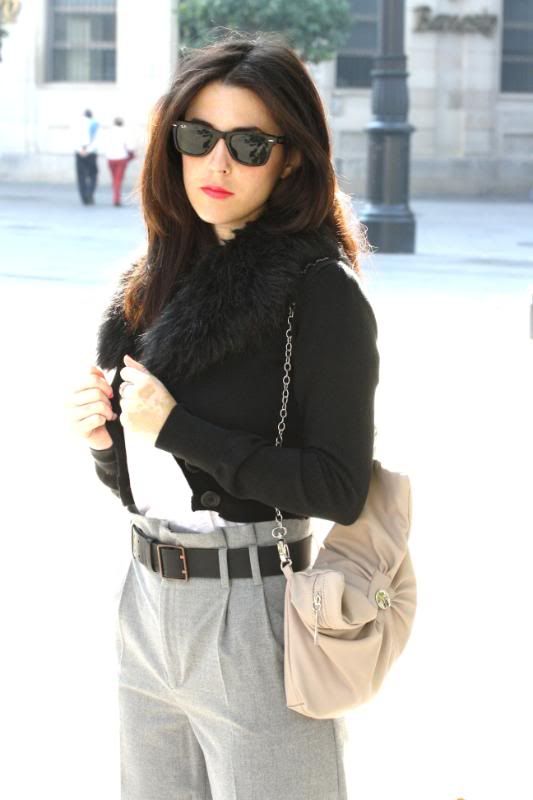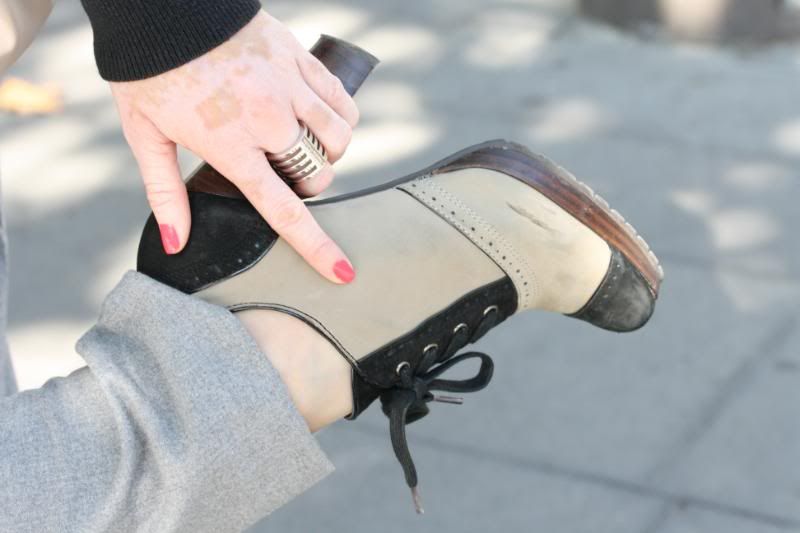 Camiseta y torera con pelo/T-shirt and faux fur bolero: Mango
Zapatos y anillo/Shoes and ring: Bimba y Lola
Barra de labios/Lipstick: Impassioned (M.A.C.)
Quizás debería empezar hablando del tiempo, de la ropa, del gris, del fucsia o de cualquier otra cosa. Pero tengo la irrefrenable necesidad de daros a todos las gracias por seguirme: cuando empecé, cada seguidor y cada comentario eran un momento de alegría para mí, y ahora que he llegado a las tres cifras, me siento en deuda con todos vosotros por hacerme feliz con vuestras palabras y vuestro apoyo. La verdad es que la sola idea de pensar que hay una única persona en el mundo que está pendiente de mis entradas me da risa.
Ahora sí, pasamos a la ropa, el gris, el fucsia, etc. Lo que llevo hoy no es casual: ayer me crucé con una mujer increíblemente bien vestida, que llevaba vestido gris corto con encajes negros, sandalias negras, bolso redondo negro, y manicura en rosa fucsia. El conjunto era tremendamente simple y tremendamente llamativo a la vez, y hoy quise yo también hacer mi combinación en gris y fucsia. Como veis, es otra vez lo del otro día, ¡el detalle!, esta vez traducido en color vivo sobre neutros.
Por cierto, os lo creáis o no, hoy el termómetro marcaba 28º a las dos de la tarde. Me siento demasiado invernal para el calor que hace.
English version:
Maybe I should start this post talking about the weather, about clothes, grey, fuchsia, or about any other thing. But I'm feeling the irrepressible need of saying a big THANK YOU for following me: when I started this blog, every comment and follower were a moment of joy for me, and now that we have reached three figures, I feel indebted to all of you for making me happy with your words and support. Actually, the bare idea of one only person in the world paying attention to my posts makes me laugh.
Now, let's move to clothes, grey, fuchsia,etc. Today I'm not wearing this by chance: yesterday I saw an incredibly well-dressed woman, who was wearing short grey dress with black lace, black sandals, round black bag and fuchsia manicure. The outfit was surprisingly simple but surprisingly eye-catching at the same time, and today I wanted to make my own combination of grey and shocking pink. As you can see, it's the same thing I talked about the other day, the detail!, this time meaning a bright color upon neutrals.
Btw, believe ir or not, but today the thermometer has reached 28º (celsius) at 2 pm. I feel too wintry for this heat.