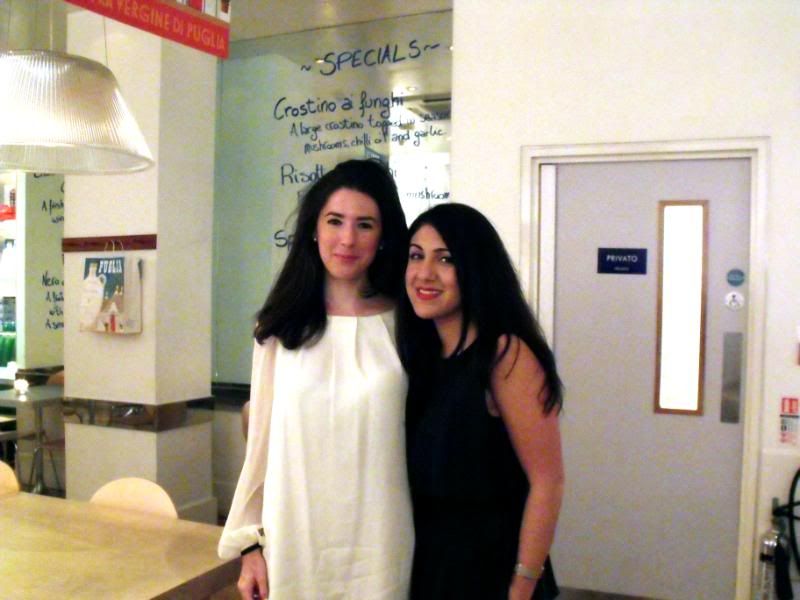 ¡Acabo de llegar de Londres! Buff, me da una pereza inmensa ponerme a hacer cualquier cosa, pero hay algo que no podía esperar.
El sábado por la noche por fin conocí en persona a una bloguera que me ha apoyado desde el principio. Su blog es mejor y más interesante que el mío, y seguramente muchas lo conoceréis, porque cada vez se hace más y más grande.
Dena
es perfecta. Y en serio, sin adulaciones ni lisonjas, es de esas personas que son guapas, simpáticas, cultas, atentas, estilosas, divertidas, y todo a la vez. Es una chica admirable, que trabaja una barbaridad, que tiene talento, gusto y criterio, y estoy inmensamente contenta por ello. Merece la pena seguir con el blog solo por haber podido conocerla.
English version:
Just arrived from London!! Bfff, I can't be bothered to do anything now, but there's something that cannot wait.
Saturday night I finally met a blogger who has been supporting my blog from the start. Hers is much more interesting and better than mine, and probably many of you will know it, because it's growing bigger and bigger.
Dena
is perfect. Seriously, no flatteries or adulations, she's one of those girls who is everything at once: beautiful, nice, cultured, attentive, stylish and amusing. She's and admirable girl, who works a lot, who has talent, taste and discernment, and I'm inmensely happy for it. Keeping the blog is worth the effort just for having the chance of meeting her.