Tempura de verduras/Vegetables tempura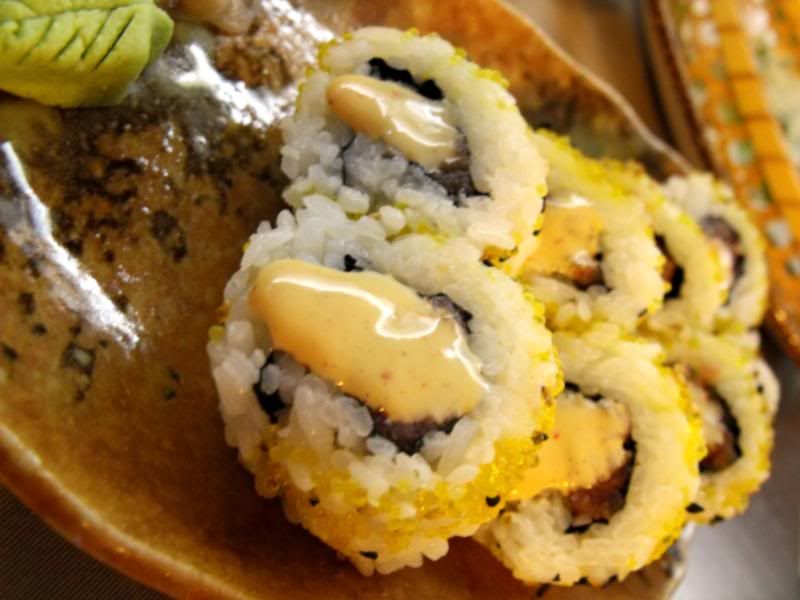 Un sushi delicioso cuyo nombre no recuerdo/Some kind of special sushi that tasted delicious (I don't remember its name)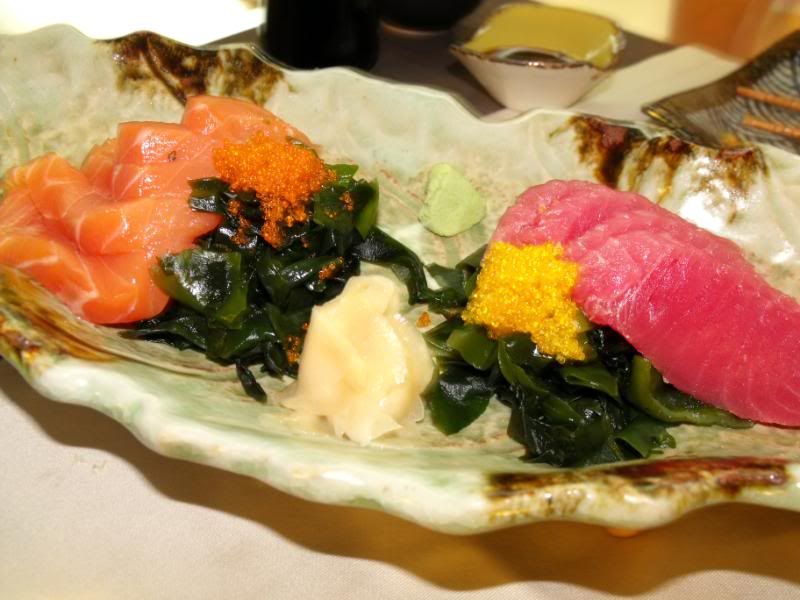 Sashimi de atún y salmón/ Salmon and tuna sashimi
Sopa de chocolate blanco con coco/White chocolate soup (with coconut)
Puro helado de té verde/Pure green tea ice-cream
Ayer mi amiga Jeanine y yo fuimos a cenar a Matsuri, un nuevo restaurante japonés que han puesto en Sevilla por la zona de la Alameda. Ella ya había estado y me dijo que estaba muy bien, y lo confirmo totalmente. No suelo ir a japoneses, pero pienso repetir pronto en este.
Por cierto, ayer vi en el blog de
Catita
un post fantástico sobre Croacia, y le pedí información porque yo me voy a finales de Agosto. Si alguien sabe algo o tiene alguna recomendación, será bienvenida.
English version
: My friend Jeanine and I went yesterday to have dinner at Matsuri, a new japanese restaurant located in Alameda' area in Seville. She had already been there and told me it was really good, and I absolutely agree with her. I don't do a lot of japanese, but with this one I will repeat soon.
Btw, I saw a great post about Croatia at
Catita's blog
yesterday, and I asked her for some information, because I'm going to Croatia in August. If anyone has any information or advices, it will be welcome.