Me he enamorado perdidamente de este reportaje de Vogue Korea, con
La Novia Cadáver
, de Tim Burton, como tema. Creo que se ha conseguido una recreación fidelísima del espíritu de la película, con un resultado impactante. A mí me encanta el mundo de Tim Burton (aunque estoy un poco enfadada con lo que ha hecho con Alicia en la última película), pero encuentro especialmente romántica
La Novia Cadáver
. ¿A vosotros no os encantó?
E
nglish version
: I've madly fallen in love with this editorial from Vogue Korea,
Corpse Bride
as topic, of Tim Burton. I think Zo Hun Si (the photographer) has obtained a super accurate recreation of the movie's spirit, with a shocking result. I love Tim Burton's world (though I'm a little upset because what he's done to Alicia in his last movie), but I find
The Corpse Bride
specially romantic. Don't you love it?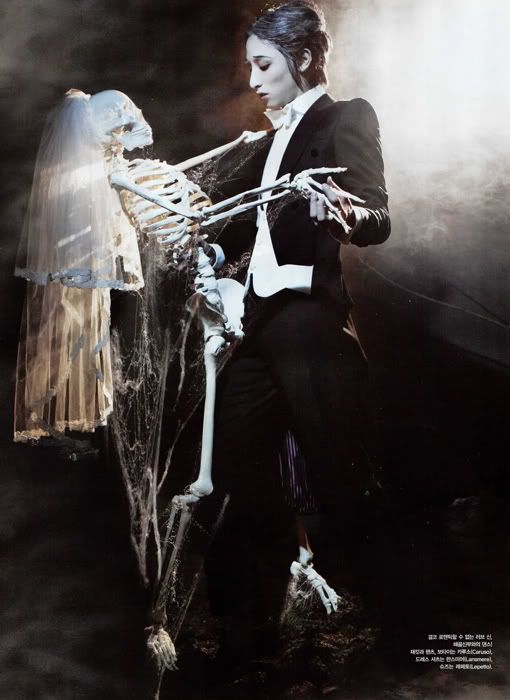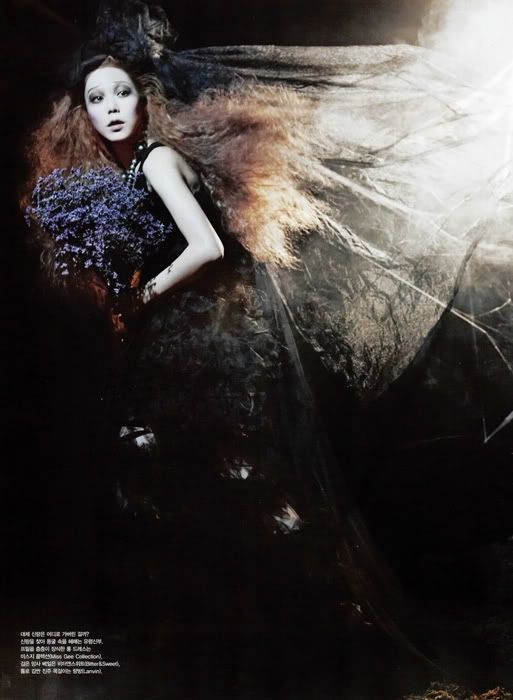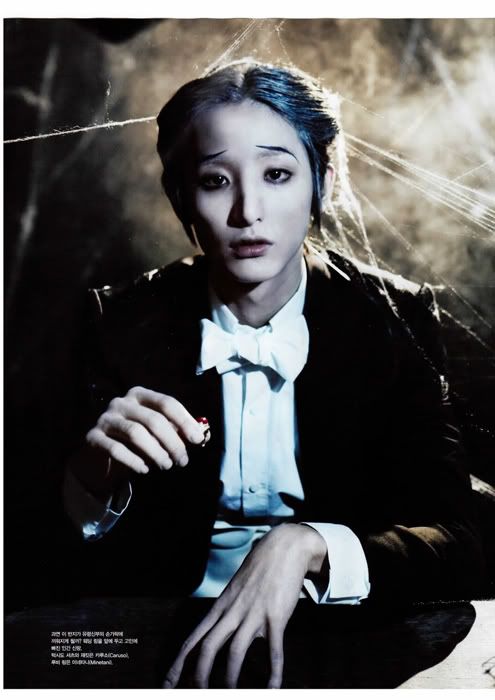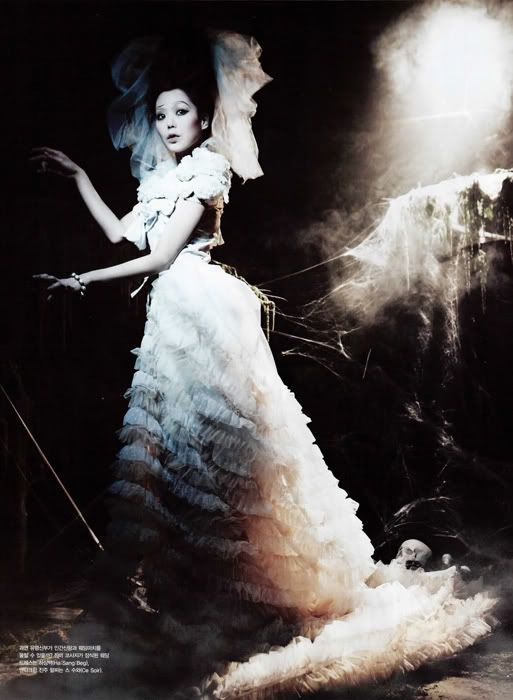 Olvidé decir que creo que este trabajo de maquillaje es una auténtica obra de arte.
Forgot to say that I think this make-up work is an authentic masterpiece.