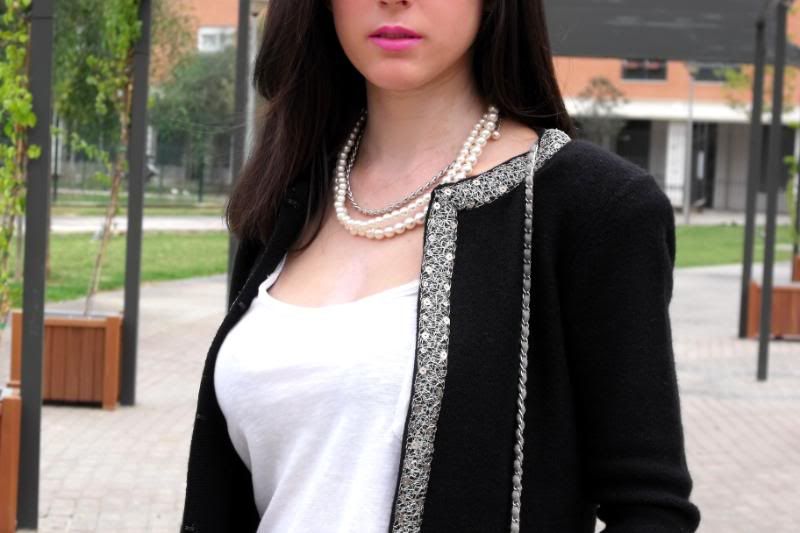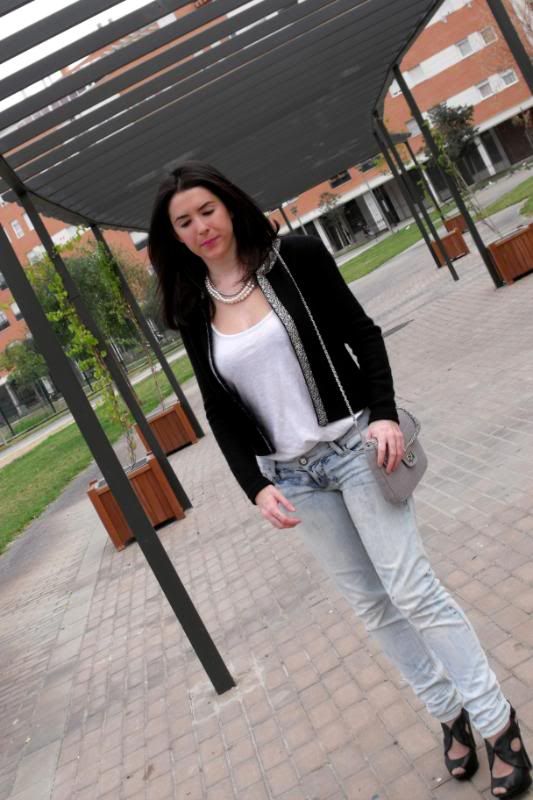 Pantalones: Stradivarius - Zapatos y camiseta: Mango - Chaqueta: Zara - Bolso y collar: Dayaday
Tengo un sueño que me caigo: me he pasado todo el fin de semana de viaje (ya os contaré), es lunes y encima el día está triste. Teníais que haber visto cómo estaba esto por la mañana, ¡no se veía a tres metros! No es muy usual en Sevilla... Aún así he recuperado esta joya de chaqueta de las profundidades de mi armario (no sé cómo ha llegado a parar ahí, porque está prácticamente nueva) y quería enseñárosla. Espero que os guste, y cruzad los dedos para que mañana haga sol.
English version
: I'm literally dead-tired: I've spent my weekend on a very very long trip (next post), it's monday and on top of that the day looks so sad. You should have seen the way this was this morning, you couldn't see a thing with all the fog. This is not very usual in Seville... Even so I've got back this fabulous jacket from my closet depths (I don't know how it got there, it's almost new) and I wanted to show you. I hope you like it, and cross your fingers for the weather to be sunny.