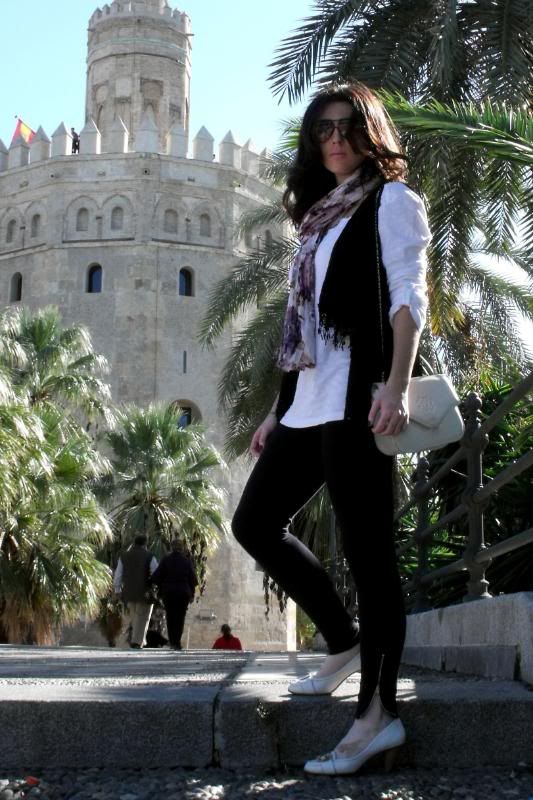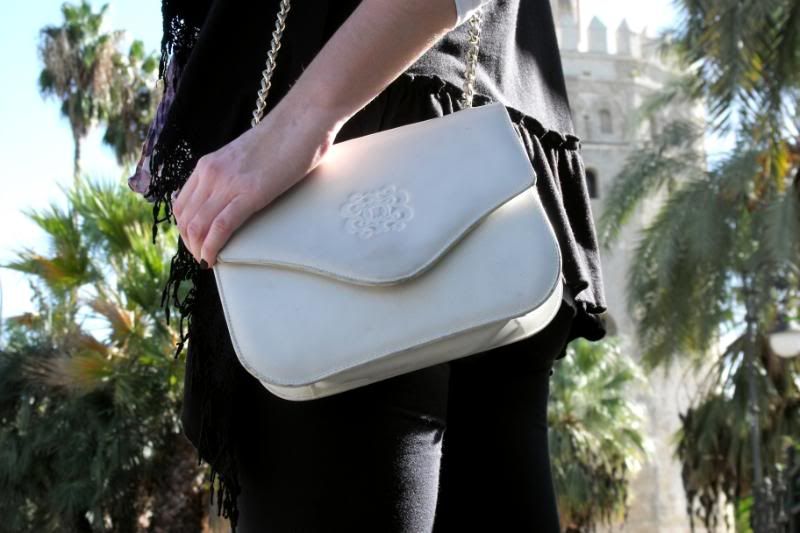 Pañuelo: H&M - Gafas: Yves Saint Laurent - Bolso: mamá - Todo lo demás: ZARA
Estas fotos son de un paseo por el río esta mañana (muy evidente la de la Torre del Oro, jum...). Me siento muy vaga hoy, así que me pasaré la tarde lamentándome de que mañana sea lunes... ¡Que aprovechéis lo que queda de fin de semana!
English version

: These are pictures of a walk by the river, this morning (quite obvious, the Gold Tower, jum...). I'm feeling very lazy today, so I'll spend the evening moaning about tomorrow's monday... Enjoy the rest of the weekend!