Me temo que he estado ausente por demasiado tiempo. En cerca de tres meses las cosas han cambiado mucho y, la verdad, he estado muy ocupada como para retomar esto seriamente.
Aún así, he decidido volver porque las cosas ya están más tranquilas, he vuelto a la rutina y además lo echaba mucho de menos.
Así que, por ahora, empiezo con una declaración de intenciones y con la promesa, para los que aún estáis por ahí, de que mantendré esto medianamente al día.
¡Estoy feliz de veros de nuevo!
English version

: I'm afraid I've been absent for a very long time. My life has changed a lot in these three months, and, sincerely, I've been too busy to take this up again.
Even so, I've decided to come back because everything is much more peaceful now, I've returned to routine and I missed blogging too.
So, for now, I start with a real statement of purpose and with the promise, for those of you who are still there, I'll keep this averagely updated.
I'm glad to see you again!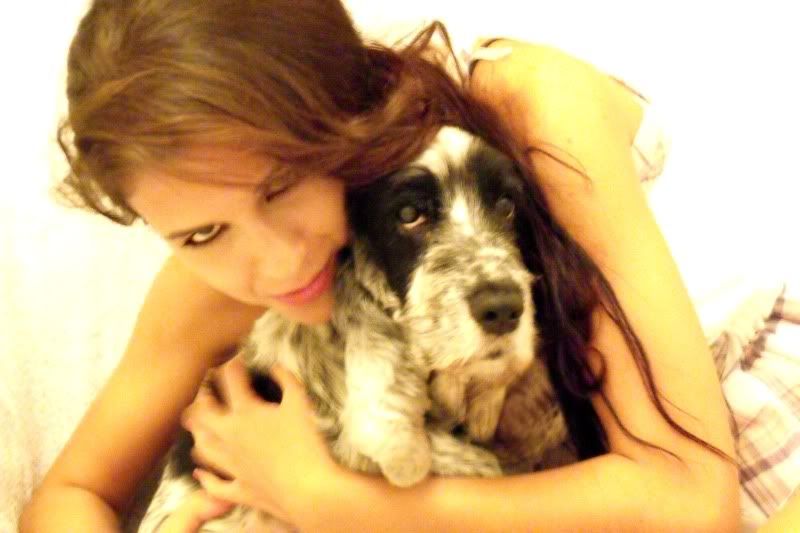 A picture I took this summer, of my sister and my dog, Chispa, who died a few days later