Hace un par de semanas estuve en Logroño con mi novio, visitando a parte de la familia. Siempre que voy por allí vuelvo con dos kilos de más felizmente ganados, porque, qué queréis que os diga: tener un tipazo será difícil, pero, ¿y lo que cuesta criar una barriguita a base de manjares? Es un trabajo arduo y requiere persistencia, ¡pero yo estoy dispuesta a ello! De hecho, estoy encantada.
En Logroño no se puede estar sin ir a la calle Laurel; las dos primeras fotos son del bar Ángel, o "los champis", como lo llamo yo. Es un sitio pequeñito en el que ponen tapas de champiñones a la plancha, es lo único que se puede comer allí, pero es un lugar de obligada visita.
English version

: My bf and I went to Logroño a couple weeks ago, to visit part of the family. Every time I go there I come back with some pounds more, happily gained though. Cause it may be hard to have a nice figure but, isn't it hard to raise a belly just with delicacies? It's a hard work and it requires perseverance, but I'm ready for it! Actually, I'm delighted.
You can't visit Logroño and don't go to the Laurel street; the bar Ángel is showed in the two first pictures (I call it "los champis" which means "the mushrooms"). It's small place where you can taste grilled mushrooms, in fact, mushrooms is the only thing you can eat there, but it's an obliged visit.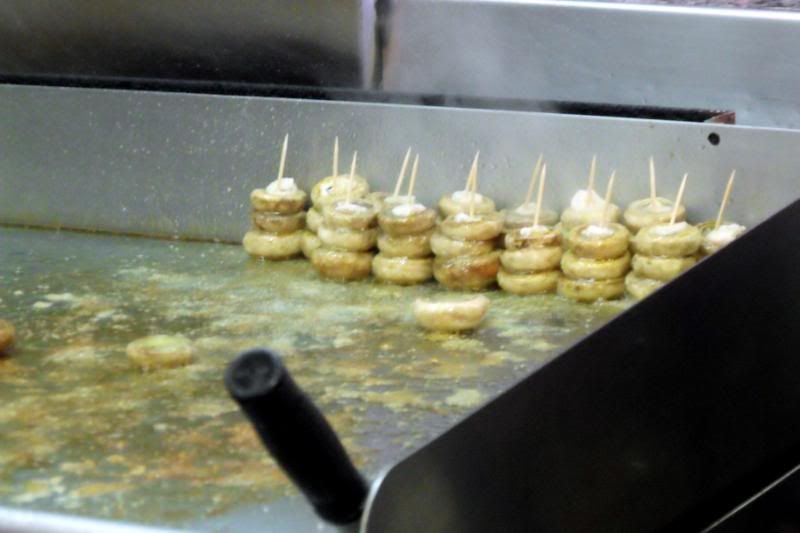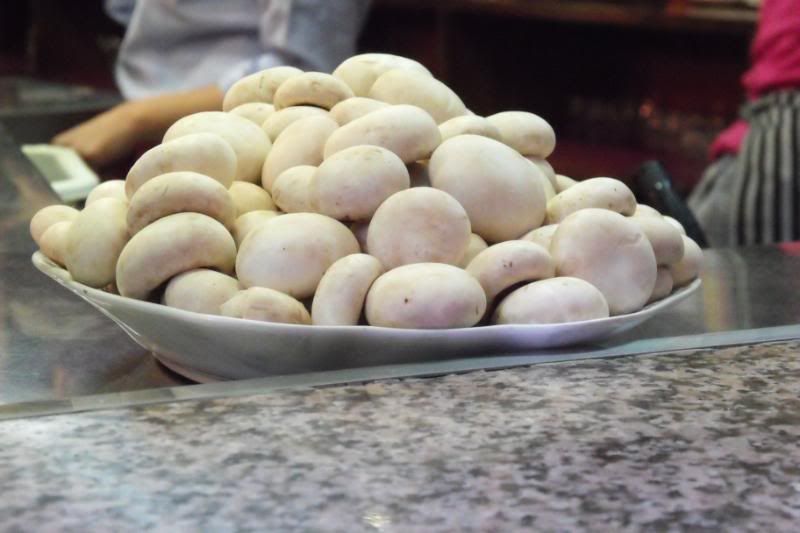 Comimos bien en todos lados, pero me gustó especialmente un restaurante que se llama Herventia, en la calle Portales, en el que todo estaba perfecto, desde el aperitivo hasta el postre. Las fotos son de una crema de lentejas, láminas de foie con compota de manzana (y creo que una especie de gelatina de Pedro Ximénez) y del vino que pedimos, Jarrarte (recomendadísimo).
All the food was good, but I fell in love with a restaurant called Herventia, in Portales street, where everything was just perfect, from appetizers to desserts. The pictures are: lentil cream, foie with apple compote (I think it also had some kind of Pedro Ximénez jelly) and the wine we ordered, Jarrarte (absolutely recommended).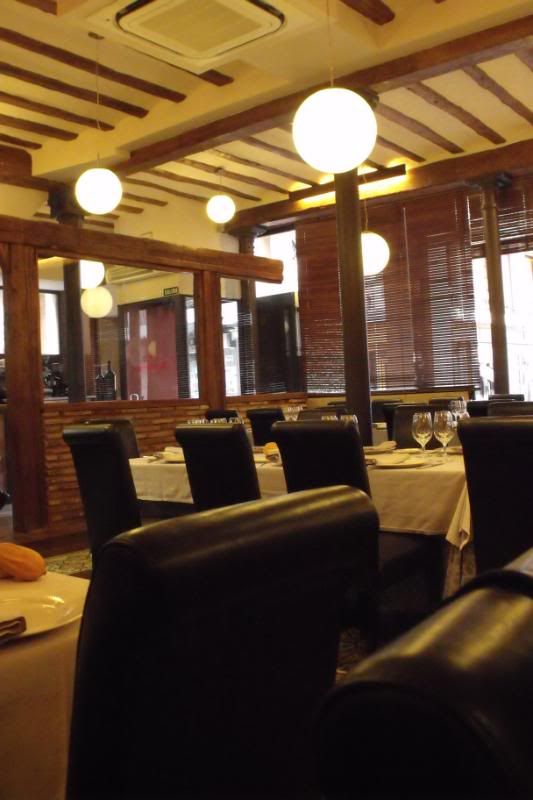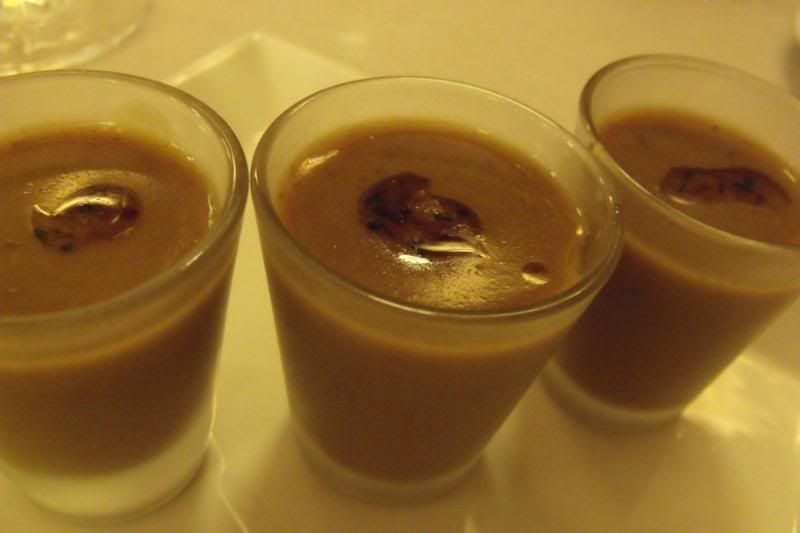 Me encantaría haber tenido fotos del postre que me pedí, pero me temo que la gula me pudo y me lo comí antes de que nadie pudiese sacar la cámara... De todas formas os voy a poner los dientes largos: tarta Tatin con helado de vainilla (sueño con ella todos los días).
Por último, un par de fotos que hice por ahí.
I wish I had pictures of my dessert, but I'm afraid I succumbed to greed before anybody had time to take the camera... Anyway, I'm going to make you green with envy: Tatin pie with vanilla ice-cream (I dream about it all the time).
And finally, a couple photos I took.