Después de diez meses vuelvo a casa. Me dio mucha pena dejar Cagliari, pero estos últimos dos meses han sido una locura y tenía ganas de descansar y estar con mi familia, con mis amigos y con mi novio.
Ayer por la noche mi novio y yo celebramos mi fin de Erasmus cenando en un restaurante nuevo,
Puerto Delicia.
La comida estuvo bien, pero los postres eran extraodinarios, especialmente uno que se llamaba "Oro Líquido", que consiste en una probeta de caramelo muy muy fina, rellena de aceite de oliva virgen extra y una especie de
parfait
de chocolate (aunque no estoy segura de que fuese
parfait
). Mmm,.. ¡Una delicia!
Las fotos son, por orden, de una tapa de salmorejo de aguacate, tartar de cigala con gelatina de lima, lubina a la plancha con tomate confitado y setas, ensalada templada de carabineros y setas, el "Oro Líquido", y sopa de chocolate blanco con bizcocho de pistacho.
English version:

After ten months, I come back home. It was sad to leave Cagliari, but the last two months have been absolutely crazy and I just wanted to rest and be with my family, friends and boyfriend.
Last night my boyfriend and I celebrated my end of Erasmus having dinner in a new restaurant, Puerto Delicia. Food was good, but desserts were extraordinary, specially the one called 'Liquid gold', which is a very very thin test tube made of caramel filled with extra virgin olive oil and some kinda chocolate parfait (though I can't assure it was parfait). Mmmm,... delicious!
Let's begin at the beginning, first of all, avocado salmorejo, crawfish tartar with lime jelly, grilled sea bass with sugar coated tomato and mushrooms, warm salad of red shrimps and mushrooms, the 'Liquid Gold', and white chocolate soup with pistachio biscuit.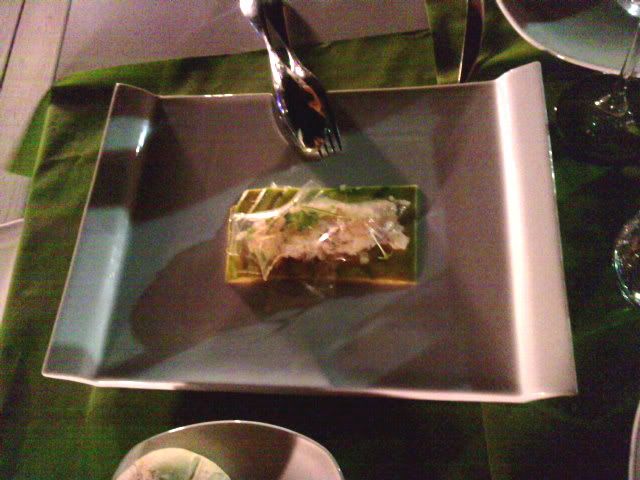 Las veces que he estado en Sevilla en estos últimos cuatro o cinco meses me ha dado por los bolsos que usaba mi madre cuando era más joven. Concretamente, por el blanco que aparece en la foto. Mi hermana y yo vamos a tener una lucha por él ahora que he vuelto...
Every time I've been in Seville in the last four or five months, I have being wearing the bags my mum used to wear when she was younger. Specifically, the white one on the photo. My sister and I will fight for it now that I'm back...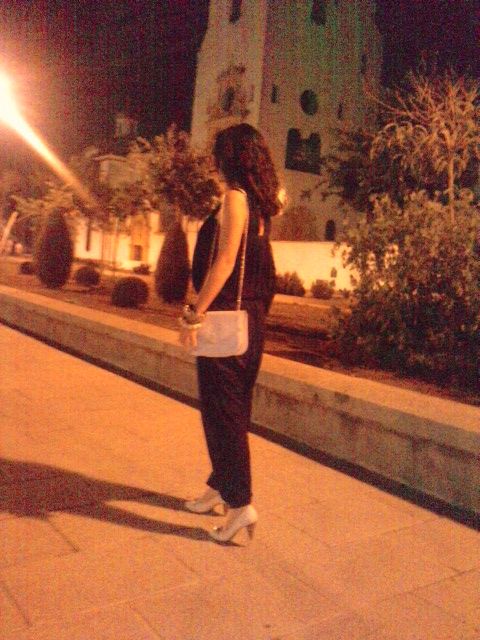 Mono y zapatos: ZARA - Bolso: de mamá - Pulseras - marroquí y de mamá