Este lunes pasado mi novio y yo fuimos a cenar a nuestro restaurante favorito,
Az-zait
, en la Plaza de San Lorenzo de Sevilla. No he podido
post
earlo
antes porque hasta esta tarde no he sido capaz de hacer que mi ordenador y mi móvil sean amigos (tenía todas las fotos en el móvil).
English version

: Last monday my boyfriend and I
we
nt to our favorite restaurant, Az-zait, located in San Lorenzo Square in Seville. I haven't be
en
able to post it till this evening, when I managed to make my comp and my cell be friends (I had the pictures in my cell).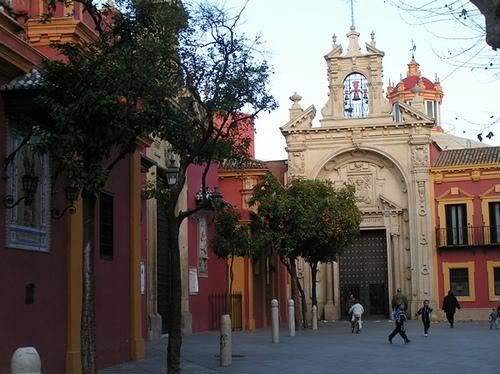 Plaza de San Lorenzo en Sevilla
Tenía muchísimas ganas de volver por allí después de un mes de pizza y pasta italiana. Me encanta la comida italiana, pero echaba de menos el menú de Az-zait. Puedes pedir tapas, raciones y platos normales, pero también tienen un menú degustación,
de cuatro u ocho platos. El de ocho era demasiado para mi cuerpo, así que pedimos el de cuatro: una entrada, un pescado, una carne y un postre (además de la tapa y los sorbetes para el cambio de sabor). No hice fotos de todo, pero creo que con esto os imaginaréis lo riquísimo que está todo. Perdonad mi cara de seria, ¡la foto me pilló por sorpresa!
I was craving to go there after a month of italian pizza&pasta
. I love italian food, but I missed the Az-zait menu. You can order tapas, portions or regular plate
s, but they also have a tasting menu, of four or eight plates. The eight plates menu was too much
for my
body, so we order the other one: one starter, one plate of fish, one of meat and dessert (appart from
the tapa and sorbet for the change of flavor).
I didn't take pictures of every thing, but I think this will be e
nough for you to imagine how super good was it.
Excuse my s
erious ex
press
ion, the picture took my by surprise!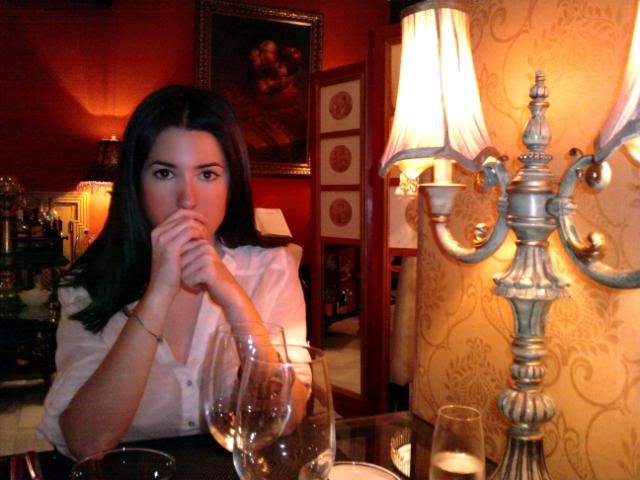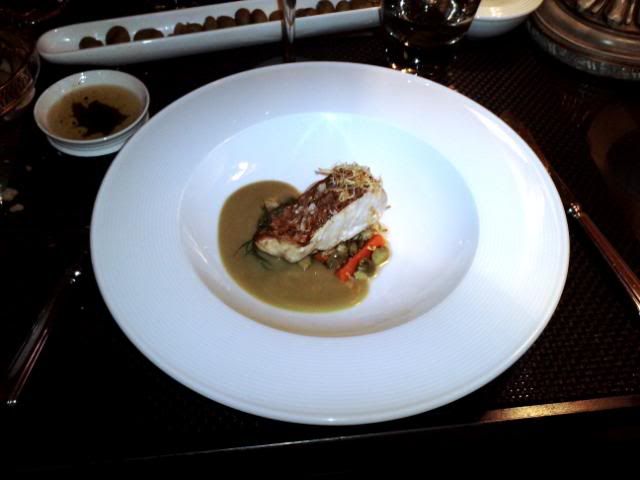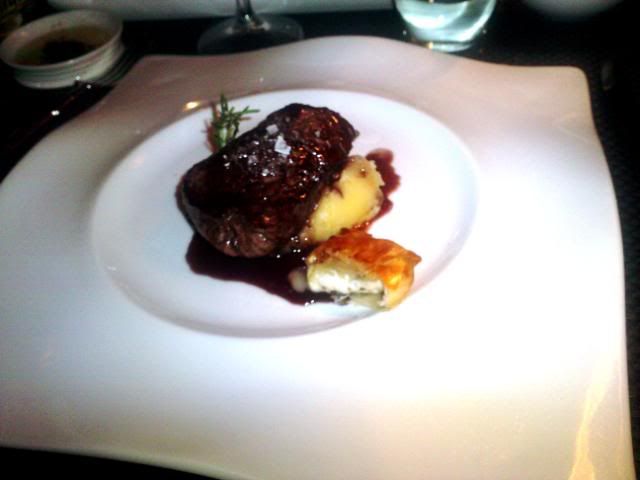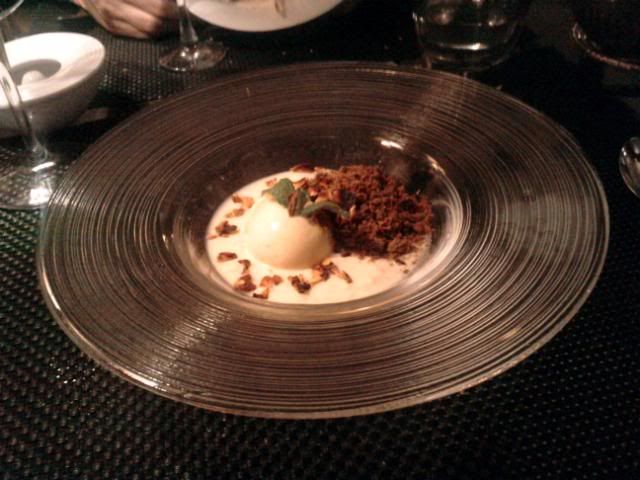 La segunda foto es un ravioli de hongos, después nos sirvieron pargo con crema de guisantes y verduras y la carne era solomillo con salsa de vino y queso a la plancha. Mi novio eligió bizcocho de chocolate caliente con helado de vainilla de postre, y yo arroz con leche y crema fría. Viendo las fotos me está entrando hambre...

The second picture is a mushroom ravioli, then they served us
pargo
(I think the english word is snapper) with peas cream
and vegetables, the meat was veal tenderloin with wine sauc
e and grilled cheese. My boyfriend took hot chocolate spo
nge cake with vanilla ice-cream for dessert, and arroz con l
eche (the translation is
rice&milk
, a very typical spanish de
ssert, something like rice pudding) with cold cream for me.
Watching this photos I'm starting to feel hungry...
El chef y dueño del restaurante se llama Antonio Conejero: mi novio lo conoce desde hace más tiempo que yo, pero siempre que vamos charlamos con él un rato para que nos aconseje qué tomar. Normalmente le dejamos hacer y muchas veces ni siquiera sabemos qué hemos pedido, pero da igual porque siempre está genial. Además el sitio es muy agradable, está bien decorado, los camareros no te agobian,... Si algún día hacéis una visita a Sevilla
pasad por Az-zait, de verdad que merece la pena.
The chef and owner of the restaurante is called Antonio Conejero: my bf knows him longer than me, but every time we go we spend some time chatting so that he tells us what to order. Usually we let him do and many times we don't even know what we've ordered, but it doesn't matter cause it's always great. The place is really nice too, nice decoration, waiters don't pressure,... If you visit Seville some day, try Az-zait, is worth it.