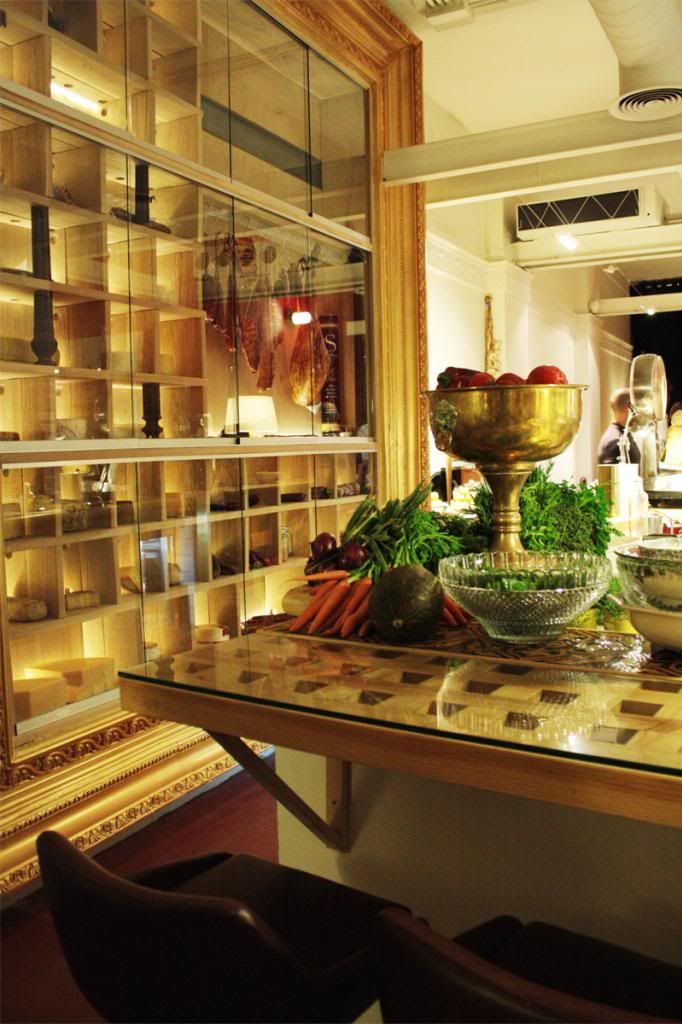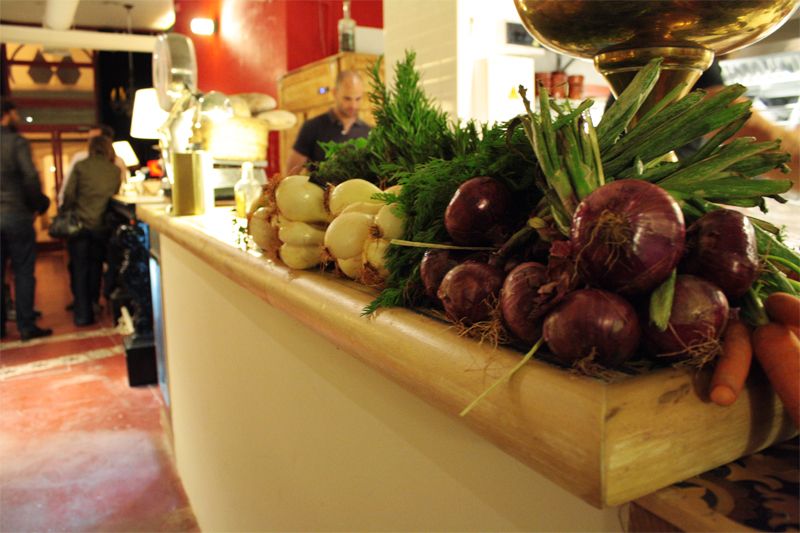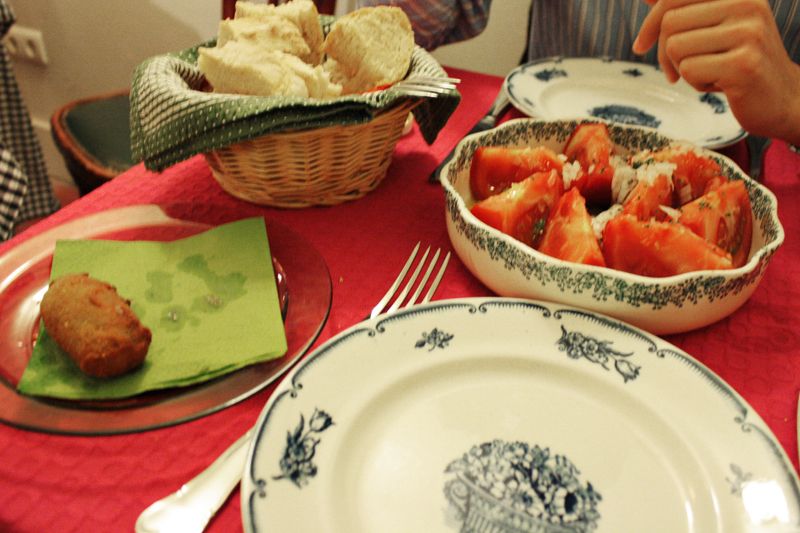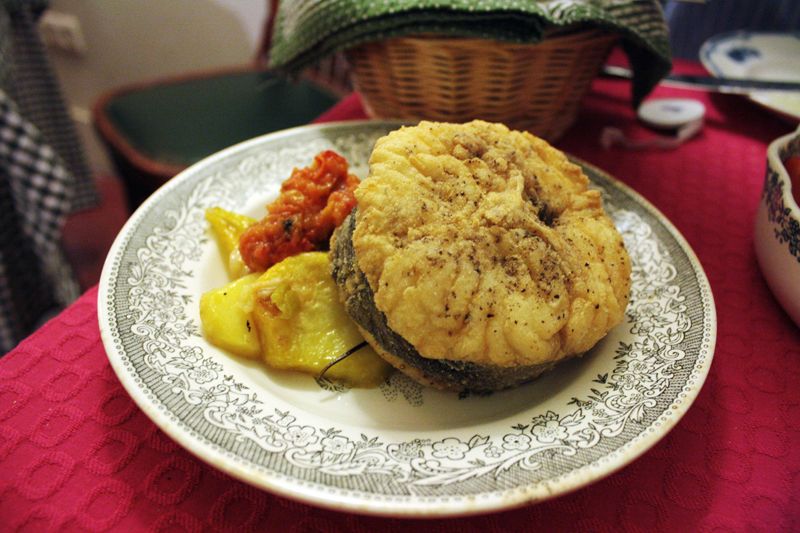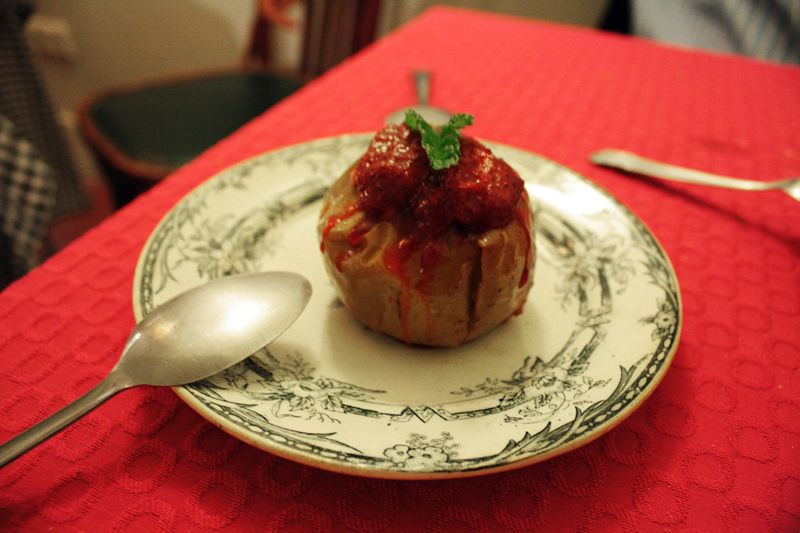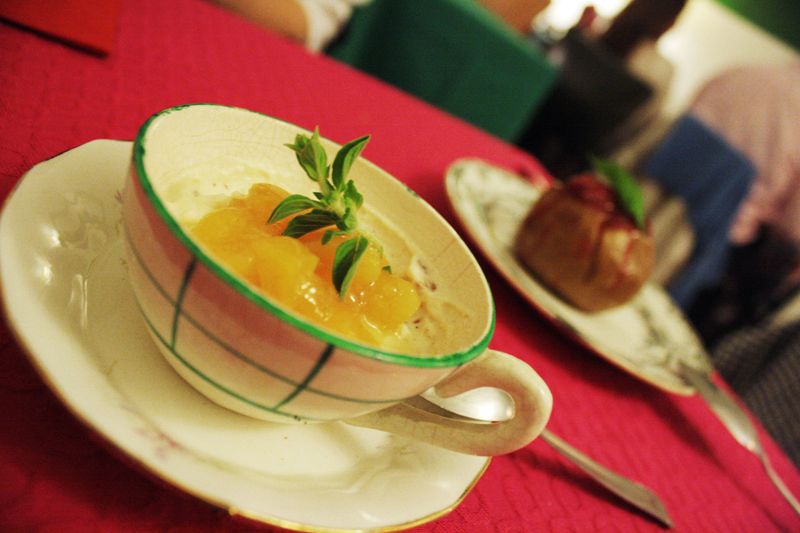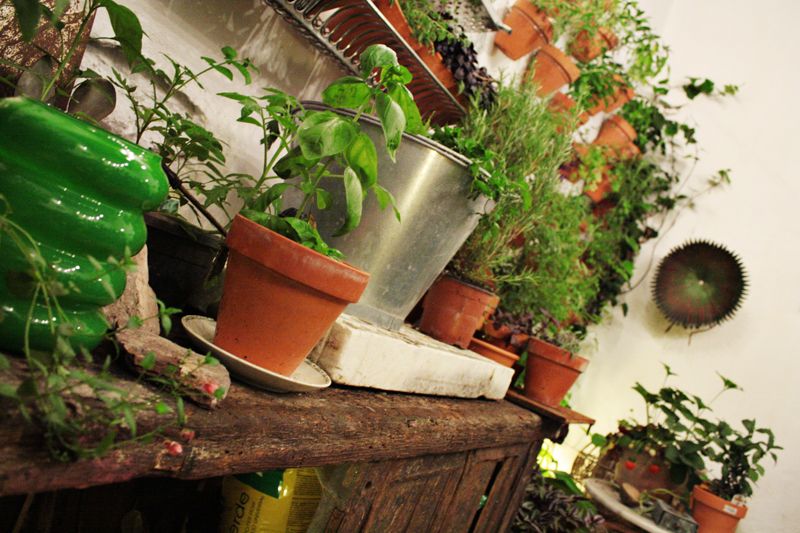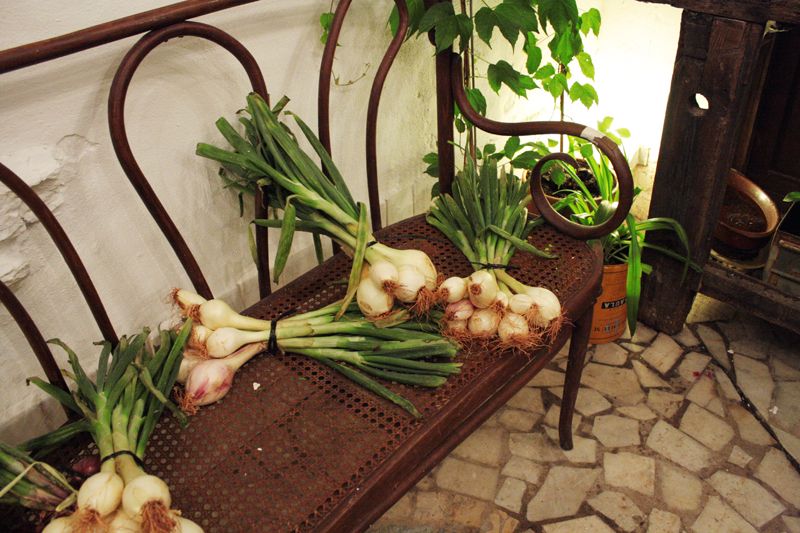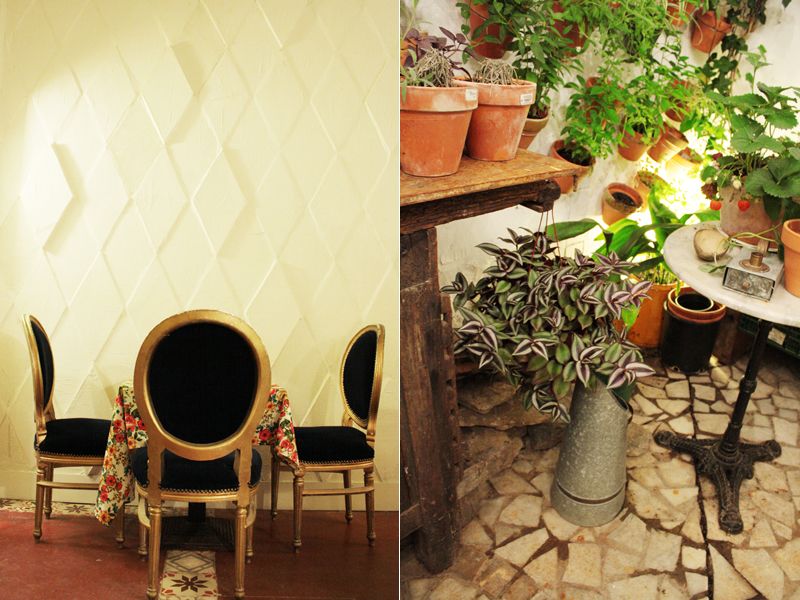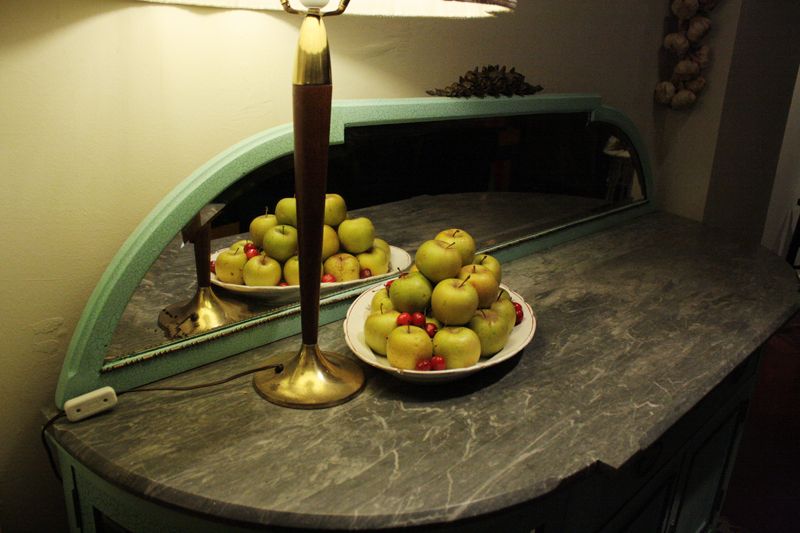 Para celebrar mi cumple, ayer por la noche mi novio y yo fuimos a cenar a El Loco Sibarita. Conocíamos el restaurante, pero ahora lo han reconvertido totalmente en un sitio de tapas.
Vaya por delante que me encanta comer, que me gusta todo tipo de comida, de cocina, de estilo,... Pero sí que es verdad que a veces me canso de ver la misma mini-hamburguesa o el mismo queso de cabra con mermelada de X en todas partes. Lo que probamos ayer en El Loco Sibarita es, sencillamente, buena comida: buenísimos ingredientes (se me hace la boca agua de pensar en esa merluza...), buena cocina y punto. Hoy parece que es un atrevimiento servir platos sencillos, y lo es, pero se agradece mucho salir fuera y probar tan buenas tapas a tan buen precio (subrayo lo del buen precio: cenamos, con vino, por menos de 30 euros).
En cuanto al local, mis fotos no le hacen justicia. El sitio es precioso, sorprendente, y tiene un pequeño patio lleno de macetas, hortalizas y hierbas que utilizan para cocinar.
Os dejo
aquí
su página de Facebook.
It was my bday yesterday, so I took my bf to a new place to have diner: El Loco Sibarita. I already knew the restaurant, but the old restaurant has turned into a beautiful tapas bar.
First of all, I need to say I love food, any kind of food, any kind of style. But sometimes I get tired of trying the same modern tapas everywhere, like the classical mini-burger or the classical goat cheese with jam. What we tried yesterday at El Loco Sibarita is simply a great meal: good ingredients, good cuisine, and that's all. Nowadays it seems an audacity to serve simple good food, and I think it is, indeed, an audacity, but I'm so thankful for El Loco Sibarita, where you can eat good food at a good price (let me underline the 'good price' factor, the bill was under 30€, including wine!).
And what to say about the decoration? My photos don't make justice to it, the place is beautiful, surprisingly beautiful, and inside there's a small patio with dozens of plant pots, herbs, vegetables,...
Click
here
to visit their Facebook page.